New BMW 4S opens at Batu Pahat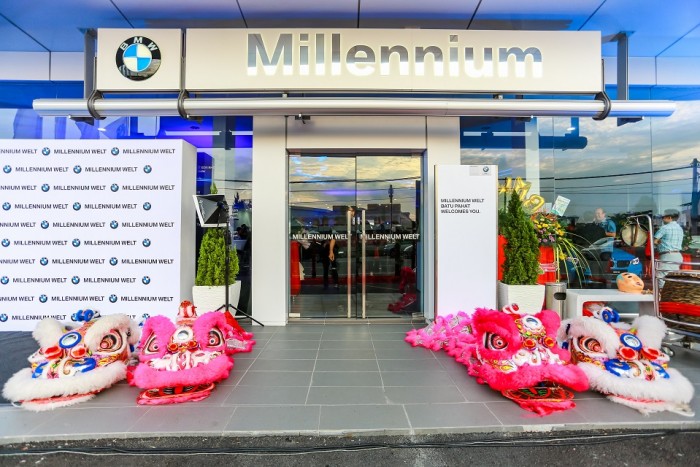 BMW Group Malaysia recently introduced Millennium Welt Batu Pahat as their latest dealership in the country. Situated strategically in Batu Pahat, Johor within the Southern Corridor, the new BMW dealership is set to provide the BMW Group's extensive 4S (Sales, Service, System, and Spare-parts) solutions to customers in the area.
Speaking at the dealership's opening, Alan Harris, Managing Director & CEO of BMW Group Malaysia said, "We are pleased to be able to better serve our customers in Batu Pahat and the surrounding areas here in the Southern Corridor with our newest partner, Millennium Welt Batu Pahat. The premium segment here in the state of Johor and the Southern Corridor has been growing at a steady pace over the last five years and contributes over 20% to the overall premium passenger car industry in Malaysia."
Occupying a total built up space of 13,000 square feet, the newly introduced Millenium Welt Batu Pahat BMW 4S dealership offers full sales and after sales services for BMW cars. This dealership is also an authorized service centre for MINI in the Batu Pahat area.
The new facility representing the BMW Group features the brand's latest corporate standards for retail dealerships, complete with the capacity of displaying up to seven cars, two car service bays, a diagnosis area, customer lounge, and also discussion rooms. It is operated by a team of 19 staff.
Bryan Wong, Dealer Principal, Millennium Welt in Batu Pahat said, "With our wealth of knowledge and experience of the premium automotive market in the state of Johor, we at Millennium Welt are pleased to introduce our latest BMW 4S dealership facility here in Batu Pahat. With the significant market potential, the new Millennium Welt Batu Pahat is all geared up to deliver total satisfaction and offer customers in Batu Pahat with the excellent premium ownership experience which they deserve."
The new Millennium Welt BMW 4S is located at No. 1702, Jalan Zabedah, 83000 Batu Pahat, Johor.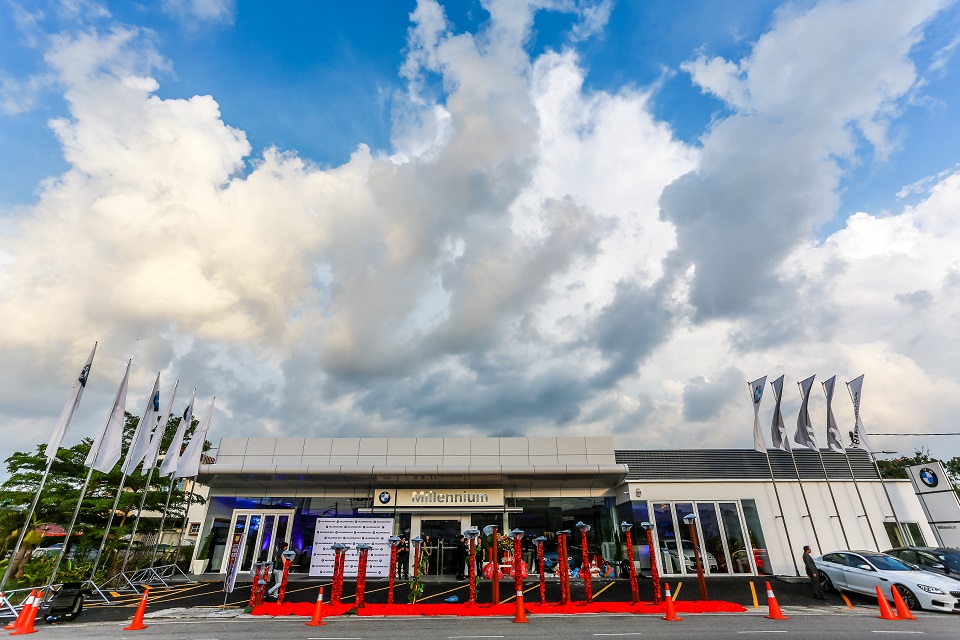 Pictures: Official BMW release.