Mercedes-Benz C-Class CKD officially available in Malaysia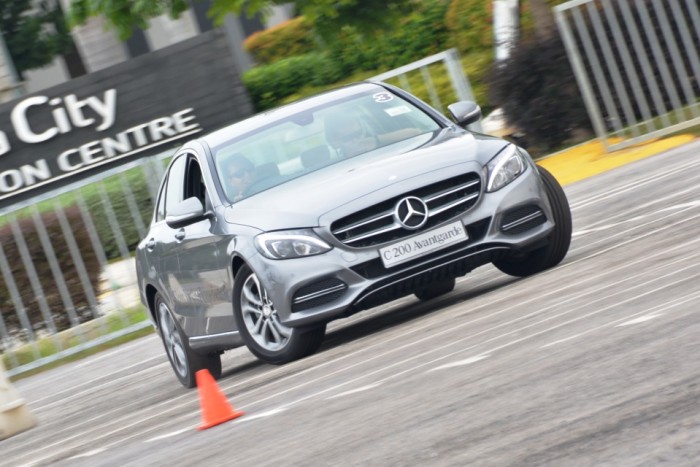 Newly-crowned 'World Car of the Year', the W205 Mercedes-Benz C-Class, is now assembled locally in Malaysia, available to customers with unchanged specifications and at lower prices from its CBU counterparts launched here last September.
Prior to this, Mercedes-Benz Malaysia (MBM) had imported initial batches of the C-Class from Daimler AG's East London plant in South Africa, one of four global manufacturing hubs for the W205 and the only one making the car in right-hand drive format.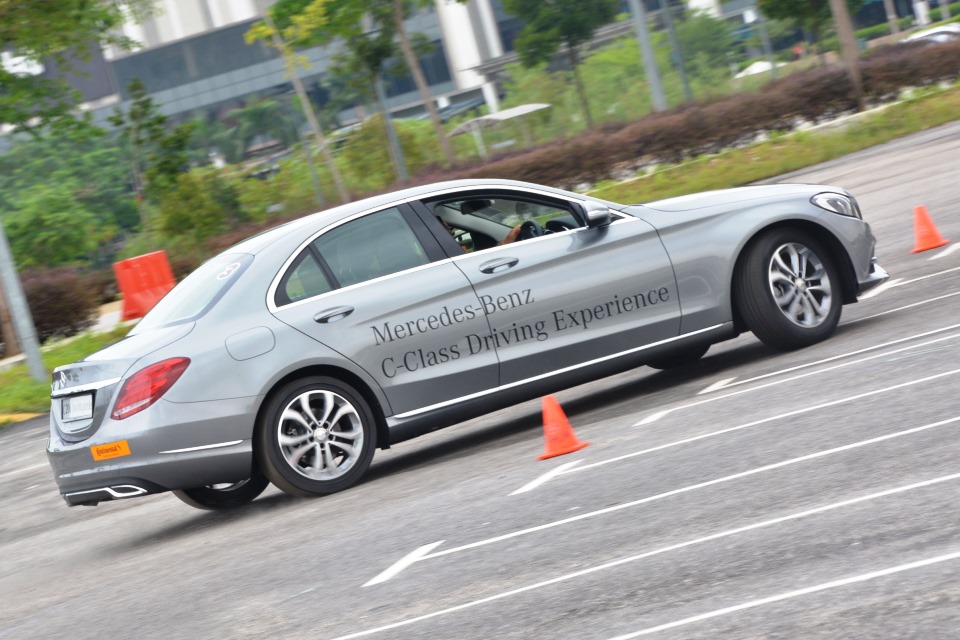 The same model mix from before is retained, meaning the C-Class takes on its rivals in a two-pronged assault with the C 200 Avantgarde lining up alongside the C 250 Exclusive. As expected, the switch from full import to local assembly sees a substantial RM16,000 price reduction, enabling the C 200 to hit the road at RM269,888 before insurance; the C 250 sits precisely RM30k further north.
Externally, the two variants are easily differentiated from each other by their respective front grilles. The C 200 gets the sportier-looking Avantgarde grille with its big three-pointed star whilst the C 250 carries the familiar classic grille complemented by its bonnet-mounted Mercedes star. Additionally, the C 250's Exclusive grille has active shutters integrated into its louvres.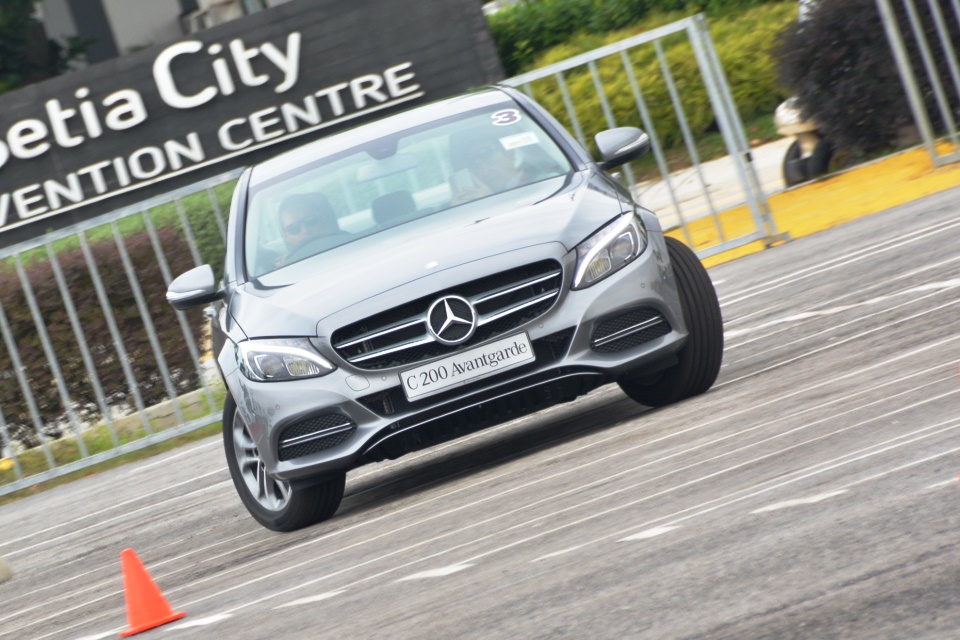 Powering the W205 C-Class is Mercedes' latest-generation 2.0-litre M274 four-cylinder turbo generating 184hp/300Nm in the C 200 and 211hp/350Nm in the C 250. Mated with the company's in-house 7G-Tronic transmission as standard, the aluminium-built powertrain pushes the C 200 from rest to 100kph in 7.5 seconds with the C 250 getting there 0.9 seconds faster. Both variants have the same rated fuel consumption of 5.3 l/100km in the European combined cycle.
Customers and members of the public interested to get up close or even test drive the new locally-assembled C-Class are invited to any one of several Mercedes-Benz Dealer Openhaus events over the next few weeks.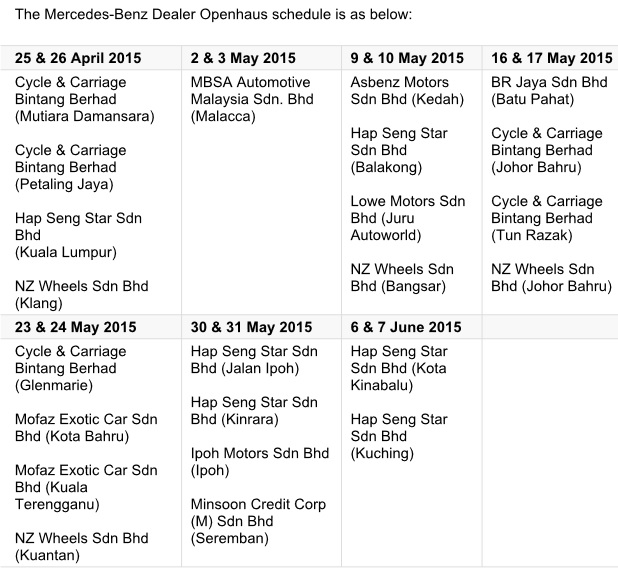 An ongoing 'C-Class Driving Experience' event is being held at Setia Alam in which invited customers will have the opportunity to try the new C-Class with several other Mercedes-Benz models in a series of carefully designed driving exercises that will allow the handling limits of these vehicles to be explored in a safe and contained environment. One particularly notable exercise involves the use of specially-created 'drift-easy' tyres designed to simulate the grip levels of snow on tarmac; fitted to the rear of the C 200, it made for hilariously easy low-speed sideways action.
Official MBM Pictures: Mercedes-Benz C-Class Driving Experience, Setia Alam
Official MBM Pictures: C 200 Avantgarde
Official MBM Pictures: C 250 Exclusive