GST – Updates from Nissan, Perodua, Mercedes-Benz, Mitsubishi, and Toyota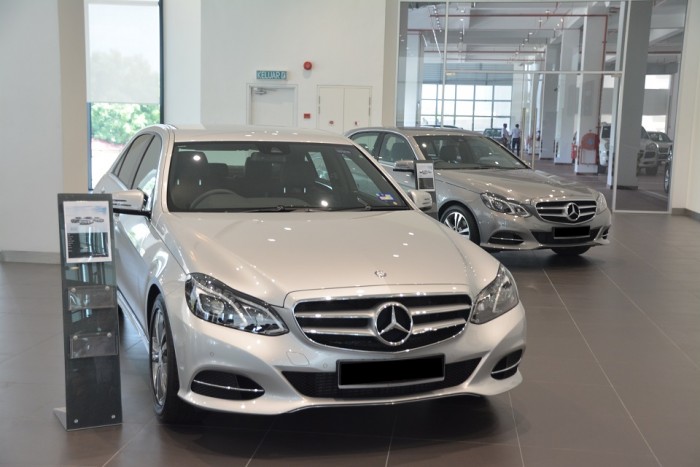 Day 1 of the GST era draws to a close, and we are finally getting a clearer picture on the new taxation system's impact on day-to-day commerce. Many consumer items have unsurprisingly went up in prices, but here in the car industry, we've mostly had price reductions to report. Today, we received official updates of pricing on Nissan, Perodua, Mercedes-Benz, Mitsubishi, Toyota, and Lexus vehicles, all of which are summarized below.
Nissan
Edaran Tan Chong Motor Sdn Bhd announced reduction of prices between 0.3 and 2.0 percent for its range of locally-assembled Nissan models including the Almera, Teana, and all-new X-Trail. Prices of CBU models, notably the Sylphy and Elgrand, remain unchanged.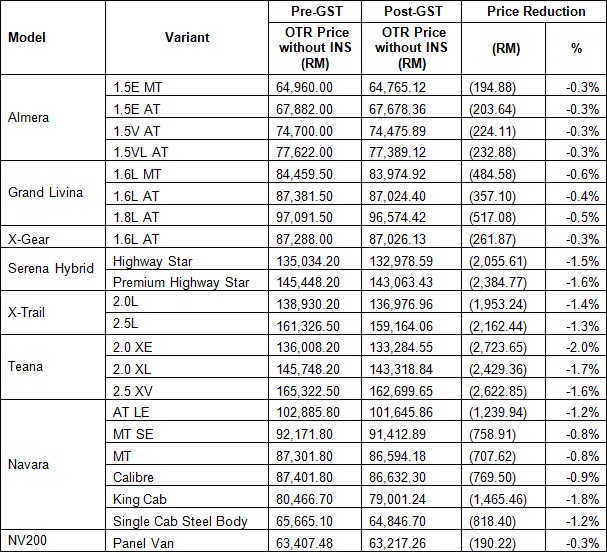 Perodua
Perodua has revealed that whilst the cost of its vehicles have decreased as a result of GST, the new taxation regime has in turn added cost to its spare parts. To that effect, the company has announced that it will be passing the savings of its vehicle prices to consumers whilst absorbing the additional cost incurred on its spare parts.
"We have always been supportive of the government's intention and the customers' expectation in terms of providing affordable and value for money vehicles," said Perodua President & CEO Datuk Aminar Rashid Salleh.
"We had repositioned the price of some of our models and added value ranging from 3% to 12% since 2013. In addition all our models have a 5-year warranty for the peace of mind to our customers," he added.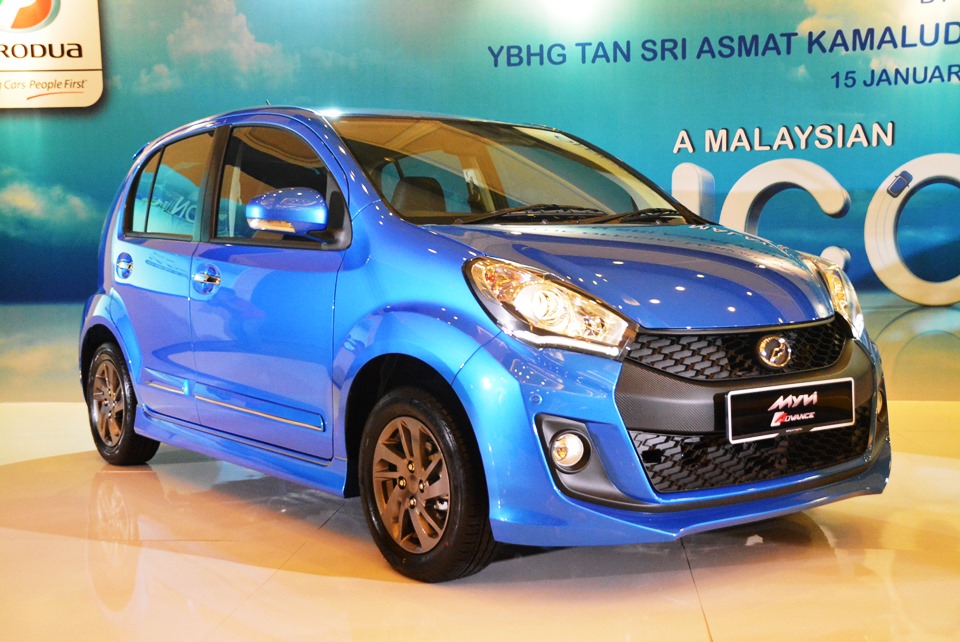 Mercedes-Benz
Mercedes-Benz Malaysia announced price reductions across the board, with some variants seeing as much as RM10k slashed off their sticker price.
A list of revised prices sent to us by company representatives interestingly has no mention of prices for the new W205 C-Class sedan, suggesting that stocks of fully-imported units have finished and introduction of locally-assembled variants may be around the corner.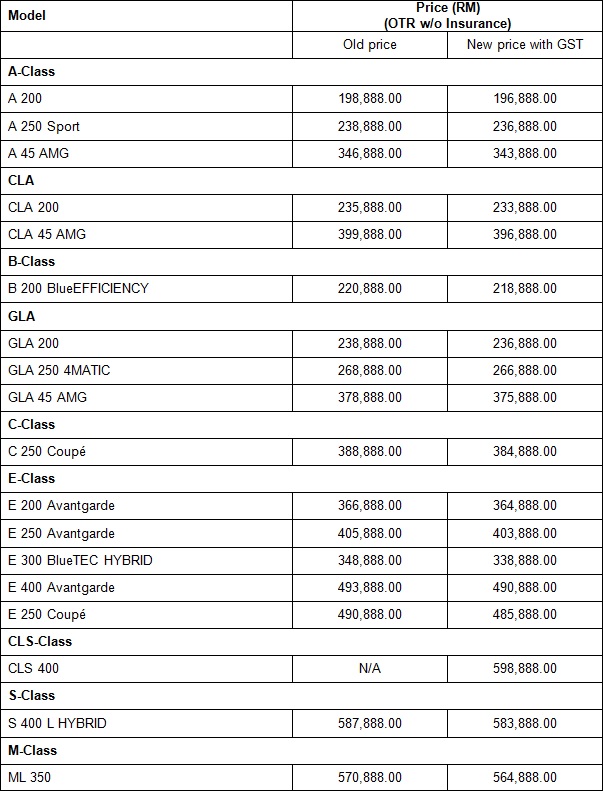 Mitsubishi
Prices of thirteen Mitsubishi vehicles, both CKD and CBU, enjoy reductions between RM200 and RM2,000. Despite having just announced order taking of the all-new Triton today, Mitsubishi Motors Malaysia continue to hold stocks of the existing model, which sees five of its variants reducing its list price by RM200.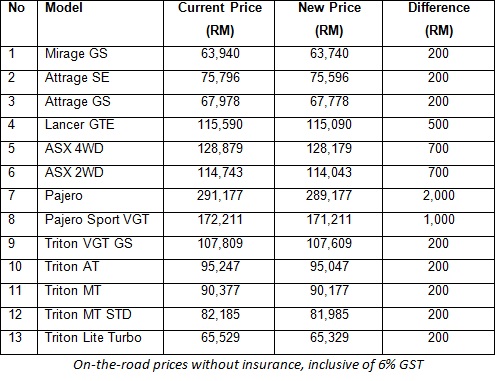 Toyota & Lexus
Having announced that prices of Toyota and Lexus models will decrease by margins of 'up to RM4,000 or 2 percent', UMW Toyota today followed up by releasing a full price list of models for both brands comparing its pre- and post-GST prices.
Whilst the percentage decrease was indeed no more than 2 percent for either brand, both the 2.4- and 3.5-litre variants of the Toyota Alphard enjoyed reductions closer to RM5,000, whilst several Lexus models had reductions of as much as RM10,000 upwards. Prices of the Toyota Camry was not listed and will instead be announced tomorrow at the launch event of the new 2015 model.