2015 Toyota Camry launched with three variants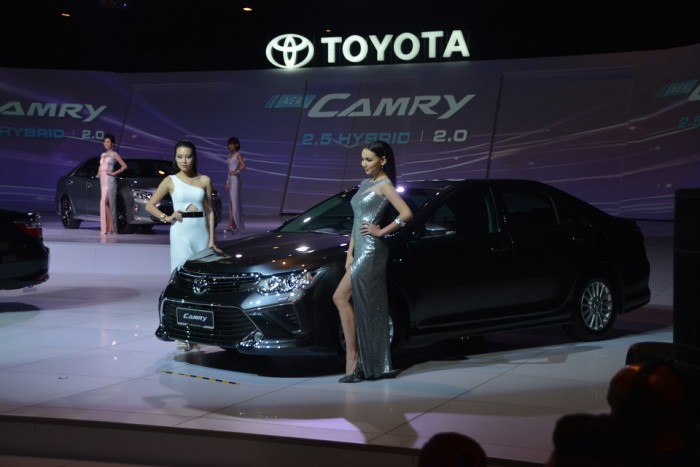 Having given us a teaser on what to expect with the 2015 Toyota Camry earlier this week, UMW Toyota Motor has officially launched the latest version of its popular D-segment today and officially announcing on-the-road prices of its three variants that will go on sale.
Recapping from our pre-launch first driving impressions review published yesterday, the new 2015 Camry lines up with a pair of new and highly-advanced four-cylinder engines from the new AR powertrain family and is available in a total of three trim levels.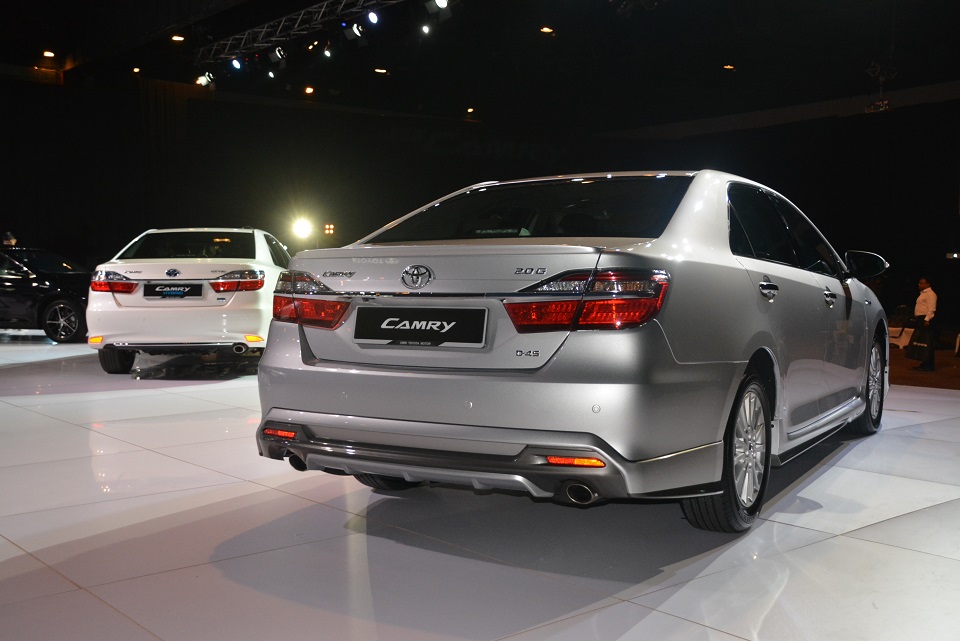 Leading the line is an all-new hybrid variant that takes over from the previous 2.5V flagship at an on-the-road price of RM174,900 inclusive of insurance and GST, making it around RM5k cheaper than the outgoing 2.5V it replaces and on par with equivalent variants of its two closest rivals – the Honda Accord and Nissan Teana.
According to Datuk Ismet Suki, President of UMW Toyota Motor, the locally-assembled Camry Hybrid benefits from EEV tax incentives under the current National Automotive Policy, which allowed its price to be brought down. When asked further by reporters, Datuk Ismet indicated that the Camry Hybrid's price can go as high as RM250k if incentives were removed.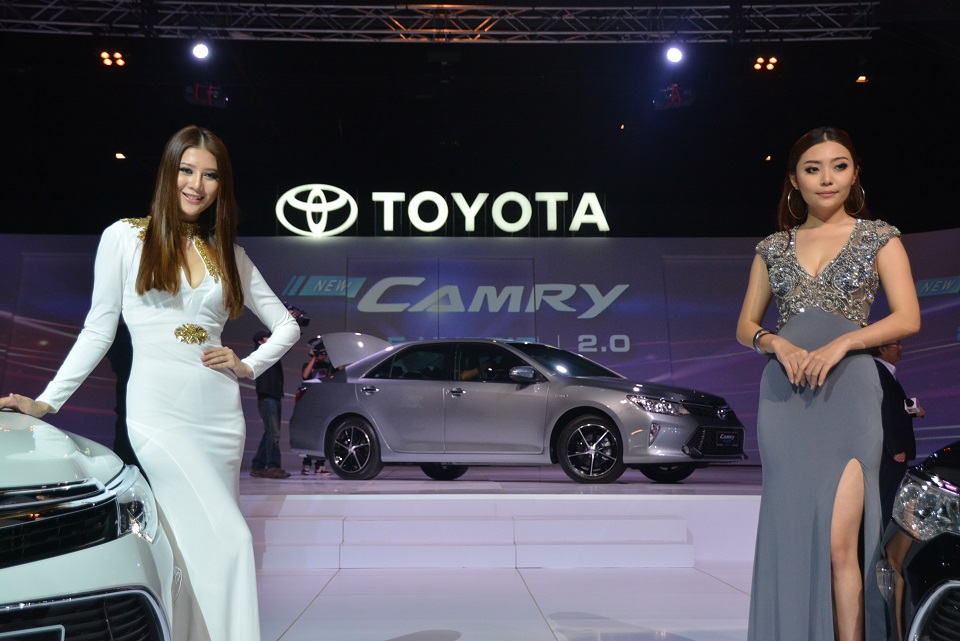 Whilst not currently seeing widespread use in Malaysia, the 2.5-litre 2AR-FXE Atkinson cycle engine of the Camry Hybrid is not exactly new either, having featured in a number of Lexus variants that admittedly did not gain much traction amongst buyers. It incorporates lessons and advancements learned from 20 years of honing hybrid technology in models such as the Prius, but if anybody has question marks on its reliability, UMW Toyota Motor offers a warranty of 8 years for the NiMH battery on top of the usual 3-year/100,000km applied on other components of the vehicle.
Beneath the Hybrid lies a pair of 2.0-litre variants that, whilst maintaining same prices as before – RM149,900 for the 2.0E and RM159,900 for the 2.0G – now comes with added performance courtesy of an engine that is not only all-new within the Toyota family (series production of the engine only started at the end of 2014, and the Camry is the first model to receive it), it is also one of the most advanced powerplants in its class, being the only one to boast D-4S direct and port injection and a VVT-iW valvetrain system that enables switchover between Atkinson and Otto combustion cycles. It also enjoys an upgrade in the transmission department, gaining a 6-speed automatic transmission in place of the predecessor's much-maligned 4-speeder.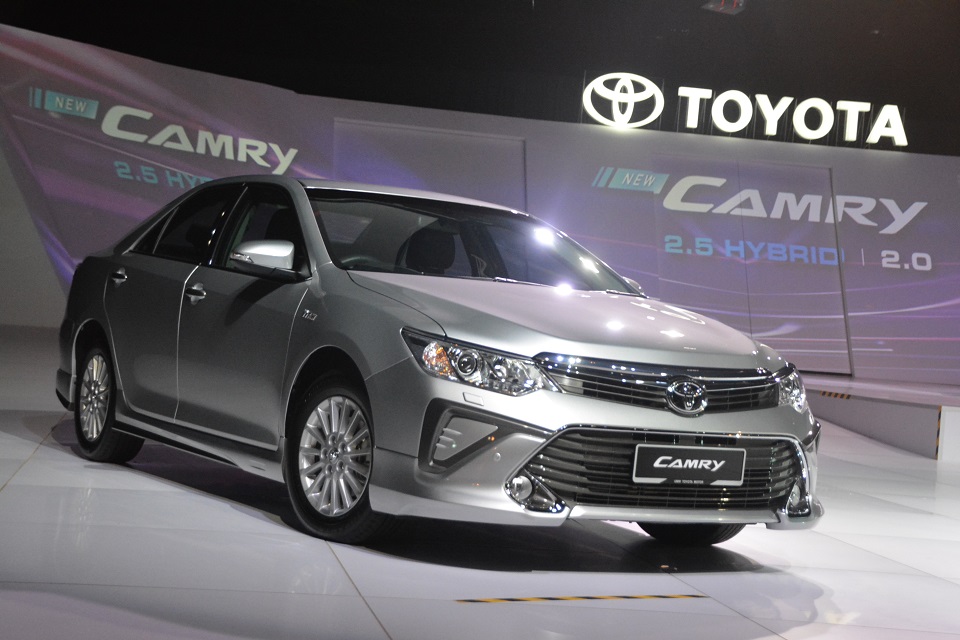 Bookings for the 2015 Camry officially opened at Toyota showrooms yesterday, and Datuk Ismet revealed that 300 bookings have already been received. UMW Toyota Motor targets to sell 9,000 units of the 2015 Camry in total this year, with the Hybrid variant projected to account for 7,000 of those sales.
Read more detailed specifications, features, and first driving impressions of the new 2015 Camry in our pre-launch drive report here.