GST – Honda, Proton, Toyota, Renault announce new prices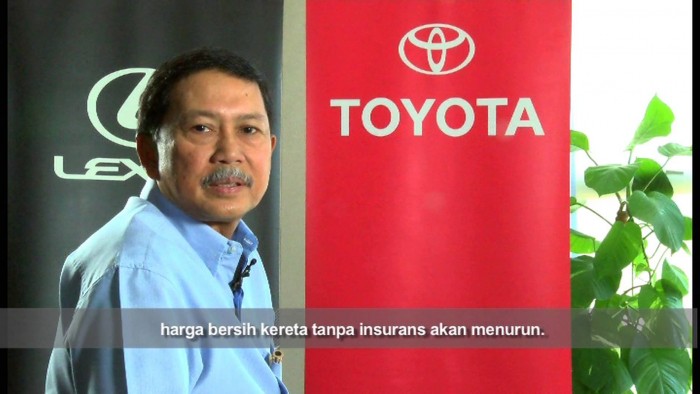 It is 1 April and that means GST (Goods and Services Tax) have come into effect in Malaysia. For cars, the GST of 6% replaces the existing 10% Sales and Services Tax (SST). As many industry players have told us, despite the lower stated taxation percentage, the actual change in vehicle prices resultant of the new tax regime will not be a straightforward calculation as GST and SST are calculated on different price bases.
What is definite, however, is that prices will change and at this point, four different car makers have already informed us on the impact of GST on their pricing, which we shall summarize below. We will revert with another summarized update at the end of the day as announcements from other car brands trickle in.
Honda
Completely Knocked Down (CKD) models, namely the Jazz, City, HR-V, Civic, CR-V, and Accord, will experience decrease in prices ranging from RM500 to RM2,000 depending on variant. The fully-imported Odyssey MPV, however, experiences a slight increase of between RM500 and RM1,000.
Prices of spare parts will also be reduced by an average of 3.7 percent but labour charge will now be subject to GST. Honda Malaysia estimates that total maintenance cost will reduce between 2 and 4 percent depending on model.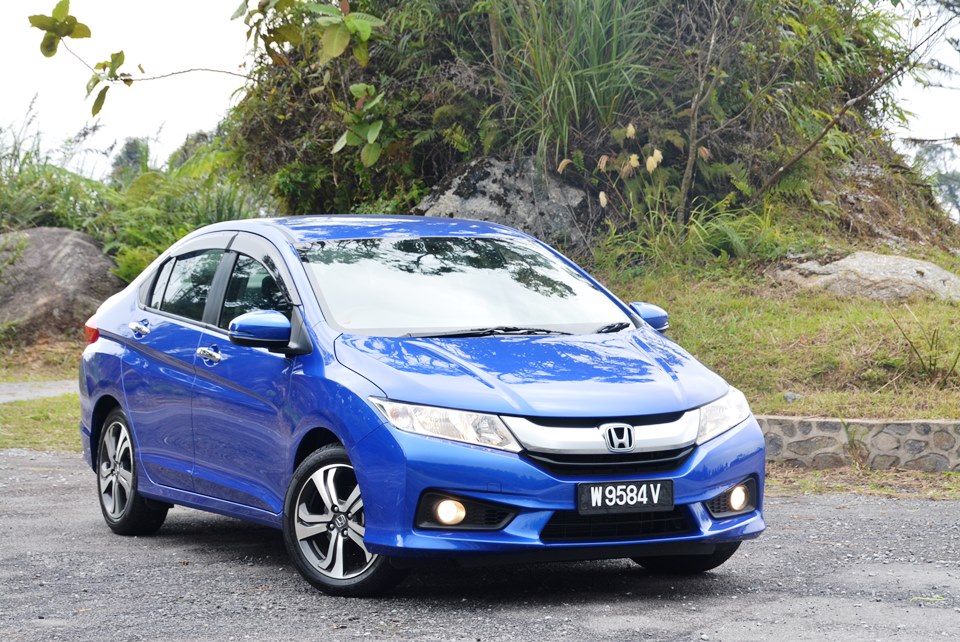 Toyota & Lexus
A company statement issued by UMW Toyota Motor officially quotes its President Datuk Ismet Suki as saying, "There will be price reduction up to RM4,000 or 2% for Toyota and Lexus models. UMW Toyota Motor vehicles will pass 100% of the cost savings to the customers upon purchasing any Toyota and Lexus models during the new tax structure's implementation."
The following infographic was published by the company illustrating the impact of GST to its business and pricing. Official prices of Toyota and Lexus vehicles have yet to be made available in the websites of either company as we publish this, but rest assured we will update as soon as information becomes available.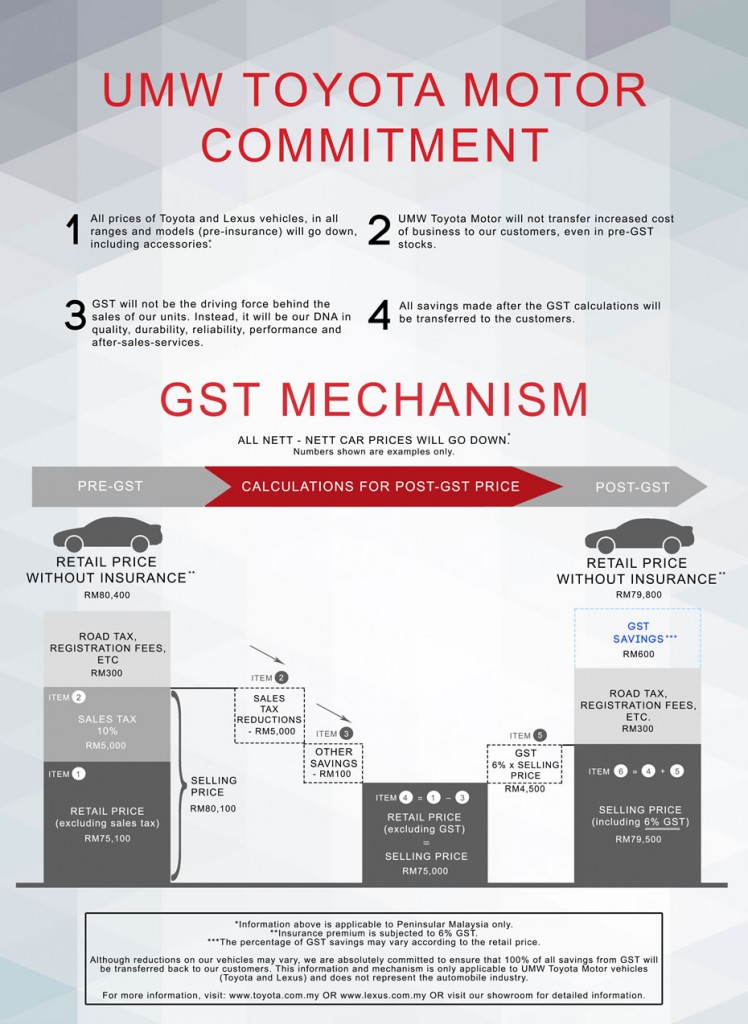 Proton
Selected variants of Proton models will have reduction in prices of up to RM1,475 or 3.25 percent as summarized below: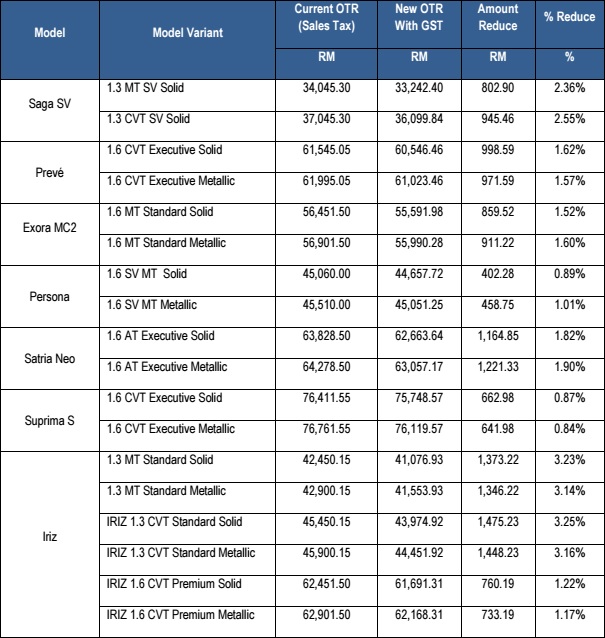 Renault
TC Euro Cars, official distributor of Renault vehicles in Malaysia, has updated us with the following post-GST price list of its complete range.