All-new Volvo XC90 slated for Malaysia launch mid-2015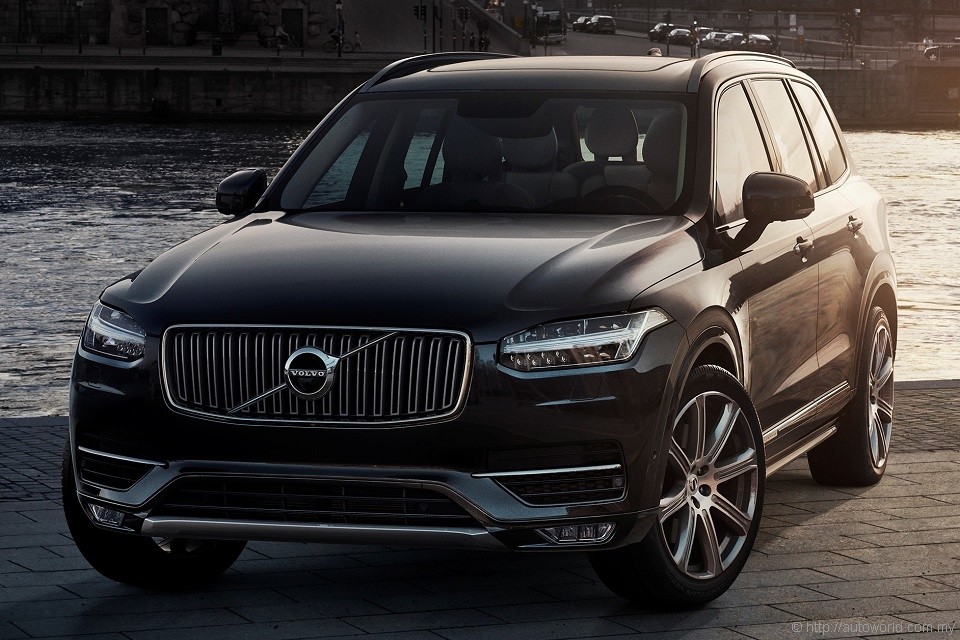 Shortly after its global debut earlier this week, the all-new second-generation Volvo XC90 has been confirmed for the Malaysian market with a slated launch date of August 2015. Many details are still being finalized, but at a media briefing held earlier today, Volvo Car Malaysia Managing Director Mr Keith Schafer revealed the company's plans of introducing the XC90 first a fully imported model before switching to local assembly.
The current XC90 made its global debut twelve years ago in 2002 and since then it has grown to be one of the most iconic products in Volvo's history. Having been continuously refined with running changes and minor facelifts, it remains a relevant product today, and one of its notable recent successes was a commendably high rating in the notoriously tough small overlap test by the US Insurance Institute for Highway Safety, a test which shamed many a Euro NCAP five-star vehicle.
Powering the all-new XC90 is a range of 2.0-litre turbocharged four-cylinder petrol and diesel powertrains from Volvo's in-house developed Drive-E engine family. Despite utilizing only one capacity, Volvo delivers variety by offering different engine tunes. Diesel versions offer 190hp and 225hp, whilst on the petrol side are three engines – the turbocharged T5 with 254hp, twincharged T6 with 320hp, and twincharged plug-in hybrid T8 Twin Engine with 400hp. At this stage, we've been told that all three petrol powertrains remain in consideration for the Malaysian market.
Global production of the all-new XC90 in scheduled to start until February 2015, and the current model will soldier on at least until then. Volvo assembles the current XC90 locally and is still doing so, although production will cease as soon as VCM's inventory of CKD packs are exhausted. Volvo will eventually assemble the next-generation XC90 locally as well, but transition to new production lines tailored for its all-new SPA platform is anticipated to be a lengthy process, with first roll out expected in early 2016.
Pictures: Official Volvo release.