Perodua Axia driven at Perodua test track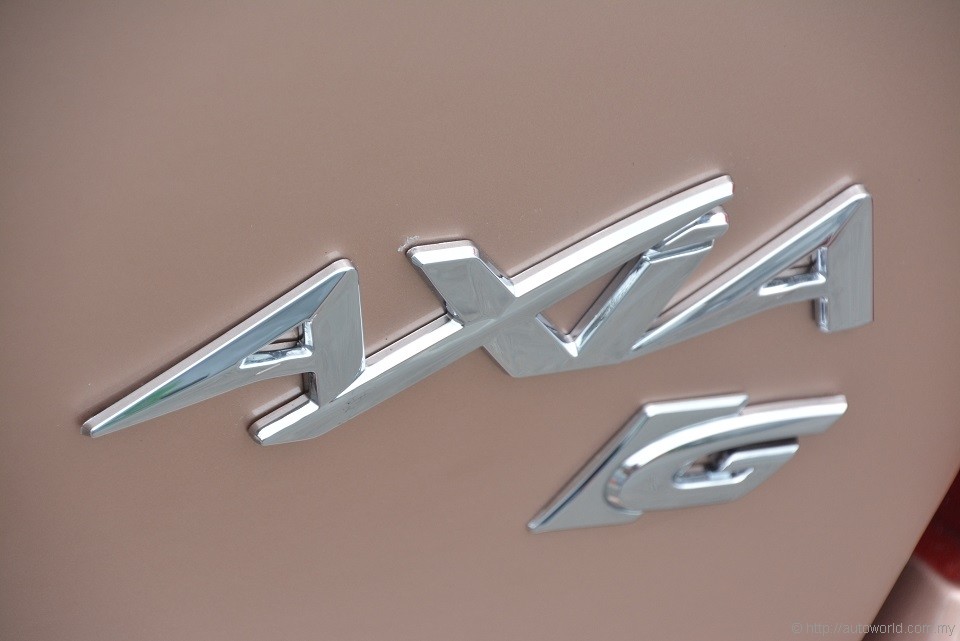 Anticipation continues to grow for Perodua's upcoming model, the Axia, which is slated for launch just weeks from now next month in September. We had the opportunity last week give it first dibs within the relatively controlled and confined surroundings of the MAEPS compound in Serdang to have something of a teaser of what to expect.
To recap from last week, the Axia is available in four trim levels with prices ranging from an estimated RM24,900 to RM44,900. Running through preliminary information available to us, the SE model, which is the lowest available model with ABS and EBD, becomes our recommended pick with price ranging from RM32,800 to RM40,900 depending on transmission. The range-topping Advanced variant adds with leather seats and touchscreen, but a price tag of RM44,900 is difficult to stomach.
Last week's teaser drive is now followed up with a still brief, but relatively more comprehensive drive experience organized in Perodua's newly-built RM50 million test track adjacent to its factory in Rawang. Built in accordance to Toyota specs and by the same contractors employed by the World No. 1 car maker, Perodua's new 2.3km track is an expansion of its existing track and simulates a greater variety of roads.
The significance of this track is that Perodua can perform more of its prototype test drives in house rather than on third party tracks in Japan. Although much of the track's inner portion remain under construction, its outer ring road for high speed testing is ready for use, and it was on this section that we gave the Axia a second go. Like last week, we had the opportunity to try the Axia in both manual and automatic transmissions.
Despite being still a relatively short drive overall, having wider roads and the freedom to sustain higher speeds invariably give us far greater insight to the car's overall behavior. The test track starts of with a severe patch of uneven roads followed by painted road strips, both of which the Axia acquitted reasonably well. Our pre-production test cars exhibited no rattling of their panels and shock absorption was generally good, giving a largely pleasant and compliant ride.
Overall dynamics are largely satisfactory and seems like a superior effort to much of Perodua's past products. Its steering is a particular highlight, impressively well-weighted, and although not the last word in feedback, feels composed and reassuring at speed.
There is similarly little to complain on the performance front. Perodua compensated for the reduction in power over the Viva's 1.0-litre engine with additional mid-range torque, and the benefit of this tuning is immediately noticeable seeing how the Axia was able to effortlessly scale a lengthy 5% gradient similar to the PLUS Highway's northbound section near Ipoh before the Menora Tunnel. The manual version was able to pull itself without problems using fourth gear, whilst the automatic did not require budging its lever from D.
On flatter surfaces, the Axia confidently strides up to speeds of 100-110kph, and able to go as fast as 140kph if you're willing to work it hard enough. Within the confines of legal speeds, refinement and sound isolation are acceptable. Less pleasant is the high-pitched tinny note whenever its three-cylinder engine is worked hard, so it's best to keep the tacho within its mid-range.
With new insights gained from this second drive, our impressions of the Axia improves considerably. We can say with reasonable certainty that it is a much improved product over the Viva, and it might actually be Perodua's best car to date, surpassing even the Myvi. Perodua has, as of yesterday, received 7,600 bookings of the Axia, with about half going for the Standard G variant.