New Honda B&P opens in Seremban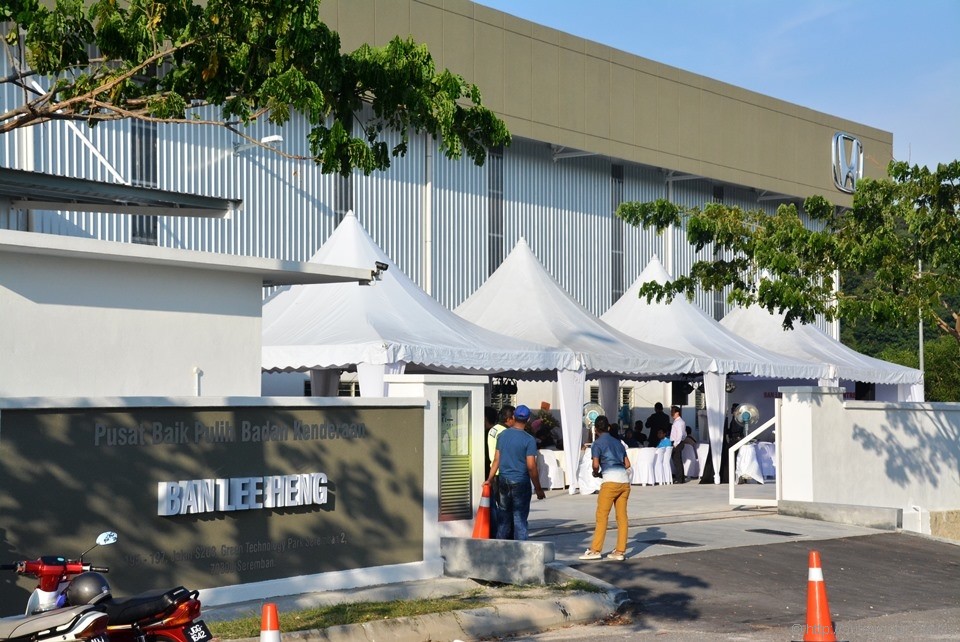 Honda Malaysia has officially opened the 12th Body & Paint Centre of its network in Malaysia and its first to be based in the state of Negri Sembilan. The new outlet is operated by long-time dealer Ban Lee Heng Motor and it sits on a 4,000m2 land situated a stone's throw away from its existing 3S centre in Seremban.
A total of RM5 million was invested to set up the B&P centre, with money spent on acquiring land, constructing and furnishing the building, plus buying the necessary facilities and equipment. Inside, the building's work area consists of 18 bays, 1 paint mixing room, 3 parts storage rooms, and 2 spray booths. Customers are received in a comfortable lounge and have their cars handed back to them in a spacious delivery bay.
Equipped with latest equipment and technology, the new Ban Lee Heng Motor Body and Paint Centre uses eco-friendly waterborne paint with advanced formulation, reflecting Honda's commitment to the environment. It also provides an eco-friendly work environment by reducing toxic fumes emission, harsh odours and fire risk.
"In the first half of 2014, sales of Honda cars in this state has increased by 84% compared to the same period in 2013. This newly established Body and Paint Centre is timely to cater to the increasing Honda customers in Negeri Sembilan", said Mr Yoichiro Ueno, Managing Director and Chief Executive Officer of Honda Malaysia.
Whilst continuing to trail Toyota in overall sales, Honda aims to eventually usurp its arch-rival to become the best-selling non-national car in Malaysia. To date, Honda has sold more than 37,000 cars in the first half of 2014, much of its sales driven by the all-new City. The company is now counting on the recently-launched all-new Jazz to further boost its strong momentum.
In order to support its targeted sales numbers, Honda Malaysia is aiming to grow its nationwide network to have a total of 90 dealers by 2015. The company has also been working closely with its dealers to help them further improve services and thus increase overall customer satisfaction; the willingness of dealers like Ban Lee Heng to invest considerable sums of money to set up its new B&P centre is testament to the effectiveness of Honda's efforts.
Currently, there are a total of 76 Honda Dealers in Malaysia – 6 are 1S Centres and 70 are 3S Centres of which 12 have Body and Paint Centres.