J.D. Power – Customer expectation of aftersales increasing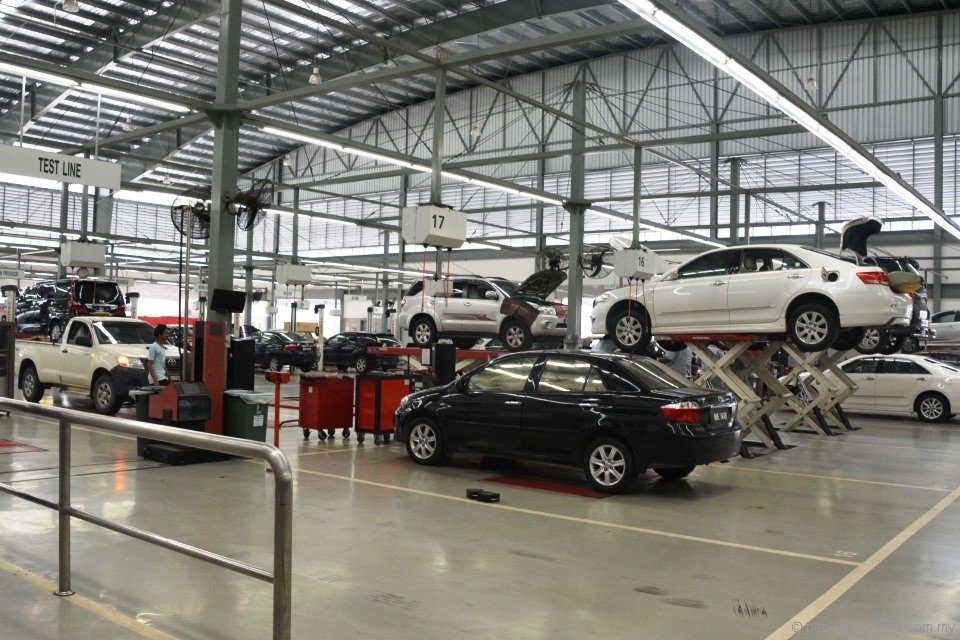 Malaysian customers have become a more demanding lot when it comes to aftersales service quality, a conclusion drawn by J.D. Power Asia Pacific's analysis of its annual 2014 Malaysia Customer Service Index (CSI) Study results published today.
Now in its 12th year, the CSI study measures overall satisfaction among vehicle owners who return to authorized service centres of their respective brands specifically during the second year of ownership. The study looks into performance of the dealership in five areas, namely service quality (38%), vehicle pick-up (20%), service initiation (14%), service advisor (14%), and service facility (14%).
Within the context of these five key areas, the study identifies 22 service standards that enhance the overall customer experience, and this is where the increase in customer expectation throughout the market is detected – in 2013, customers were happy if 17 out of the 22 service standards were met by service centres, compared to 2014 customers, which demand that 19 of those standards be met. Industry average of the various brands are currently at 18.1.
Indeed, it can be seen that although service standards had improved to exceed expectations of the previous year, customer expectation in turn increased at a rate greater than the service centres can deliver. As such, it is unsurprising that the industry average satisfaction index, measured on a scale of 1,000 points, had declined by three points this year to 754 from 2013's score.
Of 13 brands featured in this year's study, seven had exceeded the industry average, all of them interestingly being Japanese brands. Conversely, the six brands that scored less than the market average comprise entirely of non-Japanese makes. Only two points separate the four highest ranked brands – table-topping Toyota's 777 points followed closely by second-placed Nissan's 776 points with Isuzu and Mazda tied at 775.
The table's less flattering end sees national car maker Proton nearly 20 points off the industry average at 735 points. Perhaps even more shocking is Volkswagen a further 11 points off the pace, propping the rankings with 724 points. Volkswagen's recent aftersales troubles are well-documented, and will require considerable effort to rebuild. The company launched a series of initiatives earlier this year to address the issues, but the effectiveness of these measures will take time to manifest. It is worth noting that VW was ranked second in the 2013 study with 793 points.
Commenting on the study's findings, Rajaswaran Tharmalingam, Malaysia country head of J.D. Power Asia Pacific, said "Customers have higher expectations, so it's vital that the automakers' service centers strive to not only meet, but also to exceed those expectations to deliver a satisfying experience for their customers."
"Brands need to focus on the entire service process—from helping customers secure service appointments, to providing top-quality services, to faster service turnaround times, to having friendly and knowledgeable service advisors—all of which contribute to overall customer satisfaction," he added.
The 2014 Malaysia Customer Service Index Study is based on responses from 2,610 new-vehicle owners in the mass market segment who purchased their vehicle between February 2012 and May 2013 and took their vehicle for service to an authorized service center between August 2013 and May 2014. The study was fielded between February and May 2014. Premium brands, namely BMW which topped the study three successive years previously and Mercedes-Benz are excluded from this year's study.