New RM20 million plant to supply parts for Toyota Vios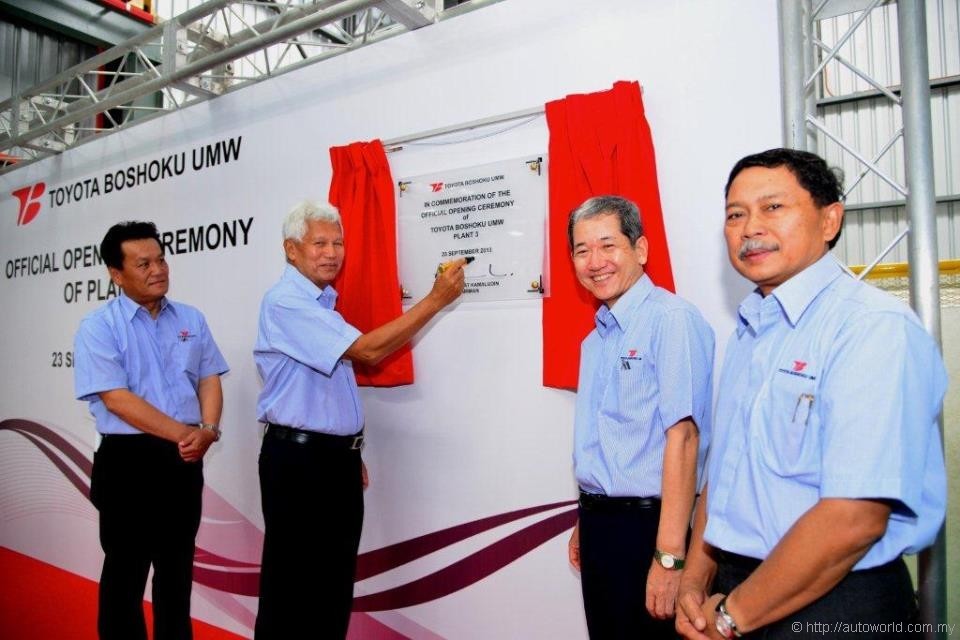 Toyota Boshoku UMW Sdn Bhd (TBU) has opened its third plant this week in conjunction with the impending launch of the all-new Toyota Vios scheduled next week. Built at a cost of RM22 million, the new TBU Plant 3 has a 3,200m2 built-up area and is part of UMW Toyota Motor's three-year RM 1 billion business plan that will conclude this year.
Founded as a joint venture between Toyota Boshoku Japan and UMW Toyota Motor in 2006, TBU produces seats, door trims, and interior parts for locally-assembled Toyota models by Assembly Services Sdn Bhd (ASSB) and Hino commercial vehicles. What's known today as TBU Plant 1 had actually started operations over 25 years ago and was previously known as Seat Industries (M) Sdn Bhd.
The opening of Plant 3 follows up on the 2011 development of TBU's second plant, which cost over RM8 million. This plant focuses on sewing and cutting operations, and makes speaker boards for the current-generation Toyota Camry. TBU Plant 3 is established to facilitate process improvements in the existing TBU plants and also to accommodate the introduction of the all-new Vios.
Datuk Ismet Suki, President of UMW Toyota Motor said, "This plant will be pioneering the introduction of vibration absorption foam, in order to provide a comfortable ride to Toyota customers. TBU is also the first plant in Malaysia to introduce automated non-stop mould carrier changing. This plant has the seat forming padding capacity of a total of 118 sets per day for the all-new Vios."
As the number of Toyota vehicles on the road grew, demand for assembling seats, door trims and interior parts has increased accordingly, with sales turnover growing from RM 121 million to RM 230 million in 2012, according to Datuk Ismet.
All operations and processes at the plant are specifically designed utilizing the Toyota Production System (TPS) to ensure production of good quality seat as per Toyota standards in terms of weight, density, hardness and appearance.
He added, "With these investments and following Toyota's continuous improvement or "Kaizen", we believe TBU will continue to grow and realize our goal to be the leading vehicle interior system supplier in Malaysia with organization driven by customer first philosophy and guided by the Toyota Business Practices."