Isuzu N-Series dominate light truck market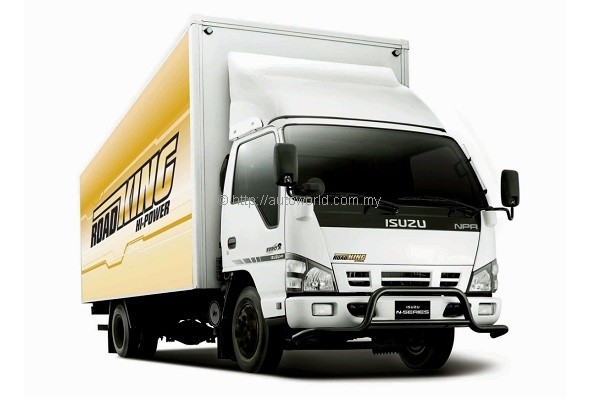 Since its launch in 2010, the Isuzu N-Series light duty truck has become a favourite amongst Malaysian business operators, topping its segment sales charts for three successive years. Back with a reputation of fuel economy and reliability, the N-Series has become a global success for Isuzu, and in Malaysia alone, some 5,473 units were sold in 2012.
Acknowledging the significant achievement by local distributors Isuzu Malaysia, Executive Vice-President and Director of Isuzu Motors Limited Japan Ryozo Tsukioka paid the local operations a congratulatory visit and presented CEO Kimitoshi Kurokawa with a Daruma Doll on behalf of the Japanese management.
"We are truly proud of the achievement and effort made by the team in Isuzu Malaysia and its dealership network. They have built a solid foundation for Isuzu trucks to grow in a very planned and sustainable pace. The foothold will be ideal for our future expansion plans," said Tsukioka.
The N-Series, also known as the Elf in Japan, has been a mainstay of Isuzu's fleet of commercial vehicles ever since its launch in 1959. Some five million units have been sold globally, and it has been the best-selling truck in Japan for the past 12 years.
Contributing his viewpoint, Isuzu Malaysia CEO Kimitoshi Kurokawa said, "I believe the success of the Isuzu N-Series in Malaysia has been due to the excellent product characteristics of the trucks and the excellent value it brings to our customers. We also focused a great deal of effort towards building our network of dealers and ensuring timely parts availability. These factors added up to giving our Isuzu customers a total ownership experience."
Pictures: Official Isuzu release.