Formula One names Rolex as official timekeeper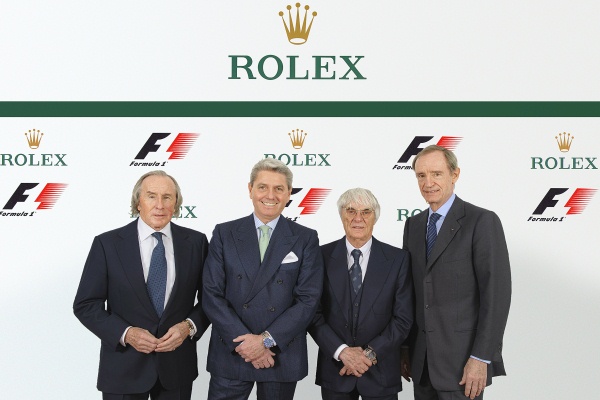 Perhaps the world's most iconic luxury watch brand, Rolex has been announced by the FIA as Formula One's official timekeeper from the 2013 season onwards, ending a three-year association with Hublot in that role.
"Rolex watches are symbolic of the quest for the highest level of performance and reliability that is epitomized by Formula One. Over the last 50 years both Rolex and Formula 1 have grown into world-leading aspirational brands and there will be many fantastic opportunities that we can enjoy together," said Gian Riccardo Marini, Chief Executive Officer of Rolex SA.
Bernie Ecclestone, CEO of the Formula One group, reiterated Marini's sentiments by saying, "The brand's prestige, the excellence of its watches as well as Rolex's passionate and long-standing commitment to motor sports gives it true credibility. This partnership is something that many people interested in Formula One will have been waiting for and should rightly be excited about. Rolex has incredible sporting heritage and therefore Formula One is the right place for Rolex to be."
The partnership deal will see prominent exposure of the Rolex brand around the circuits at several corners in each round of the Formula 1 season. On its part as the sport's official timekeeper and timepiece, Rolex will give the time in different locations during each Grand Prix.
Rolex has had past history with motorsports, having partnered the Daytona International Speedway in Florida in the late 1950s. Rolex even named one of its watches after the circuit, the Cosmograph Daytona released in 1963. Personalities in the field have served as Rolex ambassadors (or Testimonees as the company prefers to call them) before, and the list includes Sir Jackie Stewart and Sir Malcolm Campbell, who broke the 300mph land speed record barrier in 1935 whilst wearing a Rolex Oyster.
In addition to its deal with Formula One, Rolex is also the Official Timing Partner of the Bloodhound SS C World Land Speed Record project that aims to set a new land speed record of 1,000mph (1,600kph).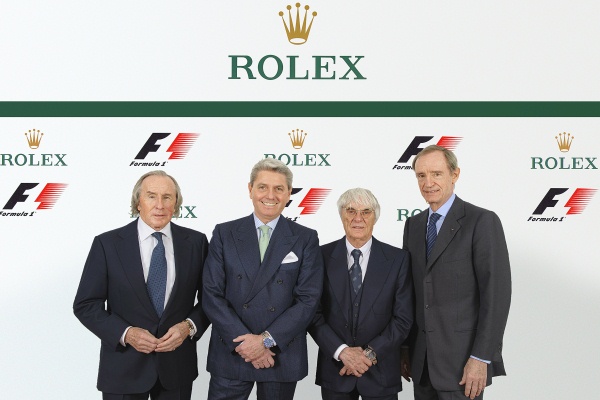 Picture: Official Rolex release.