Winners' Announcement – ExxonMobil Mobil 1 Giveaway Contest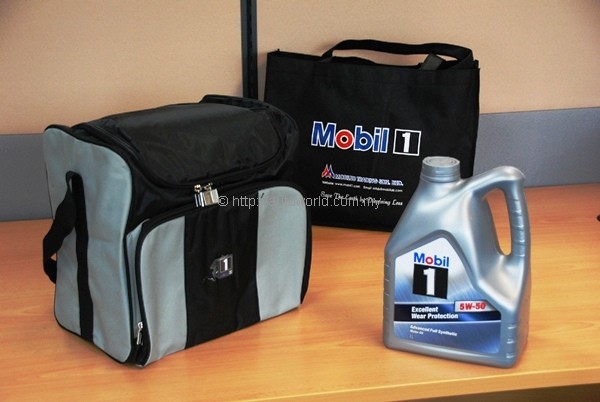 Recently, Autoworld ran a contest in collaboration with ExxonMobil offering three 4L bottles of Mobil 1 5W-50 Advanced Full Synthetic engine oil each accompanied with a Mobil 1 cooler bag as the three grand prizes. As part of the campaign, we featured a special editorial produced by Mobil 1 providing users with maintenance tips that can help lower running costs without compromising on integrity.
To participate in the ExxonMobil Mobil 1 Giveaway Contest, readers were asked to name three types of engine oil cited in the article. The answers which we wanted were:
– mineral lubricant oil
– semi-synthetic oil
– full synthetic oil
The first three readers who sent us the answers have been selected as winners of this contest, and they are Mr Colin Ng, Mr Richard Loo, and Mr Bennett Wong. We will be contacting the winners shortly to arrange delivery of prizes.
Congratulations to the winners, but for those who didn't win this time, further opportunities await – Mobil 1 will be running a promotion under the National Consumer Promotion 2012 which will take place from May to June 2012. With purchase of each 4 litre pack of Mobil 1 lubricants, you will get to take home freebies as part of the promotion. This promotion is brought to you by HT Lubricant Sdn. Bhd., Mobilub Trading Sdn. Bhd. and Optimum Fluids Marketing Sdn. Bhd. and is available at all participating outlets, while stocks last. For more information, visit www.mobil.com.my