Product Review: TomTom GO 2050 GPS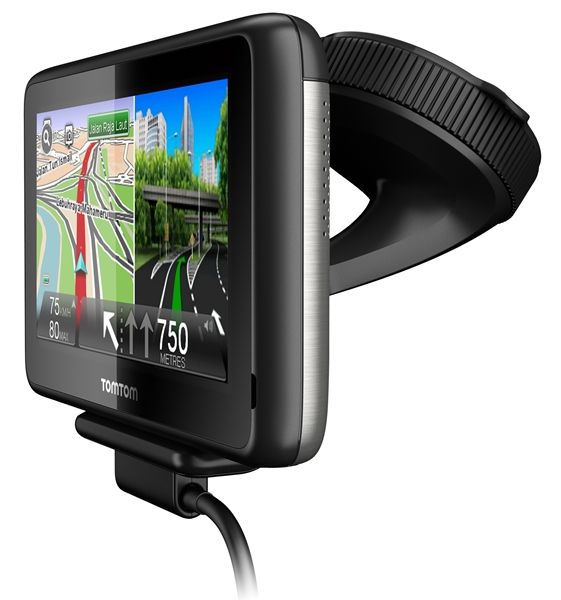 Product Overview
The GO series is the higher of two model ranges of portable GPS navigators by TomTom. It comes with complete maps of seven Asian countries, namely Malaysia, Brunei, Singapore, Thailand, Indonesia, Macau, and Hong Kong. The higher-specced GO 2050 World boasts maps of 66 countries, but its recommended retail price of RM1,249 is a good RM250 more than our test unit's RM999.
Weighing 260g, the GO 2050 unit measures 143mm wide, 88mm tall, and 19mm thick. Its touch screen measures five inches. Like all portable GPS units, the GO 2050 comes with a windscreen suction mount, but TomTom's Easy Click magnetic mount is considerably more compact and better packaged than anything else in the market.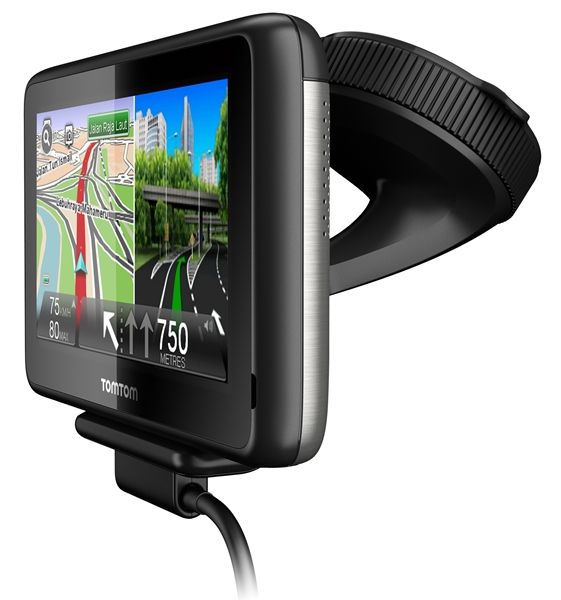 Product specs and features
– Advanced Lane Guidance.
– Bluetooth Handsfree connectivity
– Bonus one-year map updates
– Spoken street names
– Residential & Commercial building search
– 90 days latest map guarantee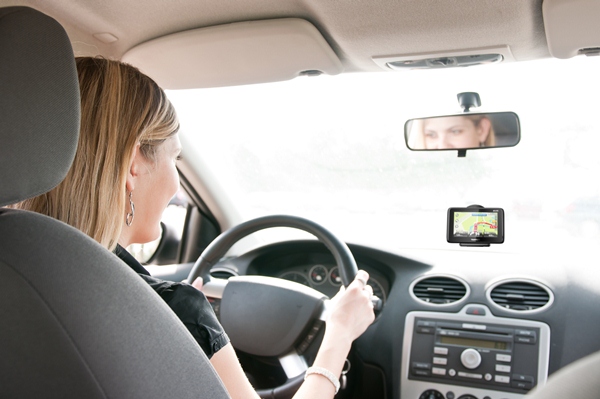 Usage Experience
The GO 2050 starts things off with a strong footing. As noted earlier, the thing's physical package is excellent, easily the best in the market. The Easy Click magnetic mount is no misnomer, snap the car charger cable into the slot, and you can then effortlessly dock the portable unit there. It is also painless to remove, and considerably less bulky than mounts used by rivals.
There are fewer and smaller pieces of stuff that comes with the GO 2050 compared to its rivals. TomTom has provided the unit with a USB car charger adapter so that the same cable that charges the unit is also the cable that connects it to the PC for your software updating – that's one cable less to pack into the box. Basically, you plug the USB adapter into your cigarette lighter, and plug the cable into the adapter. If your car has a powered USB port, the adapter can even be left aside.
If setting the unit up proved painless, using it proved frustrating. There were a few nice touches, but overall the software was cumbersome and the search function was a pain to use. I don't know how it works overseas, but in Malaysian roads, the inability to type "/" makes for difficult road searching in housing estates. I did appreciate the one-touch speed camera marking function, and that is a feature which I hope will be made standard in all future TomTom products.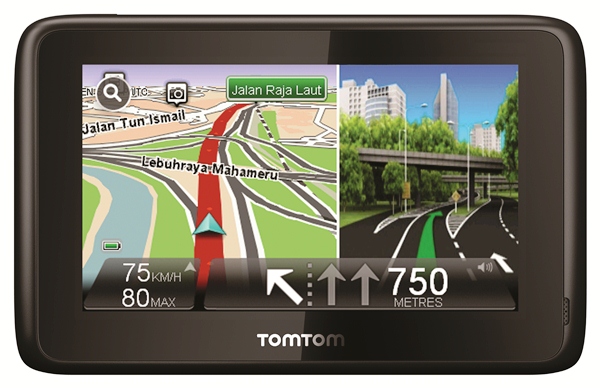 Verdict
The GO 2050 is ultimately let down by its cumbersome software that lacked user friendliness. It claws back some marks with its brilliantly packaged and compact hardware – so easy to install and dismount. If TomTom maintains this competence in its physical packaging and successfully up its game in user friendliness, it will be on to a winner. For now, it's a miss.
KON
Pictures: Official TomTom release.
See also: TomTom introduces new GPS range for Malaysian market