Audi A3 debuts in Geneva – first appearance of VW MQB platform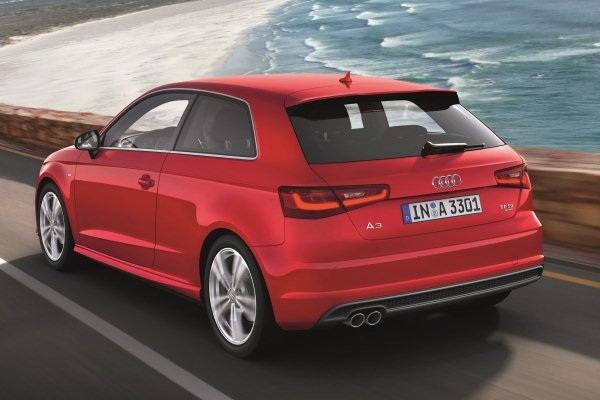 Audi has debuted the all-new A3 at the ongoing Geneva Motor Show. The new Golf-based 1 Series rival is the first vehicle to feature the next generation highly-flexible MQB vehicle platform that will underpin various mass market vehicles of the Volkswagen Group.
Styling predictably complies to the design language featured in the current crop of Audi vehicles – classy and sophisticated. The LED-lined light clusters and single frame grille leaving little doubt that this is yet another through and through modern Audi. The C-pillar is purposely designed low to give that now-favoured sporty coupe appearance, but at what cost to rear headroom, we wonder.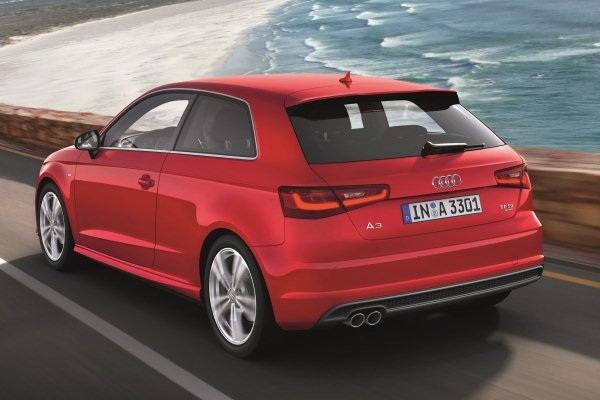 Deliberate care was taken with the A3's choice of materials to keep weight down. The bonnet and fender panels, for example, are made of aluminium, saving 9kg in the process. In its entry-level 1.4 TFSI guise, the A3 weighs just 1,175kg. Compare this to the Ford Fiesta's 1,153kg or the MINI Cooper S' 1,155kg, both vehicles which are one size down from the A3. Even Audi's own A1 1.4 TFSI S-line seems overweight at 1,190kg.
More options will inevitably follow, but for starters, Audi serves the A3 with only a three-door body and three engine options – 1.4 TFSI, 1.8 TFSI, and 2.0 TDI, with power outputs ranging between 122hp and 180hp. The 1.8 TFSI gets the 7-speed S-tronic dual clutch gearbox as standard, whilst the other two engines are offered with 6-speed manual transmissions. The A3 is currently FWD only, but quattro AWD will eventually follow, as will a 1.6 TDI and 1.4 TFSI engine with cylinder de-activation.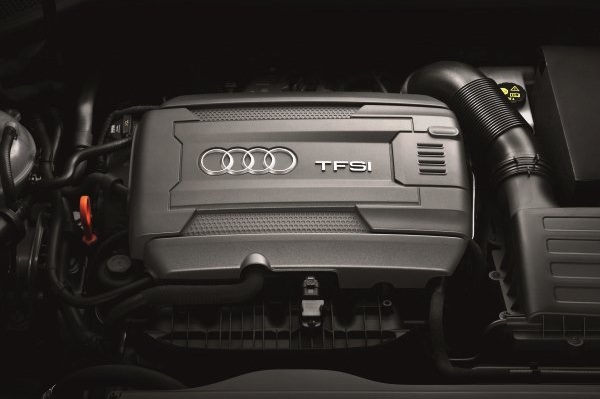 The 1.4-litre TFSI engine is not the same EA 111 twin-charged engine that we currently see throughout the VW line-up. Displacing 1,395cc, this new turbocharged engine produces 122hp and 200Nm, with the latter available from 1,500rpm onwards. Audi claims a century sprint time of 9.3 seconds and top speed of 203kph for the A3 in this guise. Fuel consumption is rated at a pleasing 5.2 litres/100km with CO2 emissions at 120 g/km.
Meanwhile, the 1.8 TFSI is substantially faster with 180hp and 250Nm on tap – good enough to hit 100kph from rest in 7.2 seconds and max out at 232kph. Increase in consumption and emissions are pleasingly minimal, with 5.6 litres/100km being the price of performance and 130 g/km the critical number at the tail pipe. On the 2.0-litre diesel version, we have 150hp and 320Nm, and the vital stats are 8.6 seconds, 216kph, 4.1 l/100km and 106 g/km.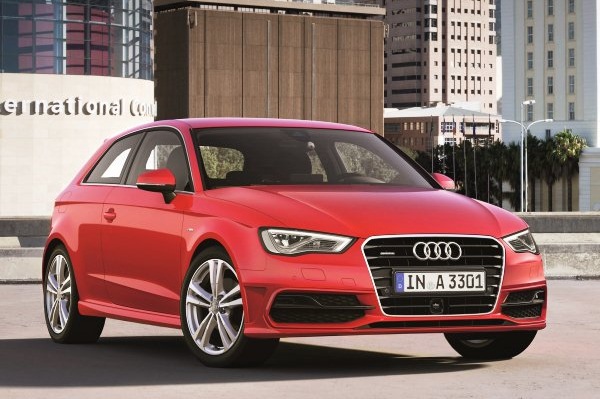 The mechanical bits of this new A3 also previews that of the next generation Golf and the ingredients are promising. Suspension is independent all-round with MacPherson struts up front and multi-link at the rear. Steering assist is electrical, and in the event of an accident, the brakes are automatically activated to prevent secondary collisions – a feature which also be standard in the next generation Golf, we understand.
Of course, despite sharing mechanical bits, Audi can't quite sell the A3 at a premium if there's a Golf running around offering all of the same at lower prices. Unique to the A3 will be Audi's latest MMI infotainment system that integrates an MMX board. No, we are not talking about the old Intel Pentium MMX, but rather this is Audi's Multi-Media eXtension module that features a T20 graphics processor from Nvidia. Top version of this system features a rotary push-button with a touch-sensitive surface for drivers to input letters and numbers by finger movement.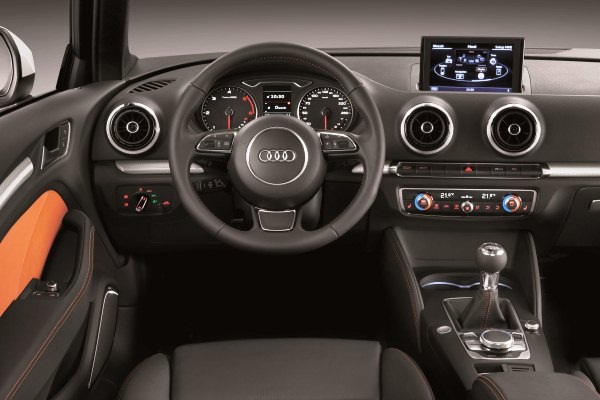 The new Audi A3 will go on sale in the spring, and first deliveries to customers will be this summer. The base price of the A3 with the entry-level engine, which will follow around the end of the year, will be 21,600 euros in Germany.
KON
Pictures: Official Audi release.
See also: VW Group unveils MQB platform for next generation models
Further Details: Audi car prices & specifications in Malaysia