Modenas Ace 115 motorcycle launched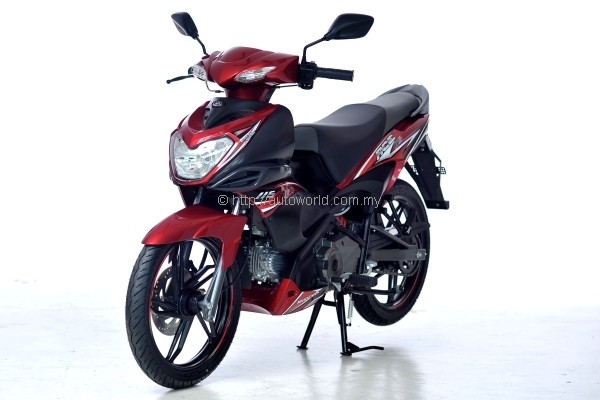 Motosikal dan Enjin Nasional Sdn Bhd (Modenas) has launched the new Modenas Ace 115 motorcycle. Powering it is a Kawasaki 120cc single-cylinder engine producing 9.8hp and 9.1Nm. Modenas claims a possible range of 250km from its 5.3-litre tank if an average of 80kph cruising speed is maintained.
Notable features on the bike include alloy rims, 4-speed rotary transmission, a sporty exhaust, and two-toned seats. It is targeted at the 18-35 year age group with an emphasis on sportiness in its character. According to Modenas CEO En Abd Halim Ismail, the Ace 115 has been put through durability tests of up to 20,000km on road and 300 hours on the dyno.
A price of RM4,600 has been fixed, and Modenas is banking on it to spearhead growth leading to targeted monthly sales of 7,000 units and a market share of 15%.