Singaporean wins Subaru Palm Challenge in home ground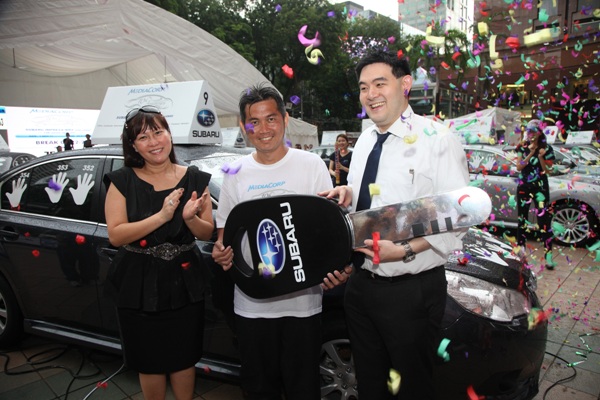 What would you do to win yourself a brand new Subaru Impreza WRX? Would you brave unpredictable weather in excess of 75 hours out in the open? Not an easy task to be sure, but 42-year-old Mr Chong Kiat Chi managed the feat at the recently concluded 2011 MediaCorp Subaru Impreza WRX Challenge.
The 400 contestants started the contest at Ngee Ann City, with 310 Singaporeans mixing it with 90 regional representatives from the Philippines, Thailand, Malaysia, Indonesia, Vietnam, and China. Ten Malaysians were part of the starting 400. When the contest entered its third day on Tuesday, only 62 were left standing.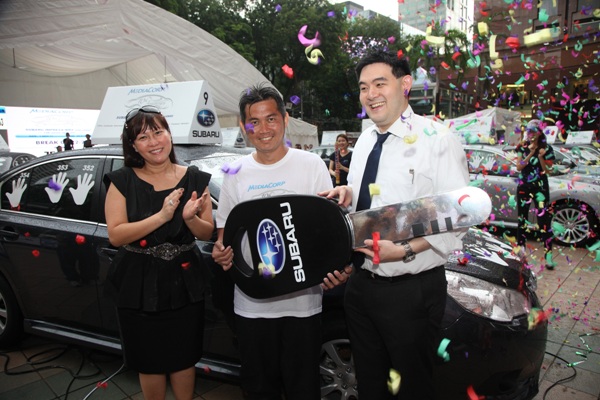 When the contest reached its 68th hour mark, only eight remained, and seven of them were Singaporeans. By the time 70 hours had elapsed, Ms Lily Lim dropped out, leaving a three-way fight between Chong, Abdul Hamid Jonid a.k.a. 'Kacang', and Tilani Haresh Lachmandas.
The contest was ultimately decided on the 75th hour. Eight minutes into the hour, Kacang's hand slipped, and out he went to the despair of his fervent supporters. Tilani held his ground for a further 27 minutes before lifting his hand off the designated spot, handing the S$92,800 (without COE) WRX to Chong.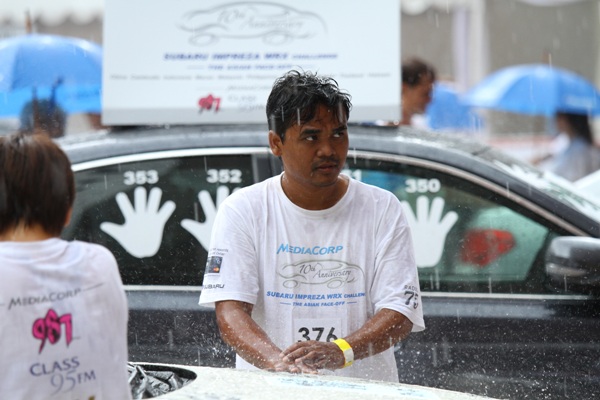 Tilani's efforts didn't count for nothing, with the 27-year-old commercial exect pocketing S$5,000 for his troubles. For the regional contestants, those who lasted longest among their country fellows take home S$1,000 each. For being top amongst regional contestants, Mr Neblasca, Alex Jr., Jose of the Philippines was recipient of a S$5,000 cash prize, whilst Thai participants, for accumulating the most number of hours among participating countries, received S$1,000 each.
KON
Pictures: Official Motor Image release.
See also: Subaru Palm Challenge 2011 – Malaysia leg produces 10 finalists for Singapore finals