BHPetrol 'Save & Win' contest Sept winners announced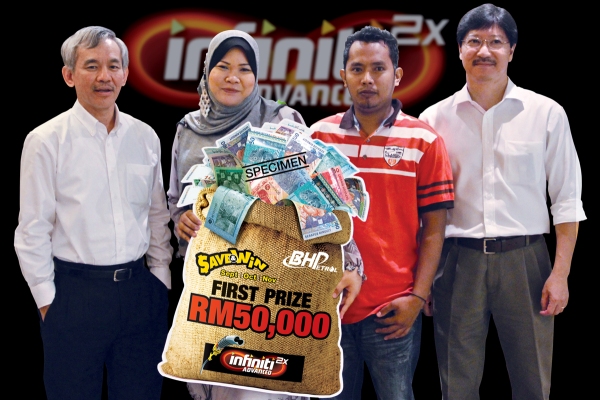 The first set of monthly winners for BHPetrol's 'Save & Win' contest has been announced, and Ayu Rohaida binti Haji Muda has found herself RM50,000 richer having won the first prize of the September draw.
"I was shocked but elated when I was told I had won the first prize of RM50,000. It is so nice to be rewarded for being a loyal customer of BHPetrol. I am going to put aside the money for my children's education," said Ayu.
Ayu was not the only big winner in September as a host of other BHPetrol customers walked away with cash prizes ranging from the second prize RM30,000 to 50 RM1,000 consolation prizes.
"Save & Win" runs from September 1, 2011 to November 30, 2011 and for a minimum spend of RM30 at participating BHPetrol service stations, motorists will be eligible to win cash prizes and 2.5 million ePoints every month.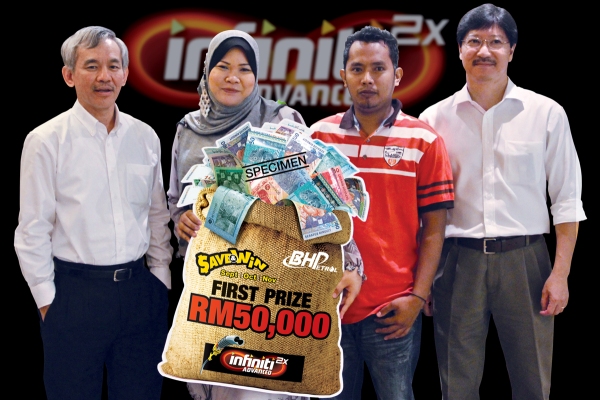 The prizes for the remaining each months are:
First Prize – RM50,000
Second Prize – RM30,000
Third Prize – RM20,000
Fourth Prize – RM10,000
Fifth Prize – RM5,000
Consolation Prize – 50 X RM1,000
Special Prize – 50 X 50,000 ePoints
KON
Picture: Official BHPetrol release.