Toll collection to commence at LATAR Expressway

The newly-opened 33km-long LATAR Expressway, which links Templar's Park to Ijok passing by Kuala Selangor, Assam Jaya, Ijok, Batang Berjuntai, Kota Puteri, Puncak Alam, Shah Alam, Bukit Jelutong, Sungai Buloh, Kundang, Rawang, and Selayang will start operation of its toll gates tomorrow having been available free for use over the past couple of months.
Toll charges, which will commence on 1 September 2011, 12:01am at each of its three toll plazas (Ijok, Kuang, and Templar's Park), are as follows:

As per Malaysian highway standards, the toll charges are payable by cash, Touch N Go, and Smart Tag.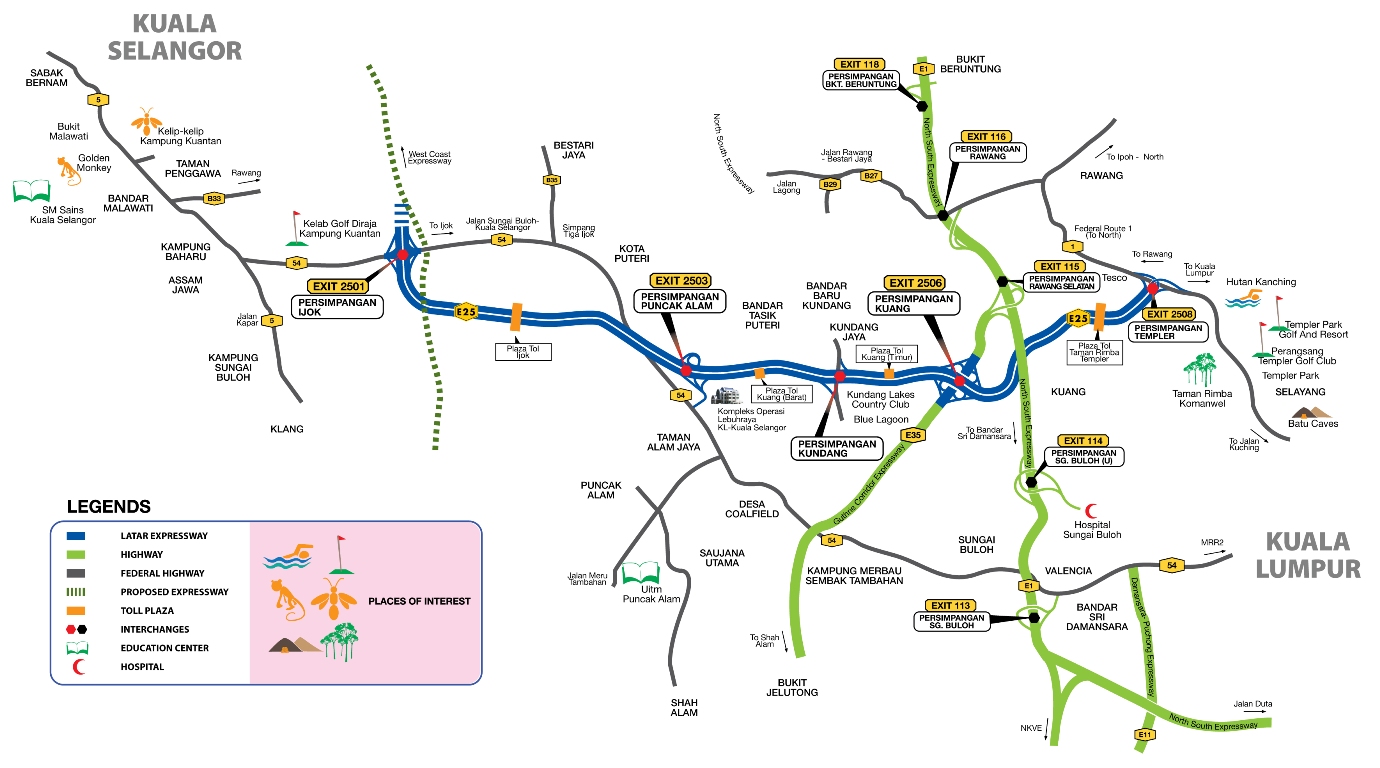 KON
Map: Official LATAR release.
See also:
See also:
– Highway linking KL to Kuala Selangor nears completion
– Last beam up for LATAR Expressway interchange at Templer's Park
– LATAR Expressway set to open before end of June