Proton announces figures for Q1 of current fiscal year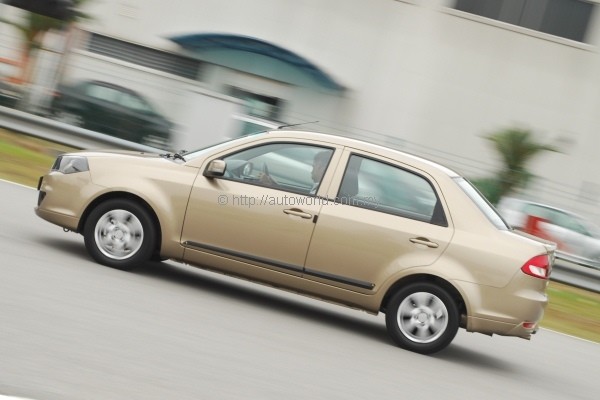 Proton Holdings Bhd has announced an unaudited Group pre-tax profit of RM12 million for the first quarter of its 2011/2 financial year ending 31 March 2012. To some, that may sound like a lot of money, but putting things into perspective, the Group actually made RM105 million for the corresponding period last year, so profits have actually shrunk quite a bit.
Revenue has also come down, from RM2.29 billion in the corresponding period for the previous financial year, the Group raked in just RM2.23 billion this year – a RM60 million decrease. Proton further attributes the reduction in profits to the rebranding and restructuring exercises currently in place at its subsidiary Lotus Group International Limited. Proton's unaudited cash and bank balances balance as at 31 June 2011 stands at RM1.41 billion.
Lotus is currently on a five-year business transformation plan, and activities under that plan includes firing of a new V8 engine – which took place last week, full completion of the new Formula One grade test track facilities in Hethel, presence of a merchandising web store with an extensive range of exclusive quality goods and near completion of its new factory building to accommodate the production of new models. New distributors for the brand have also been recently appointed at China, Australia, and New Zealand.
In terms of sales, Proton models enjoyed a 3% year-on-year increase in the domestic market, although the Group's overall sales volume had actually declined. The recent amendment of the 1967 Hire Purchase Act (HPA) also saw a drop in financing approval rates by the banks that further affected sales volumes.
Proton Holdings Berhad Group Chairman Dato' Sri Mohd Nadzmi Mohd Salleh said that the Group is encouraged by positive developments in large markets such as India and China. He noted that, "These factors, together with our efforts to tap into various other new and emerging markets, will spearhead Proton's global exercise. The primary focus will be on offering customers good quality, reliable, exciting and value for money products backed by strong after sales service, a formula that has enabled models like the Exora MPV for example, to successfully attract the interest of buyers in competitive markets such as Indonesia and Thailand. In fact, in May 2011, the Exora won Best Budget MPV of The Year at the Indonesia Automotive Awards."
For future developments, the Group is currently in the final stages of development for its new CFE engine, and its new P3-21A model, widely believed to be a replacement for the Persona, is said to be on target for a Q1 2012 launch. Last month, the Proton announced its Production Preparation Readiness at the Tanjung Malim plant where the car will be manufactured.