Seremban doctor wins brand new Nissan Grand Livina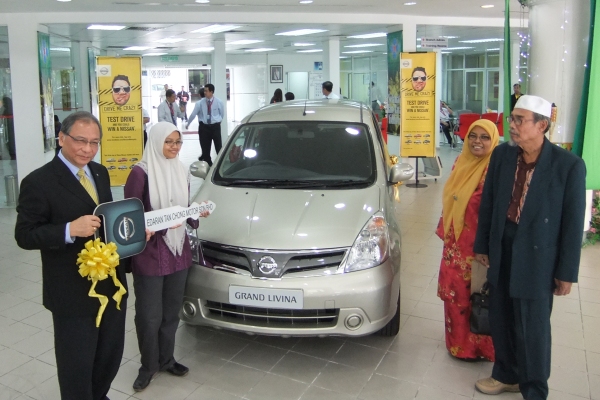 The 'Test Drive & Win' campaign, organized by Nissan distributors Edaran Tan Chong Motor Sdn Bhd, has found its first winner, and she is Seremban lass Dr Aida Adlina binti Anuar, who now has a brand new Nissan Grand Livina 1.6 A/T parked at her porch.
Currently stationed in Kuala Lipis, Pahang, the 27-year-old medical officer will be leaving her brand new car in the custody of her folks back in her hometown.
"We intend to grow our Nissan fans via this campaign and we are very proud to receive such massive support from our fellow Malaysians even in the first round itself! We will definitely continue to actively engage and reward our customers with more campaigns in future," said Dato' Dr Ang Bon Beng, Executive Director of ETCM
With the Livina now given away, the campaign's second round from 1 August to 30 November has commenced, with a Nissan Sylphy being the next prize on offer.
To join the "Test Drive & Win" contest, one will just need to come to test drive any Nissan vehicle at any ETCM showrooms or participating authorised dealership within the stipulated contest period. By doing that, he or she will get one entry for the contest and six entries for those who purchased a Nissan vehicle.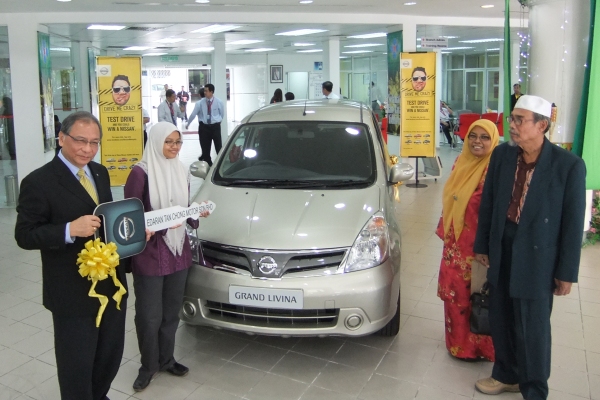 KON
Picture: Official ETCM release.
See also: 'Drive Me Cra2y' – Test drive a Nissan to win a Nissan!