Group Lotus opens restored Hethel test track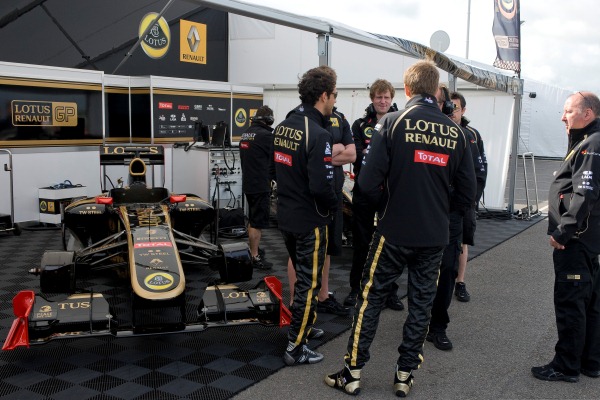 Group Lotus' famed test track in Hethel, where the performance of a long-line of Lotus sports cars were honed, was recently revised and restored. An official opening ceremony took place to mark the occasion, with Lotus F1 legend Nigel Mansell leading a convoy of seven Lotus race cars in his 1981 Essex-Lotus 81B around the track.
Mansell, who is Group Lotus ambassador and 1992 Formula One World Champion said, "What a joy it was to be reunited with my old 81B after 30 years. This is a very special place, Hethel, and it was wonderful to open the circuit today by driving alongside my sons Leo and Greg."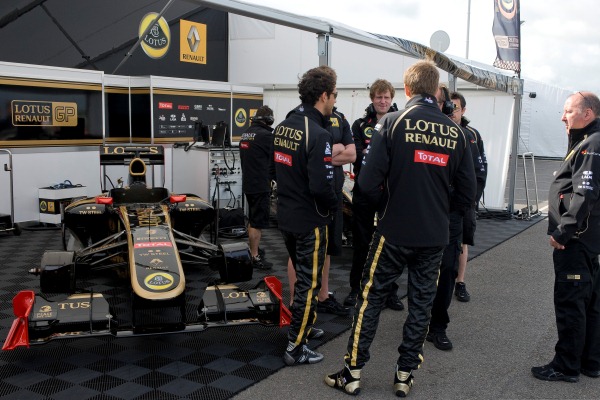 Other Lotus race cars present to grace the occasion included the 1980 Type 88 twin-chassis car, barred from entry by the rule makers, the Lotus Type 125 Exos Experience car driven by Jean Alesi, and a brace of Lotus Renault GP cars piloted by current F1 stars Vitaly Petrov and Bruno Senna.
It marked the first occasion since the early 1990s that modern era F1 cars had blasted around the 2.2 mile circuit, which was now had one extra corner added, and surfaced with new asphalt and run off areas to meet modern racing and performance car requirements.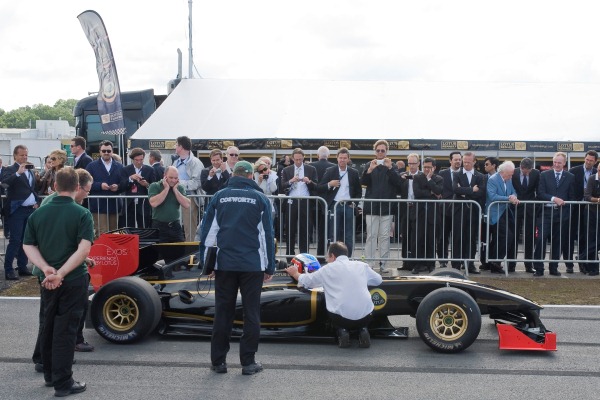 Clive Chapman, Managing Director of Classic Team Lotus said, "I remember my father testing the Lotus 49 on this circuit. He didn't wear a helmet and you could see him grinning from ear to ear because he knew he had another winner. The circuit's longest straight doubled as a runway, and we would land here in my father's plane after adventurous and race tracks around the world. The revised circuit has managed to keep a lot of the character of the original, and seeing those seven cars lapping today is something I shall never forget. Lotus is enjoying exciting times once again, and it fills me with pride when I see brand new Lotuses around the world still bearing my father's initials."
KON
Pictures: Official Lotus release