Cops to use Chevy as official GPEC cars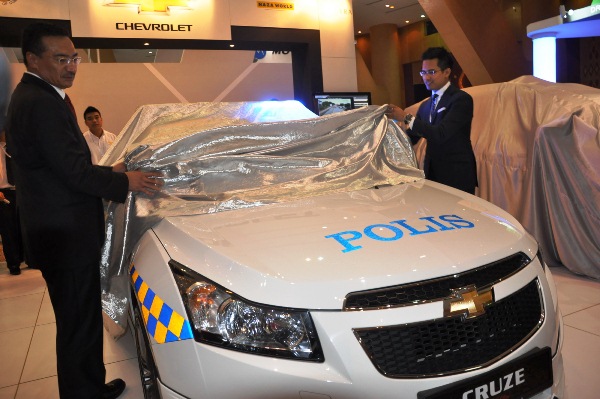 The upcoming 2nd General Police & Special Equipment Exhibition and Conference (GPEC ASIA 2011) will be hosted by Malaysia on 27 – 29 June 2011 at the Putrajaya International Convention Centre. It is a closed-door trade show exclusively for companies in the business of supplying police equipment, security technology and services.
Attendance by ministers, police chiefs and Parliament members from 14 countries are being expected, and they will be treated to displays from 11 countries showcasing C41 systems, forensic IT research, criminal investigation, vehicle technology, traffic control and road safety equipment, task force technology, body armor, ballistic protection, non-lethal and self—defense weapons, first aid and rescue equipment as well as logistics.
Supporting the event, Naza Quest Sdn Bhd yesterday presented 60 units of the Chevrolet Captiva to the Royal Malaysian Police (PDRM) to be used as the conference's official vehicles. A mock key presentation ceremony was held at the Chevrolet 3S Centre in Jalan Ampang. In addition to the 60 Captivas, a unit of the Chevrolet Cruze and two units of the Captiva will be displayed at the conference in full police livery.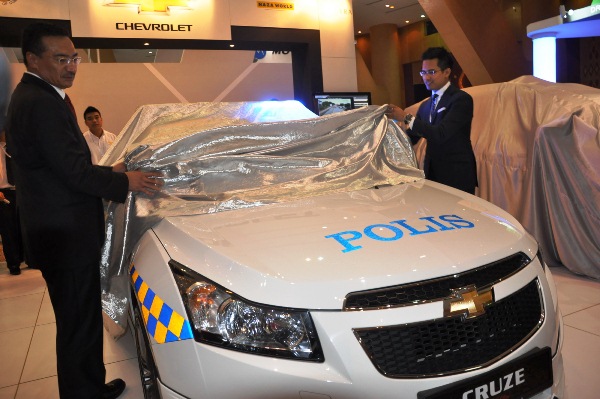 KON
Picture: Official Naza Quest release.