Michelin Energy XM2 launched in Malaysia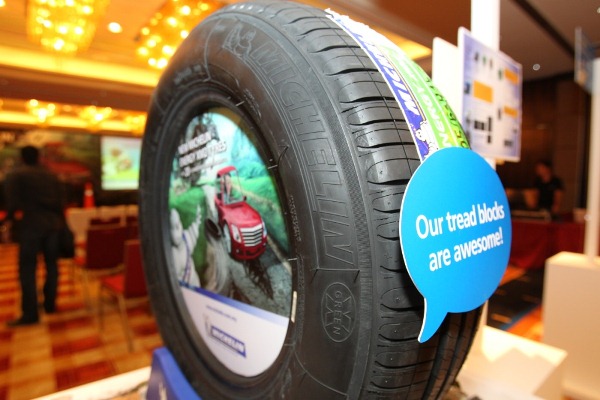 Michelin Malaysia today launched its new entry-level tyre, the Energy XM2, which immediately replaces the Energy XM1 introduced in 2004. Armed with a number of innovative design features, Michelin promises fuel savings and 20% longer service life with the new XM2.
"We are confident of recording a good double digit market share and strengthen our position to be among the top three preferred brands in Malaysia. Car owners in the mass market segment are demanding greater savings to mitigate the overall increase in the cost of living," said Yves Pouliquen, Managing Director of Michelin Malaysia Sdn Bhd.
Compared to its predecessor, the XM1 which used a hybrid compound, the new XM2 has switched to full silica, resulting in an 8% decrease in rolling resistance, translating to a potential 1.1% fuel savings for the owner. The XM2 also features Alternating Bridging Technology, which reinforces the rigidity of tread blocks, leading to reduced rate of tyre wear.
Treads of the Energy XM2 is constructed using what Michelin calls the Micro-Adaptive Compound, which is more flexible and adapts better to road surface irregularities, providing improved grip. Wet grip has also been improved from the XM1, with Optimum Void Grooves able to channel 20% more water off the vehicle's path compared to the XM1, thus reducing the risk of hydroplaning.
The Energy XM2 range will be available in Malaysia in 22 different sizes able to fit rims measuring between 14 and 16 inches in diameter, with widths from 175 to 215. Tyre prices range from RM217 for 14″ sizes to RM488 for 16″ sizes.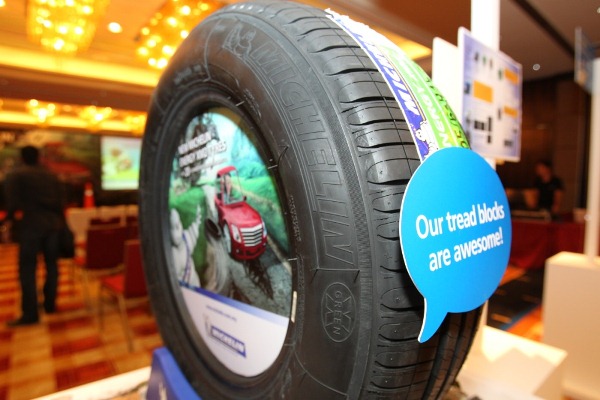 14 inches:
185/70 R14 88H TL
195/70 R14 91H TL
175/65 R14 82H TL
185/65 R14 86H TL
195/65 R14 89H TL
185/60 R14 82H TL
195/60 R14 86H TL
15 inches:
205/70 R15 95H TL
175/65 R15 84H TL
185/65 R15 88H TL
195/65 R15 91V TL
205/65 R15 94V TL
215/65 R15 96H TL
185/60 R15 84H TL
195/60 R15 88V TL
205/60 R15 91V TL
185/55 R15 86H TL
195/55 R15 85V TL
16 inches:
215/65 R16 98H TL
215/60 R16 95H TL
185/55 R16 83V TL
205/55 R16 91V TL
KON