BMW awarded for social media savviness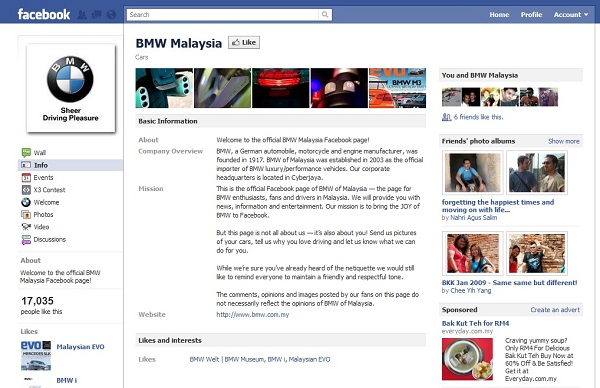 It would seem that BMW is the leading brand when it comes to online social media engagement with its fans. The recent Facebook IQ 2011 study has named the Munich-based automaker as the top ranked brand in Facebook by virtue of its community size, engagement, responsiveness, interaction and integration across other digital platforms.
The global BMW Facebook has amassed 5.7 million fans, and these are not idle fans. They have posted more than 26,000 fan photos and 400 fan videos on the page, making the BMW page as one with the most user-generated content.
Locally, the BMW Group Malaysia Facebook page, created nine months ago, perhaps at not a very great cost, now has more than 17,000 fans and over 9,500 active users in a month.
In a separate development, the BMW Group was listed fourth in terms of corporate reputation in the recently released Global RepTrakTM 100 Report, and being the number one company in the area of Products and Services.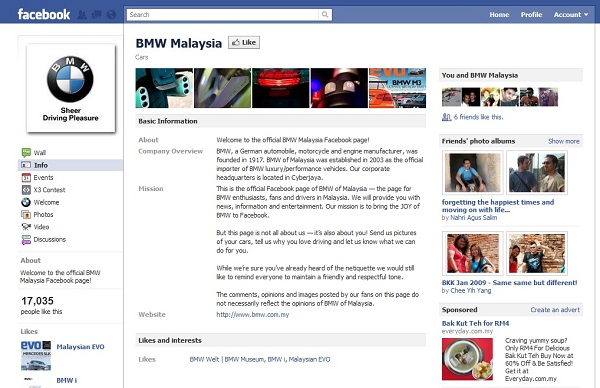 KON