ETCM launches Nissan Premiere Test Drive campaign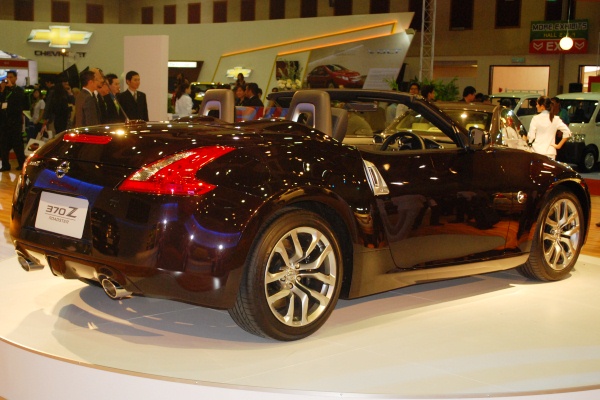 Edaran Tan Chong Motor Sdn Bhd (ETCM) is organizing the Nissan Premiere Test Drive (NPTD) campaign to be held at selected major Nissan showrooms throughout the country. On designated weekends, the showroom will open its doors to customers to test, to their hearts' content, the full range of Nissan models available.
On top of common models such as that we are all familiar with, customers can also test some soon-to-be launched fully imported models such as the Elgrand, Juke, and March. Both variants of the 370Z, Coupe and Roadster, are also available for test drive, but no GT-R though.
There was a similar campaign organized by ETCM in 2005, where customers were offered the rare opportunity to test drive the full range of Nissan models including the 350Z, Liberty, March, and the previous Teana (then a fully-imported RM230k car).
The showrooms will be dressed in a carnival-like atmosphere with activities for the whole family. Concurrently, ETCM is also running the Drive Me Cra2y campaign, which gives anyone who test drives a Nissan vehicle a shot at winning a brand new Nissan vehicle.
NPTD events start at 9:00am and continue until 6:00pm at the following dates and locations:
25 – 26 June 2011: ETCM Petaling Jaya, Selangor
16 – 17 July 2011: ETCM Bayan Lepas, Penang
23 – 24 July 2011: ETCM Kuantan, Pahang
10 – 11 Sept 2011: ETCM Jalan Raja Laut, KL
24 – 25 Sept 2011: ETCM Johor Jaya, Johor
KON
See also: 'Drive Me Cra2y' – Test drive a Nissan to win a Nissan!