NHF reports RM31.3m pre-tax profit for 2010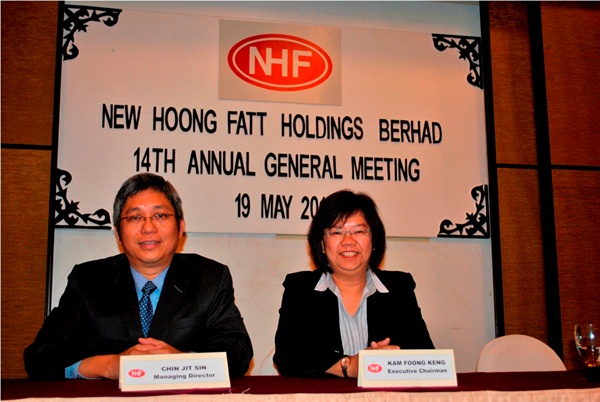 Automotive spare parts supplier New Hoong Fatt Holdings Bhd (NHF) has announced in its 14th Annual General Meeting (AGM) on 19 May 2011 a pre-tax profit of RM31.3 million for the financial year ended 31 December 2010. The figure represents a 21.8% increase from the RM25.7 million profit made in 2009.
The significant increase in profit came with a 9.4% increase in total revenue from RM203.3 million in 2009 to RM222.5 million in 2010. Per share, the Group's earnings increased from 29.2 sen in the previous financial year to 36.3 in 2010.
At the AGM, NHF shareholders voted in approval of a final single tier dividend of 8 sen plus a special final single tier dividend of 2 sen per share, totalling RM 7.5 million. This comes after an interim single tier dividend of 3 sen per share, amounting to RM 2.2 million, paid earlier on 17 December 2010. In total dividends paid for 2010 amounted to 13 sen per share, up from 12 sen in the previous financial year.
"2010 was another successful and fruitful year for NHF. We focused on implementing our expansion strategy, crossing borders to expand our export market. The achievement of 17% growth in the export market is a testament to our commitment to expand this area of business and to grow globally," said its Executive Chairman, Madam Kam Foong Keng.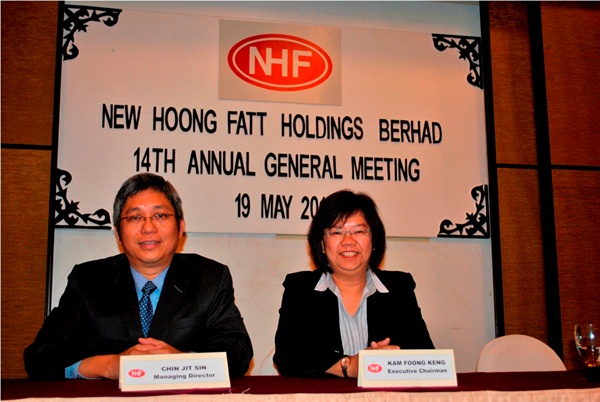 Picture: Official NHF release.