Highway linking KL to Kuala Selangor nears completion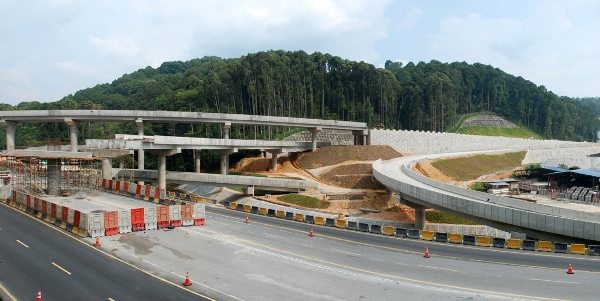 A new 33km-long highway linking Kuala Lumpur at Templer's Park in the district of Gombak with the township of Ijok in the district of Kuala Selangor has now entered the final stage of development, as announced by its developer KL-Kuala Selangor Expressway Berhad (KLSEB) today.
The new RM958 million KL-Kuala Selangor Expressway (LATAR Expressway) will be the alternative link road to the present Jalan Sungai Buloh – Kuala Selangor (Federal Road 54), connecting Kuala Selangor, Assam Jawa, Ijok, Batang Berjuntai, Kota Puteri, Puncak Alam, Shah Alam, Bukit Jelutong, Sungai Buloh, Kundang, Rawang and Selayang along its path. Interchanges link the highway to the Guthrie Corridor Expressway, PLUS North-South Expressway and the future West Coast Highway.
Facilities available on the highway will include Intelligent Transportation System (ITS), CCTVs, Variable Message Signboards (VMS), traffic control devices, all weather road markers, emergency telephones, and rest stops on both sides of the highway.
The new expressway forms the North West portion of the Malaysian Government's bigger plan for a KL Outer Ring Road (KLORR) which begins from the Templer's Park Interchange along Federal Route 1 (KL-Rawang) to the Guthrie Corridor Expressway. Currently, the completed sections of KLORR include the Guthrie Corridor Expressway (Bukit Jelutong – Saujana Putra), South Klang Valley Expressway (Saujana Putra – Kajang), and the SILK Highway (Kajang – Hulu Langat).
Planned launch date is by the middle of this year. Concession of the highway was awarded KL-Kuala Selangor Expressway Berhad for a period of 40 years. A map of the LATAR Highway can be downloaded from our forums in the Talk about it link below.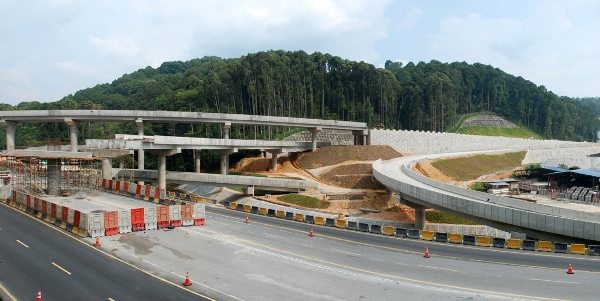 KON
Picture: Official LATAR release.
Talk about it: LATAR Highway