Proton-Petronas co-branded ATF launched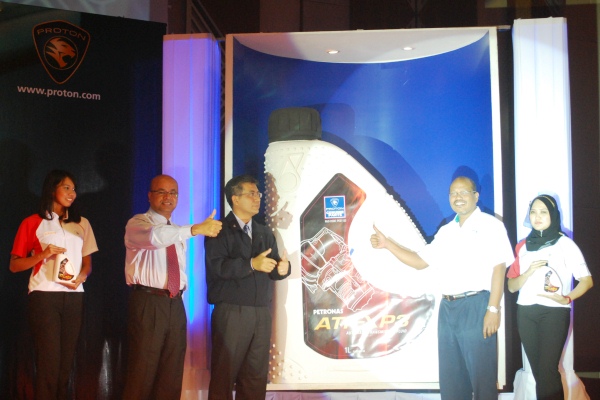 Proton and Petronas today launched the co-developed ATF-XP3 automatic transmission fluid which is specially formulated and field tested for use with the majority of automatic-transmission-equipped Proton cars stretching all the way back to the Magma-powered Saga 1.5I Automatic.
The new transmission fluid is available nationwide and is now the recommended automatic transmission fluid at all authorized Proton service centres for the relevant models. Proton claims that the fluid is manufactured from highly refined high viscosity index unconventional base oils mixed with special additives. The fluid is also claimed to contain unique friction-modifying properties and offers exceptional protection at high and low temperatures.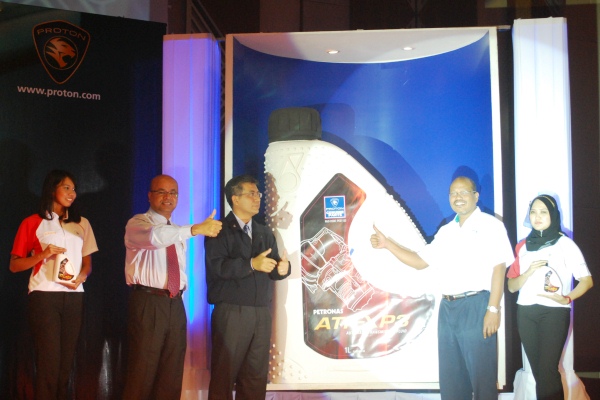 Approved in accordance to Proton's own PES-1133 standard, the ATF-XP3 is recommended for us in automatic transmissions in which the usual Dexron type fluid is not suitable. It is also suitable for transmissions with slip-controlled torque converters which require the use of ATF-9 type fluid.
Although the ATF-XP3 is suitable for use with Proton models equipped with Mitsubishi-supplied torque converter automatic transmissions, exception to this would be the Perdana (SEi and V6) and Juara (RWD). The Renault-supplied transmission used by the Waja 1.8 is similarly unsuited for the fluid. Meanwhile, automatic transmissions of the Inspira (CVT) and Savvy (AMT) are completely different in nature and have different maintenance requirements.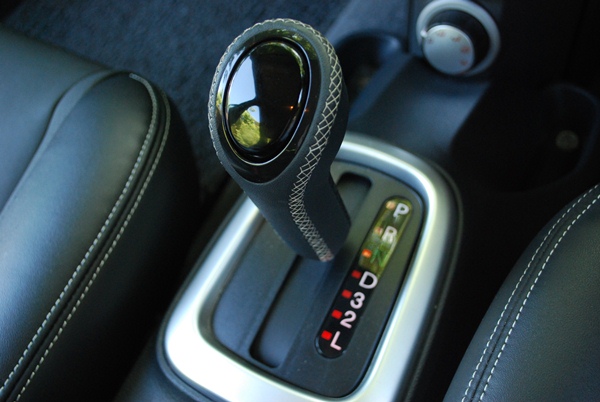 Proton models with automatic transmission powered by the following engines can accept the ATF XP3
– Mitsubishi 4G15 EFI & Carburetor: Saga Magma 1.5I, Saga Megavalve 1.5I, Iswara 1.5I, Wira 1.5 GL/GLi, Satria 1.5 GLi
– Mitsubishi 4G92: Wira 1.6 XLi, Satria 1.6 XLi
– Mitsubishi 4G93 SOHC & DOHC: Wira 1.8 EXi, Putra
– Mitsubishi 4G18: Waja 1.6
– Campro, Campro IAFM & Campro CPS: Waja Campro, Gen.2, Satria Neo, Saga BLM, Persona, Exora
Retail price for a one-litre bottle of ATF-XP3 is RM29.96 in Peninsular Malaysia, and RM30.46 in East Malaysia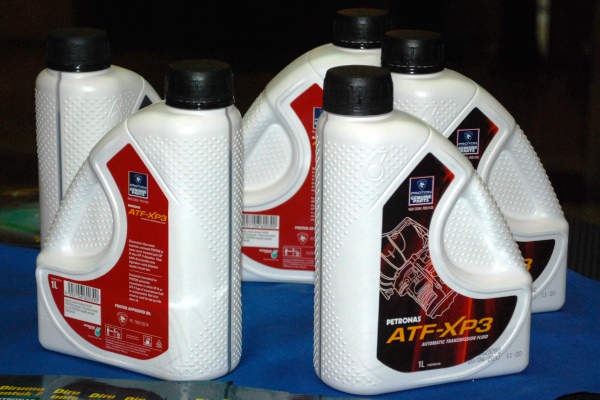 KON