Perodua announces record sales for 2010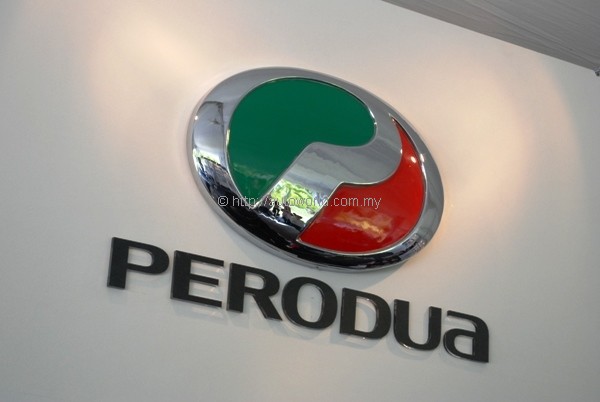 Perodua's line-up may consist of only three models, but that is all it needed to hold on strongly to its position as the Malaysian market leader for 2010 and charting an all-time record sales of 188,600 vehicles beating the previous record of 176,400 achieved in 2008.
"We broke 2 records in 2010, the first with the highest ever yearly registered sales. Last December, Perodua also achieved its highest monthly sales registration of 19,400 units, beating our previous record of 18,500 units achieved in March 2010," Perodua Managing Director Datuk Aminar Rashid Salleh said at a press conference held in the company's HQ at Rawang yesterday.
Top selling model of Perodua's line-up continues to be the Myvi, which is Malaysia's top-selling model in 2010 with 77,700 units sold throughout the year, averaging out to 6,500 units per month. The five-year old Myvi's enduring popularity is further proven having been voted as winner of the Autoworld Members Choice award in yesterday's CIMB Autoworld Car of the Awards 2010. Among its remaining two models, the Viva sold 69,000 units, whilst the Alza sold 42,000 units.
On after sales, Aminar noted that Perodua broke the total service intake record to 1.67 million and market share of 46% in 2010 from the 1.59 million intake and market share of 45% the year before. Perodua's parts business also recorded 9.2% higher sales by revenue in 2010 from 2009.
Looking forward, Aminar announced a sales target of 195,000 units for 2011 to be driven by the Myvi, Alza, Viva, and a new model to be launched later this year. The Perodua MD anticipates that total industry volume (TIV) will be flat or grow only marginally from an estimated 605,000 units in 2010.
"Nevertheless with the various projects and initiatives by the government as part of the National Economic Transformation Plan (ETP) taking off in 2011, we believe the economic momentum will continue," he said.
"On the other hand, the recent spike of the crude oil and commodities such as coal and steel, amendments of the Hire Purchase Act and speculation on when the General Elections will be held will also affect market sentiments," he added further.
"However, the introduction of 16 new models, including Perodua's new model will have a positive impact on the automotive market particularly in the second half of the year," he pointed out.