Mercedes-Benz Malaysia posts record year for 2010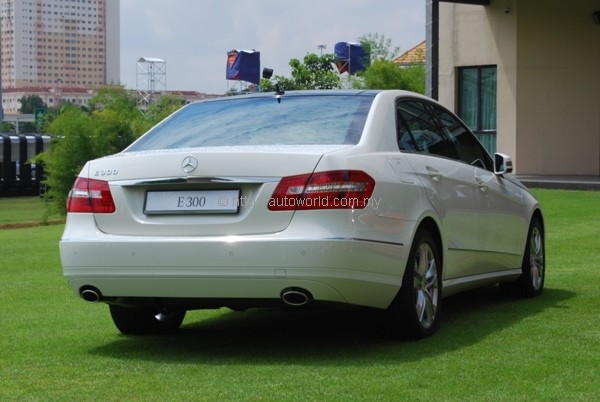 After a forgettable 2009, 2010 marked a period of recovery for most car marques in Malaysia. Mercedes-Benz Malaysia (MBM)certainly had a year to remember, closing the year off with a total of 6,970 vehicles sold, a staggering 26.3% increase from 2009 and eclipsing the previous record of 6,146 in 2008.
Spurring MBM's growth strongly is its passenger car department, which found homes for 5,003 units of Mercedes-Benz and smart passenger cars, jumping 28.2% from the 3,903 units sold in 2009. This represents the first time ever Mercedes that managed to sell more than 5,000 cars a year in Malaysia.
"Following a small dip in 2009, higher overall industry sales as well as our performance is a clear indication of the market recovery as well as a more positive consumer sentiment. We are excited with our performance, especially since our sales achievements are much better than expected. We exceeded even our revised targets, while establishing a new sales performance milestone for the company," said Peter Honegg, CEO & President of MBM.
"Our E and S-Classes are clear winners within their respective segments, enabling Mercedes-Benz to capture a sizeable market share of the overall premium passenger car market," Honegg added.
A key driver of Merc's stellar sales is the introduction of CGI engines in the C-Class and E-Class, which accounted for 58.2% of total passenger car sales.. The E-Class sold 2,152 units, with 1,112 of them being the entry level E 200 CGI. Meanwhile, the C-Class, which now boasts a revised engine line-up, sold 1,956 units. The C-Class is due for a facelift this year.
On other models, the 343 units of the S-Class were sold, followed by 413 units of the B-Class, 89 units of the M-Class and 49 units of the R-Class. The SLS AMG supercar is available for any customer with RM1.99 million to fork out.
MBM's commercial vehicle arm saw a growth of 22% with 1,967 vehicles delivered. Mitsubishi Fuso trucks outdid 2009 figures of 1,391 units by 29% to close 2010 off with 1,795 units sold.
These sterling sales figures allows outgoing CEO & President Peter Honegg to sign off on a high note. Honegg will be heading off to take charge of Mercedes-Benz India. Taking his place in MBM will be Roland S. Folger, whose 30 years' worth of experience has seen him hold senior positions within Daimler AG, Daimler Singapore, and Mercedes-Benz USA.