Naza Italia to sell approved pre-owned Ferraris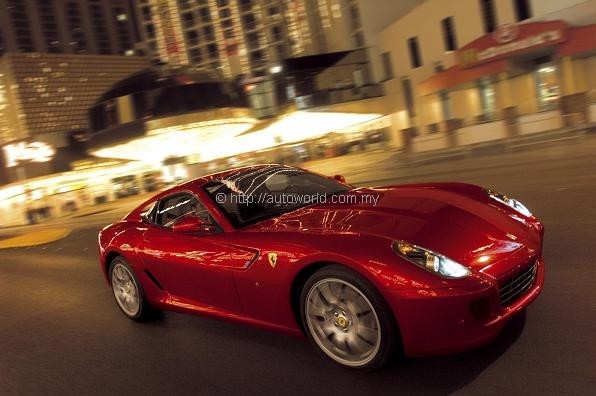 Naza Italia Sdn Bhd, official importer of Ferrari and Maserati supercars, have just rolled out its very own Ferrari Pre-Owned Program in Malaysia. To ensure the quality and peace of mind for the customer, Naza Italia has obtained official approval from Ferrari HQ in Italy before setting the program up.
Joint Executive Chairman and Chief Executive Officer for the Naza Group of Companies, Dato' Haji SM Faisal Tan Sri SM Nasimuddin said, "These privileges are available only through our authorized Ferrari workshop, which is more than capable of ensuring an enjoyable and hassle-free ownership experience."
Faisal further explained that as franchise holder of the Ferrari brand, Naza Italia's workshop is equipped with the right technical knowledge, and the necessary state-of-the-art tools, to ensure proper maintenance of Ferrari cars serviced by them.
"And this can only be available through our Ferrari workshop. Our mechanics undergo intensive training in Italy to be able to diagnose problems, and are adequately professional in conveying this and sorting out the problems," he added.
Cars qualifying for the pre-owned program only include those purchased from Next Car Sdn Bhd, the previous Ferrari franchise holder, or Naza Italia themselves.
Before being sold, these cars will undergo a a 190-point check that is in line with the Ferrari Approved Vehicle Specification Sheet, Template Content Guide and Functionality Guidelines. During the inspection, factory-trained technicians will thoroughly inspect the said Ferrari's mechanical systems, electrical systems, bodywork and interior, before putting it through a full road test.
Defects detected at any point during the inspection process will be properly repaired, with the use of genuine Ferrari replacement parts as needed. A written vehicle evaluation report is also made available for review by the future owner.
Finally, these pre-owned cars also enjoy a 12-month warranty, and road-side assistance for the same period.
Pictures: Naza Italia release