Bored at work? Customize a Mustang!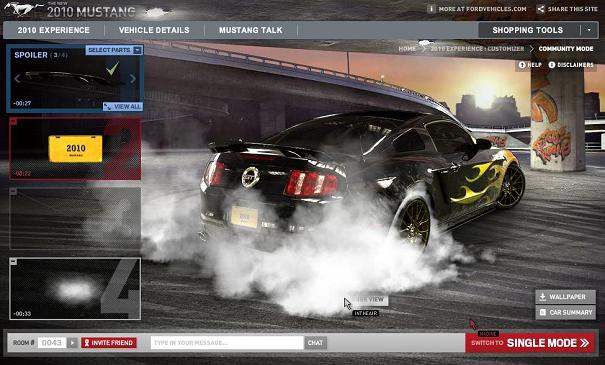 Few cars in the automotive world resonate in the blood of petrolheads quite like the Ford Mustang. A nameplate with forty years of history, the Mustang began a new class of vehicle known as the muscle car, from which competitors like the Chevrolet Camaro, Dodge Challenger and Pontiac Firebird have sprouted. These various marques and models have come and gone, but the 'Stang has endured uninterrupted since the first generation was launched in 1964.
Now in its fifth model generation, the Mustang's following is stronger than ever. Alternatives from Europe may be more refined, and rivals from Japan may be more nimble, but none of them can match the Mustang's level of emotional appeal. The Mustang is a crude piece of technology compared to even a hot hatch, but it makes no apologies for that. Its lack of outright refinement is its appeal. It is a brute and hairy chested monster. Therefore its appeal to us, is not just on an emotional level, but also on an animalistic level.
Which is why it is not surprising that the Mustang can attract such a huge following worldwide despite only officially being sold in US & Canada. Recently the 2010 model year Mustang was launched together with an interactive microsite. The microsite features a customizer, which allows you to design your own Mustang with the resulting image downloadable for you to use as a desktop wallpaper.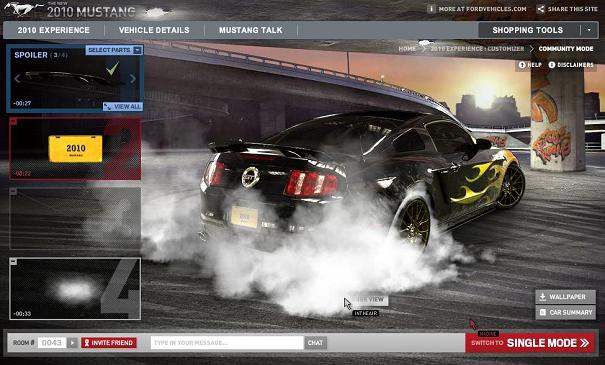 Go on and have fun creating your own Mustang.
It was all good fun creating and customizing various decals, rims, spoilers, and even burn out smoke combos for my desktop Mustang. There is also a mode which allows you to create your Mustang together with other random users. A very amusing exercise to see the Mustang change before your eyes an also how the labeled cursors of the other users move about the screen. Unfortunately, there was one slight detail, when it came to downloading the full-sized finished wallpaper, it didn't work…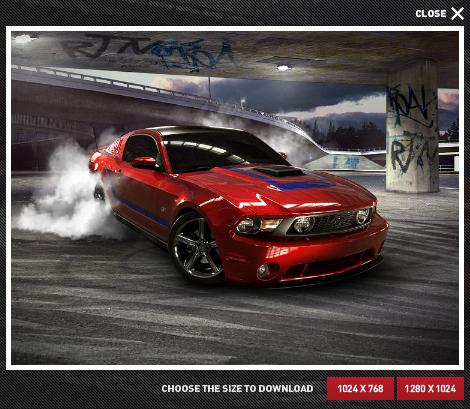 Instead of giving me my wallpaper…


This appeared…
(UPDATE: Error has since been fixed.)
Ok, back to work before Jaime catches me.
KON
Visit the 2010 Ford Mustang microsite here.