Don't worry, your Honda can take RON 95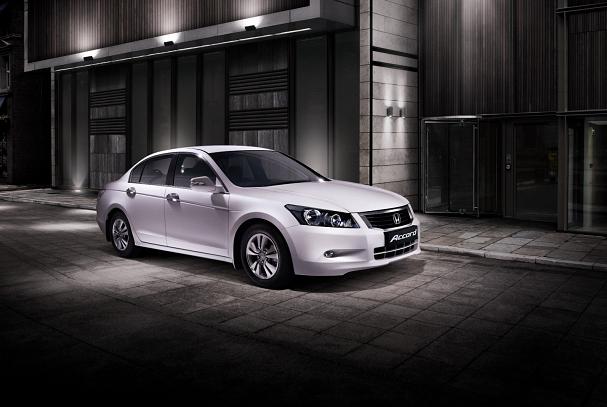 As we close in on 1 Sept 2009, the topic of RON95 continues to occupy discussion at the mamaks and kopitiams. "Eh, what is RON95 ar?" "Use RON95 will less power ar? or drink more petrol ar?" … and the discussions go on. The fact of the matter is that because the number attached to the RON95 label is lower than the one on RON97, there is the generated perception that RON95 is the inferior petrol, leading motorists to wonder if it would do harm to their beloved cars.
The rule of thumb is this, as long as the petrol used is of equivalent or higher RON rating than specified in the manual, things will go fine. Your engine will not suffer losses in power, neither would it consume more petrol. Happily, for Honda owners at least, the manufacturer has come out with an official announcement that all their cars, bar the Civic Type R will quite happy burn RON95 in their combustion chambers.
"Since 2001, all Honda cars require a minimum RON91, hence, any number above the minimum RON is safe. The switch therefore will not affect the performance and fuel efficiency of the vehicle. Compromisation of performance and fuel efficiency will only occur when the RON is lower than the minimum requirement," said Mr. Toru Takahashi, Managing Director and Chief Executive Officer of Honda Malaysia.
"Except for Civic Type R, of which we recommend RON97 because of its high performance engine. A higher RON will thus produce more power for this performance sedan. Otherwise, the performance and fuel consumption may be affected," he added.
The primary concern for using low octane (RON) rating fuels is the phenomenon of knocking, where pockets of unburnt fuel simultaneously detonate not due to ignition of the spark plug. The shockwaves caused by these uncontrolled explosions greatly accelerate wear and tear of engines, besides the immediate adverse effect on performance and efficiency.
Honda Malaysia has informed the local press that all their cars are equipped with knock sensors, which would retard the engine's ignition timing upon detection of knocking. As mentioned by Takahashi-san, the sensors in Honda Malaysia's cars can run on fuel with a minimum octane number of 91.
Owners of pre-2001 Hondas, or Hondas not brought in via Honda Malaysia are advised to cross-check the minimum RON requirement in their owner's manual.
For more information, please visit www.honda.com.my or give their operators a ring at 1-800-88-2020.
KON
Note: Official press release from Honda is posted in our forum here.