Honda Jazz Owners Give Testimonials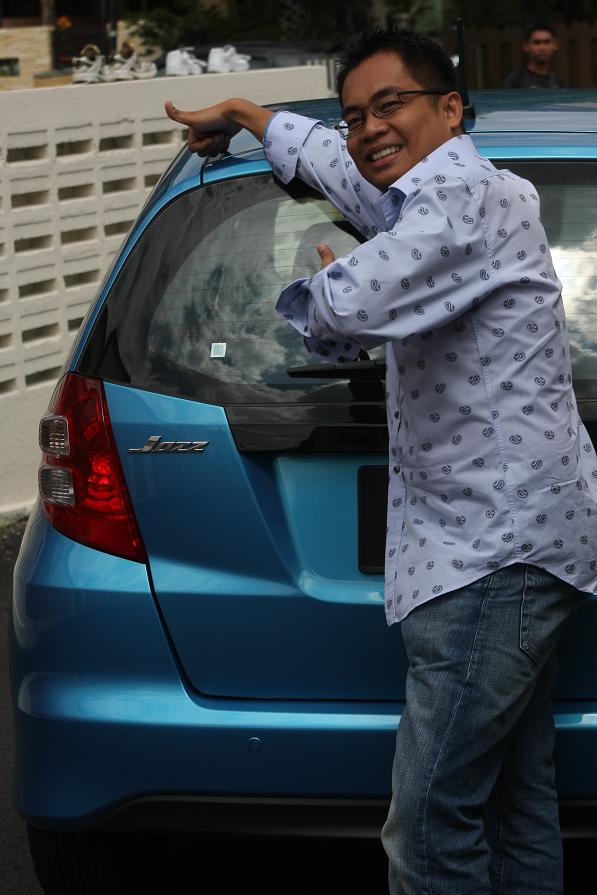 The Honda Jazz is a great car, and I am sure at least nine out of ten reading this piece would agree. Its technical competence as a product is beyond question. The first-generation Jazz, launched in 2001, was a lesson in product packaging for its rivals. Honda somehow managed to shoehorn acres of space into the Jazz's pint-sized frame. Throw in a strong yet frugal drivetrain, they arrived at a product which was a dream for most urban commuters.
When launched in Malaysia in 2003, the Jazz was initially offered with a 1,339cc iDSI engine mated to a CVT priced at a whopping RM92k. Honda hyped on the fact that this was a CBU from Japan, and batch after batch simply flew off the showroom floors. The CBUs were eventually sourced from Thailand, and came with 1.5-litre iDSI or VTEC engines, at about the same price.
Whichever version it was, the Jazz was always a strong seller. The charm it holds to the public is not unlike that of the Mini. For some reason, people love it. Last year, Honda brought the second generation Jazz to Malaysian shores. It proved to be as popular, garnering some very positive reviews – including from YS Khong of Autoworld. (read review here)
I don't disagree with any of them, but I do have one issue with the Jazz: its price. Quite simply, I find it difficult to justify the purchase of one when you have the mechanically identical, yet bigger, Honda City priced a good RM20k cheaper. It's like asking Proton to price the Gen.2 RM20k more expensive than the Waja. It does not seem to make sense.
At this stage, those who disagree with me would bring out the CBU vs CKD argument, and fair enough, the pricing of the Jazz has a lot to do with the lopsided tax scale for imported vehicles, but once again, the question is, how would you, as a consumer, justify the additional RM20k in the sticker price? Do you really care how the money you paid is split between Honda and the government? The burning question is, what more do you get from spending the extra money compared to those who opted for the City?
Now, we know that the Jazz and City sit on the same platform, run on the same drivetrain and share most of the mechanical bits. The difference between them now is styling and packaging, which means that it boils down to this: is the styling and packaging of the Jazz worth the extra RM20k compared to the City? I have yet to be convinced, but I don't make up the demography of buyers in this country.
The fact is that since launch, 11,470 units of the first generation Jazz found its way into customer homes, which is a figure not counting parallel import JDM spec Honda Fits. For the second generation Jazz, the order books currently stands at 719 units delivered as of March 2009. Recently, Honda Malaysia gathered five owners of the new Jazz at The Banquet, Bangsar Village II to record their testimonials of this car, of which a transcript of the session was made available to Autoworld.
Participants selected were En Mazlan bin Moin,  En Wan Aznir bin Wan Abhar (Ned), En Wan Hamdi, En Mohd Asroll bin Ahmad Rosly and Cik Norazni binti Zainuddin (Nora), all of whom fall under the young 25-40 year old age bracket working as professionals in various industries. Their reasons for selecting the Jazz varied, but all are genuinely happy about their cars.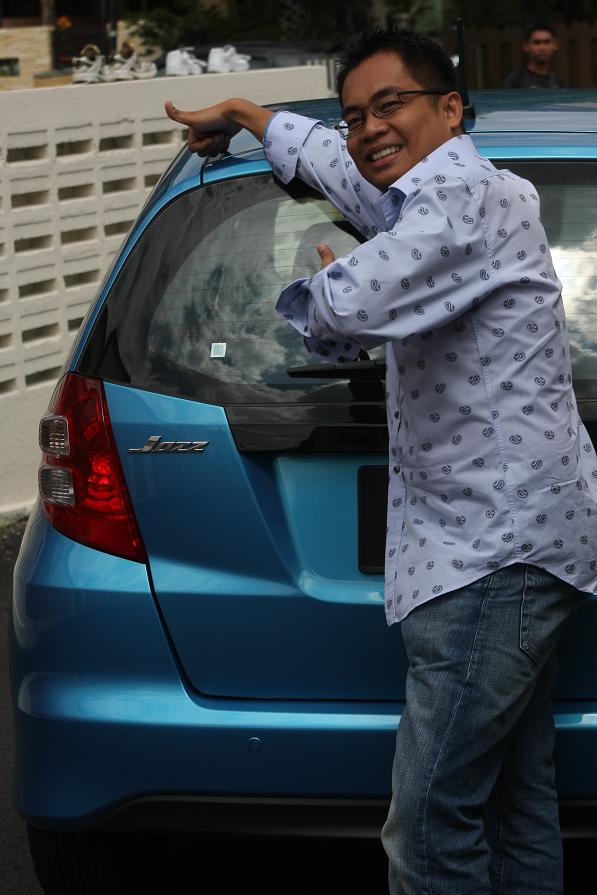 "I bought the All-New Jazz because of its aerodynamic design, it is fuel economical. Also the physical appearance, the design looks stylish and compact." – Mazlan bin Moin
Banker Wan Hamdi, 39, changed to the Jazz from the previous generation Honda City, citing the flexibility of the Ultra Seats as the reason for his switch. Manager Mazlan, 34, was attracted by the aerodynamic looks of the car, while Nora was upgrading from a Kancil. Twenty-seven-year-old IT Executive Mohd Asroll has been shopping around for one and a half years before settling for the Jazz, booking the car one week before launch.

 "Mine is white or nothing." – Wan Hamdi
Mohd Asroll, who was a first time buyer, also happened to have happy first generation Jazz customers in his circle of friends influencing his purchase, besides the tons of glowing reviews on the Internet from journalists overseas. The other 27-year-old of the bunch, Ned, likened the sporty looks of the car to that of Nike sports accessories.

"I booked the car 1 week before it was launch. I was extremely enthusiastic about the All-New Jazz." -Mohd Asroll bin Ahmad Rosly
On the question I posed earlier on how to justify the Jazz's value against the mechanically identical City, the answer was pretty much summed up by Nora, who categorically declared "I did not want the City as I was looking for something different that can represent myself, and that can represent who I am."

"I did not want the City as I was lookin for something different that can represent myself, and that can represent who I am." – Norazni binti Zainuddin (Nora)
When asked what he liked most about the Jazz, Ned remarked how it is suitable for all the activities of his active lifestyle, before adding, "People who buy the All-New Jazz is a bit more stylo, those who really Defy Convention." He then went on to describe how Jazz owners out there usually acknowledge each other's presence on the road by honking or waving hands.

"Girls will like to see us drive the car because, many girls have a soft spot for the All-New Jazz." – Wan Aznir bin Wan Abhar (Ned)
Indeed, Ned is full of compliments for his car, boasting how it is a hit among his lady friends, who all wanted to drive it simply because they wanted to be seen doing so. He also claimed, and I found this one hard to believe, that "the people in Penang actually gave way" whenever he signalled, which is in complete contrast to established behavioural patterns of Penang drivers.
Wan Hamdi, meanwhile, compares his Jazz to the Honda Civic he has at home, remarking how it is actually easier to get in and out of the Jazz compared to the Civic. He also finds it to be (I kid you not), extremely responsive, compared to his Civic, though it must be said that he did not specify which model or generation of the Civic is it that he has at home. Whether this is a superior performer to the Civic is open to debate. I won't divulge names, but several of the drivers interviewed claimed to have done speeds between 140 and 180kph on the highways no sweat.
During the interview, the five owners also agreed that they feel exclusive owning and driving the Jazz, being peppered by stares whenever they are out with the car. Honda Malaysia also added that this is the prevailing sentiment found in a random survey of Jazz buyers. Exclusiveness aside, they were also very happy about the practicality of the interior, which I must admit impresses me the most. In fact, I still find it regrettable that Honda did not continue to give the same level of practicality and user friendliness in the current generation City.
Mazlan shared a story of how he once drove home a TV bench and two-seater couch from IKEA, while Ned makes full use of the Ultra Seats' flexibility to fetch the working tools of his publication, or his set of musical instruments around. For Mohd Asroll, his car never ceases to impress people with its vast interior space and scores of cup holders.Mazlan's trip to IKEA proved fruitful
One of the most important benchmarks, or KPI (key performance index) in corporate speak, for car manufacturers definitely has to be customer satisfaction. Quite simply, a satisfied customer returns for more, and also brings in other new customers. For the most part, Honda owners are a satisfied lot, and many are fiercely loyal to the brand, thanks to years of hard work in brand building.
Another manufacturer probably wouldn't have gotten away with pricing a car like the Jazz at that level, CBU or not. Even Toyota's attempt at attacking the Jazz with the Yaris has yielded limited success. The Jazz remains one of the most intelligently designed and packaged products of its class. I still couldn't bring myself to justify the steep pricing, but many people have, and I know at least five of them are very happy to have done so.

Happy Bunch (L-R): Wan Hamdi, Mazlan, Lee Ping, Mohd Asroll, Ned and Nora