Oriental Holdings in J-V with Hyumal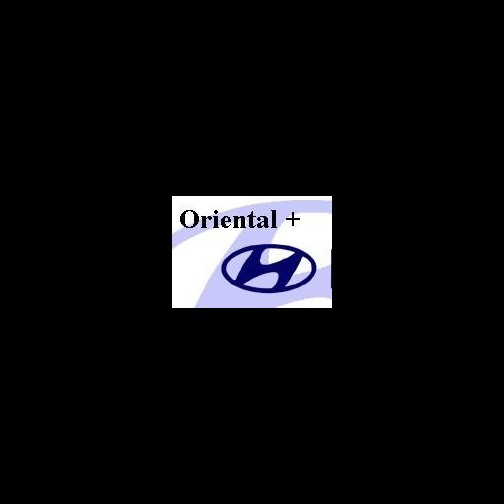 Oriental Holdings Bhd, which has been the importer and distributor of Honda vehicles for 33 years, is to enter into a joint-venture with the present Malaysian franchise holder for Hyundai vehicles, Hyumal Motor Sdn Bhd. The new joint-venture company, to be known as Oriental-Hyundai Motor Sdn Bhd, will have Oriental as the majority shareholder with a 60% stake while Hyumal will hold the remaining 40%. The new company will assemble and distribute Hyundai vehicles assembled locally.
The move suggests insecurity on Oriental's part with regard to its continued status as a distributor and retailer of Honda vehicles through its Kah Motors network. In mid-2000, Oriental Holdings' relationship with Honda changed as a result of a new joint-venture in which DRB-HICOM came into the picture and Oriental's equity was only 15% in the new company known as DRB-Oriental-Honda Bhd. Although no indication was given about the role of Kah Motors in future, it was announced that Oriental's assembly plant, Oriental Assemblers (OA), in Johor would not necessarily continue to assemble Honda vehicles and would be converted into a components factory.
While OA still has business from Mercedes-Benz and Peugeot, it is clear that its 3,000-unit monthly capacity is more than what is needed for those two European makes and in order to utilise the excess capacity when Honda assembly ceases, it needs another brand. This is where Hyundai comes in and the new j-v deal with Hyumal includes assembly of Hyundai vehicles at OA. There is also the possibility of related components being manufactured locally and if agreed by both parties, exported to other markets.
This will be the first instance of a Korean automaker establishing local assembly of its passenger car products in an ASEAN country although Kia had earlier attempted to do so in Indonesia through the aborted Timor project (which may be revived). It is likely that the move is in preparation for AFTA so as to allow Hyundais assembled in Malaysia to be exported to other ASEAN markets with no tariff penalties. Under the AFTA provision, only vehicles with a minimum of 40% content sourced from an ASEAN country are entitled to the duty-free import benefit and if Hyundai does not assemble in ASEAN, its products would not be competitively priced after 2005.
The move to assemble Hyundai vehicles locally is not a new one. In 1992, when Hyundai first began selling its vehicles here, there was an intention to assemble the Sonata at the Tan Chong assembly plant in Segambut, Kuala Lumpur. However, various issues were not resolved and the project did not proceed.
Apart from the future cessation of Honda assembly at OA, Oriental would also be concerned about the future of its Kah Motors network as Honda retail outlets. While there has been no discussion on the matter, it is not out of the question for Kah Motors' position to be diminished in 2005 when the market opens up. This is because the Proton sales volume of EON (owned by DRB-HICOM) is certain to drop significantly and its present network would be far too large. In such a situation, DRB-HICOM may well ask for some of its EON branches to be turned into Honda retail outlets. With only 15% equity in the j-v, Oriental may not have sufficient clout to argue against such a move, hence the latest development to get another brand to market.
As to the status of the DRB-Oriental-Honda venture, a source at DRB-HICOM told AUTOWORLD.COM.MY that the study concerning the location of the factory has not concluded yet. DRB-HICOM is believed to be urging Honda to consider the AMM plant in Pekan, Pahang, which used to assembled the Proton Tiara, Citroen ZX/Xantia and continues to assemble Proton Satrias. However, Honda, which has a 49% equity in the joint-venture company, is said to be looking at a broad range of factors and has not come to any decision yet. During the press conference last year, it was announced that if an existing plant was taken over, assembly of Honda vehicles under the new company could commence in 2001. However, if a new factory had to be built, then it could take as long as two years before production started.