All-new second-generation F48 BMW X1 makes global debut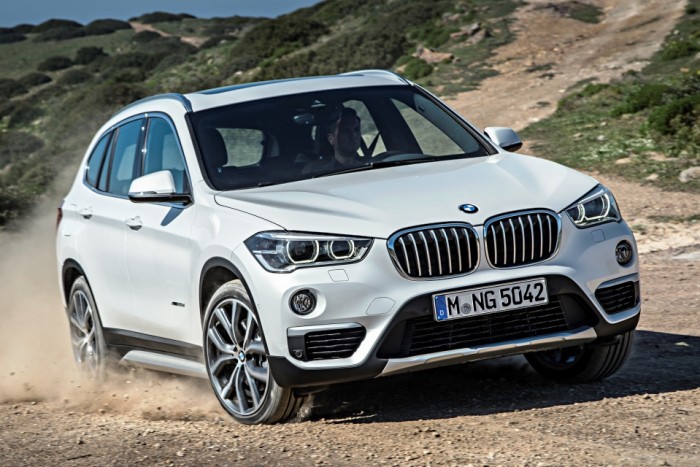 Following recent launches of the 2 Series Active Tourer and Gran Tourer models, BMW's new transverse-engine UKL platform continues its proliferation into the brand's core line-up with the all-new second-generation X1 that makes its global debut three months ahead of its first scheduled public appearance at the Frankfurt Motor Show later this year.
Succeeding a predecessor which sold over 730,000 units worldwide, the new X1, codenamed F48, sports seemingly evolutionary sheet metal from the original even if the mechanical make-up has been drastically altered. Dramatically oversized kidney grilles and waist-level front fog lamps are but two familiar design cues from the outgoing model, endowing the new one with a sense of familiarity.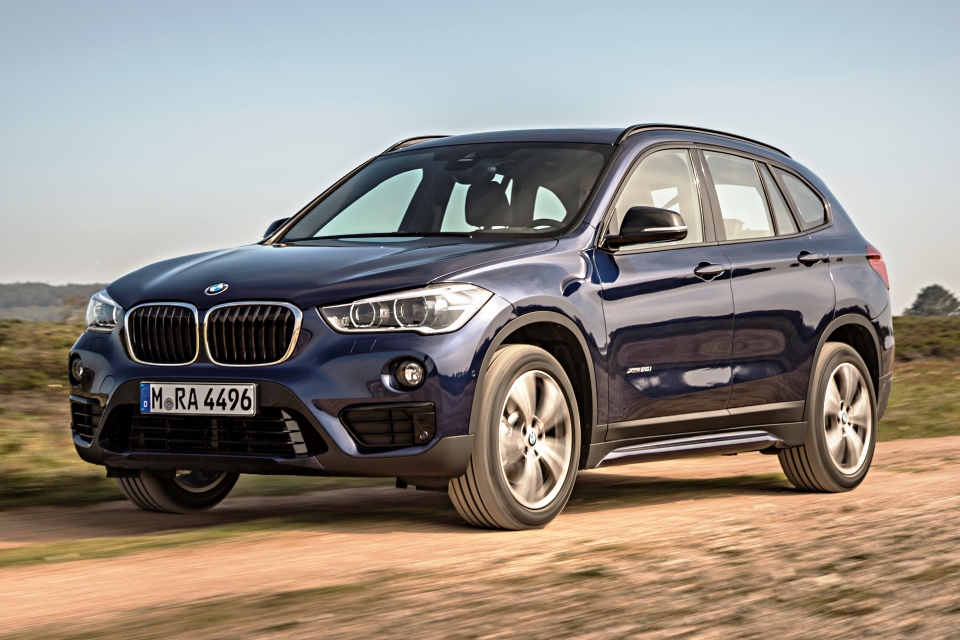 Dimensionally, the new F48 model has grown in height compared to its E84 predecessor (+53mm), which BMW claims to have helped increase the spaciousness of the interior, in which occupants now sit higher above the road than before (+36mm at the front, +64mm at the rear).
As seen in the 2 Series Active and Gran Tourer models, BMW's much-delayed adoption of transverse engine-packaging gives significantly more room to work with in packaging the X1's interior. Rear passengers get an additional 37mm of leg room; cars fitted with the optional adjustable rear seats can have as much as 66mm of additional leg room over the previous model. Meanwhile, 40:20:40 split-folding rear seat backs characteristic of BMW X models allow expansion of cargo room to as much as 1,550 litres.
Because the engine's east-west orientation, the new X1 will not have the option of a six-cylinder powertrain. At launch, the line-up starts with a range of turbocharged 2.0-litre four-cylinder petrol and diesel engines with outputs ranging from 150hp to 231hp. By November, the portfolio will be widened to include 1.5-litre three-cylinder engines producing 116hp in the oil-burning X1 sDrive16d and 136hp in the petrol-powered sDrive18i.
As before, buyers have the option of choosing between the superior traction of all-wheel drive, models of which are denoted by xDrive nomenclature, and greater fuel economy of two-wheel drive, models of which are identified by their sDrive monikers. Once again, as a result of its transverse engine installation, sDrive variants of the new X1 are front- rather than rear-wheel driven like its predecessor.
The xDrive system of the new BMW X1 consists of a single-speed bevel gear in the front-axle drive unit (a power take-off), and a rear-axle drive unit with an electro-hydraulically controlled hang-on multi-plate clutch. A two-piece drive shaft connects the two drive units. The system operates in FWD by default, but is able to route all available power to the rear if needed and in a manner which BMW claims to be unnoticeable to the driver.
All engines powering the X1 hail from BMW's new modular engine family designed for both longitudinal and transverse installation. Petrol side of the family starts at 192hp/280Nm in the sDrive20i and xDrive20i variants going up to 231hp/350Nm for the AWD-only xDrive25i model. Diesel power, meanwhile, consist of the 150hp sDrive18d, 190hp xDrive20d, and 231hp xDrive25d. Engines of the 18d and 20d models feature variable geometry turbos, whilst the 25d gets multi-stage turbocharging that enable it to sustain boost well into its higher revs.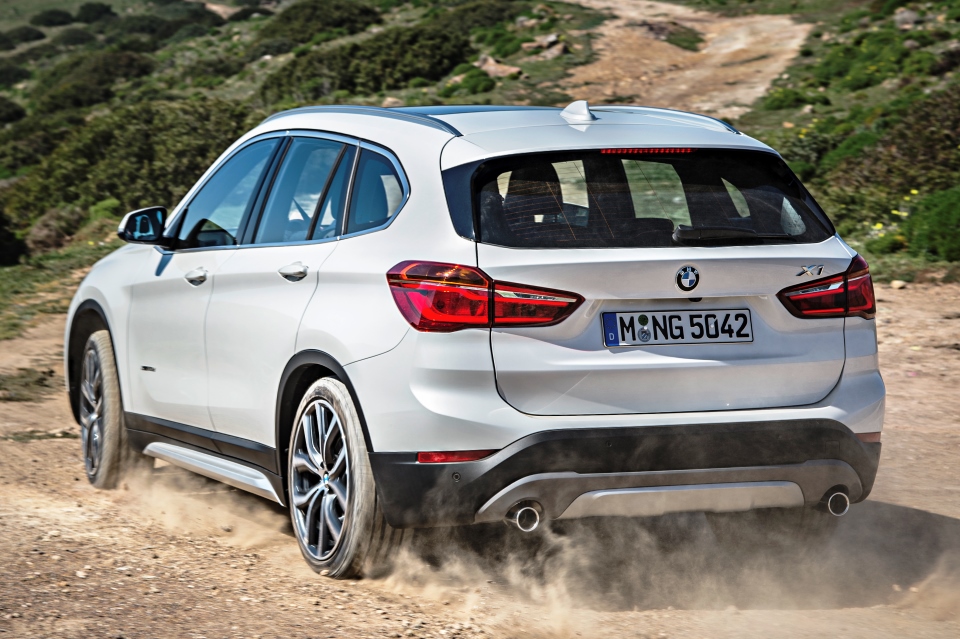 Except for the sDrive18d model, all variants of the new X1 come standard with a newly-developed 8-speed automatic transmission which, we should clarify, is a different unit from the much-acclaimed ZF 8HP unit used in BMW models with longitudinal engine configuration. The sDrive18d comes standard with a 6-speed manual transmission, with the automatic offered as an option. The upcoming three-cylinder variants will both have a choice between 6-speed manual and 6-speed automatic transmissions.
The fully-revised chassis of the new X1 now comprises of MacPherson struts up front and multi-links at the rear. Usage of aluminium and high-strength is prominent in construction of the suspension system to minimize weight without sacrificing axle rigidity, enabling sharper turn in. Speed-sensitive steering assist is standard, but optional chassis enhancements include variable sports steering, M Sport suspension, and electronic dampers.
To be produced at BMW's Regensburg plant, market launch of the all-new X1 is scheduled for October 2015.