New ETCM Mega 3S opens in Johor Jaya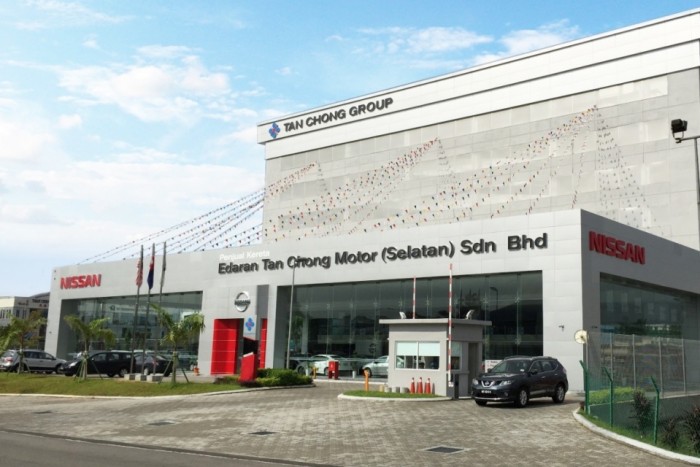 Edaran Tan Chong Motor Sdn Bhd (ETCM) officially opens its biggest 3S (sales, service, and spare parts) centre in the country at Johor Jaya. Built at a cost of approximately RM25.5 million, the new Mega 3S Centre houses a showroom, MUV certified pre-owned vehicles, Hire Purchase and Insurance Division, Vehicle Distribution Centre, and Service Centre.
Occupying a 2.15-acre land with a total built-up area of 256,000 square feet, the six-storey facility has over 400 parking bays, space for up to 30 vehicles in its showroom, and 36 service bays giving it a daily capacity to service 150 cars. Its customer lounge offers Wi-Fi connectivity and a special Kid's Corner is also set up to keep the children busy.
Speaking at the outlet's opening ceremony yesterday, ETCM Executive Director Dato' Dr Ang Bon Beng said, "What makes our Johor Jaya 3S Centre special isn't just its sheer size, but its 'Tan Chong City' concept. This Mega 3S Centre offers customers the opportunity to test drive and purchase new Nissan models, trade-in old vehicles, get them serviced, as well as obtain spare parts for their vehicles."
"ETCM targets to have more 3S Centres throughout Malaysia, and we have solid plans to expand our networks across the nation. With the support of our customers, ETCM will continue to grow from strength to strength in bringing to you more exciting products and stronger after-sales service in the future," added Dato' Dr Ang.
To date, ETCM has a network of 100 Nissan showrooms including dealers and 60 Tan Chong Express Auto Service (TCEAS) workshops throughout the nation. The company targets to have 20 3S Centres throughout Malaysia by end of 2015.