Largest VW Dealer Facility in Malaysia to open by November 2015
Puchong, 21 May 2015 – Volkswagen buyers and owners living in the Subang Jaya, Puchong and Putra Heights area will soon be able to enjoy browsing to buy and to service their Volkswagen cars at Malaysia's largest Volkswagen Dealership. The ground-breaking ceremony to mark the start of construction at the proposed site was performed jointly today by Mr. Eric Khoo, General Manager of Swire Motors SEA and Mr. Armin Keller, Managing Director of Volkswagen Malaysia.
The Puchong North facility is situated on the part of the LDP that connects Subang Jaya and Puchong, very near the access road to Putra Heights. Swire Motors SEA is part of the Swire Group which has several mega investments in Taiwan, including a Volkswagen dealership network. This commitment to set up the Puchong North VW facility is the Swire Group's first key investment in the automotive industry here.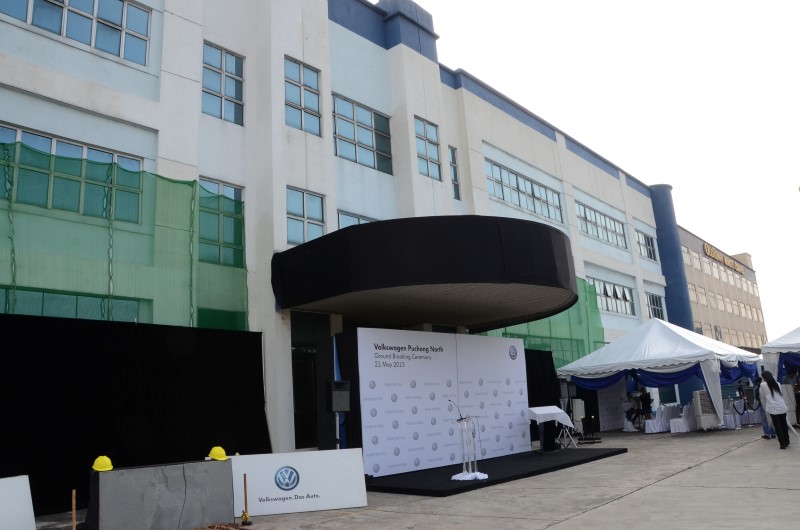 At the ceremony, Mr. Armin Keller said, "We are very happy to have Swire Group find this investment prospect in Malaysia through Volkswagen. This will help the local market in many ways – from job opportunity for locals to expanding the automotive industry here. Volkswagen Malaysia is excited about the opportunities of growth this partnership offers."
Speaking at the ceremony Mr. Eric Khoo shared "Swire Group's close partnership with Volkswagen started in Taiwan and we are happy to be extending this business relationship to Malaysia. We find this market an attractive one as it is constantly growing therefore it seemed natural to embark on our automotive venture here through this iconic German brand." Mr. Khoo also stated that once the facility is fully operational, it will provide employment for approximately 100 Malaysians.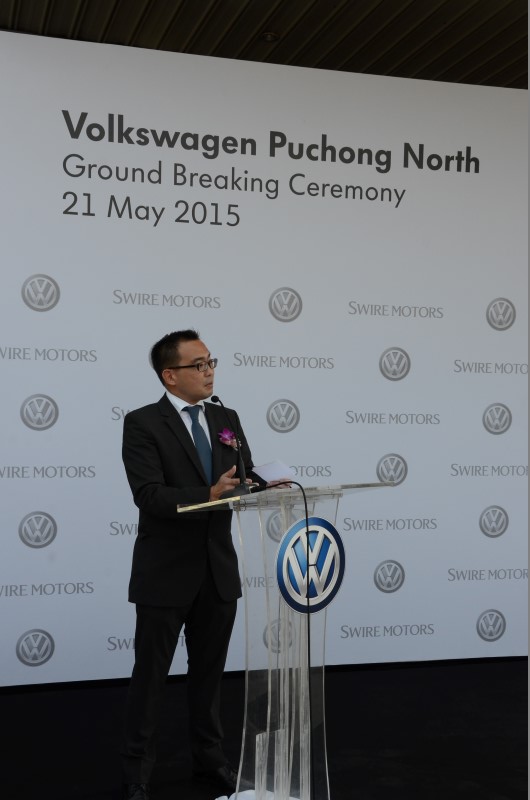 He further elaborated "Our promise for the Volkswagen Puchong North dealership is that we will present an exceptional experience to each and every one of our customers and ensure they receive the best service standards of Swire Group and Volkswagen. "
The 4S showroom will display up to 16 different models while the After-sales section will have 25 service work bays to serve the southern region of Klang Valley.
The Technical Service Centre will boast the most comprehensive After-sales machinery and a full team of Volkswagen certified master technicians to handle all kinds of jobs from quick services to major engine overhauls.
The body and paint workshop will be furnished with the latest equipment and have highly skilled technicians to operate them to ensure customers have a one stop solution for their After-sales requirements.