COMOS sets up charging stations ahead of scheduled roll-out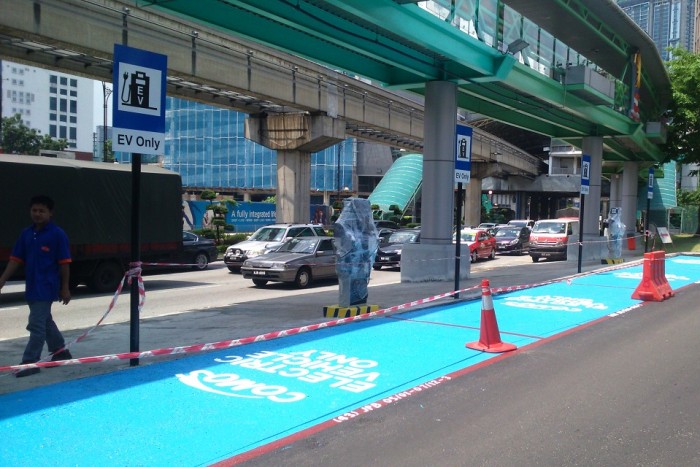 The upcoming electric vehicle (EV) car sharing scheme operated CMS Consortium Sdn Bhd, COMOS in short, is on track for its scheduled roll-out due to take place ten days from now. The first such programme of its kind in our region, the COMOS scheme enables its users to rent from a fleet of electric vehicles at hourly rates.
In collaboration with Prasana Malaysia Bhd, service provider of the Klang Valley's LRT and bus network, the first phase of charging stations are being set up in the vicinity of selected LRT and Monorail stations. In this setup, the COMOS EVs double up as a feeder service for regular commuters of the LRT and monorail.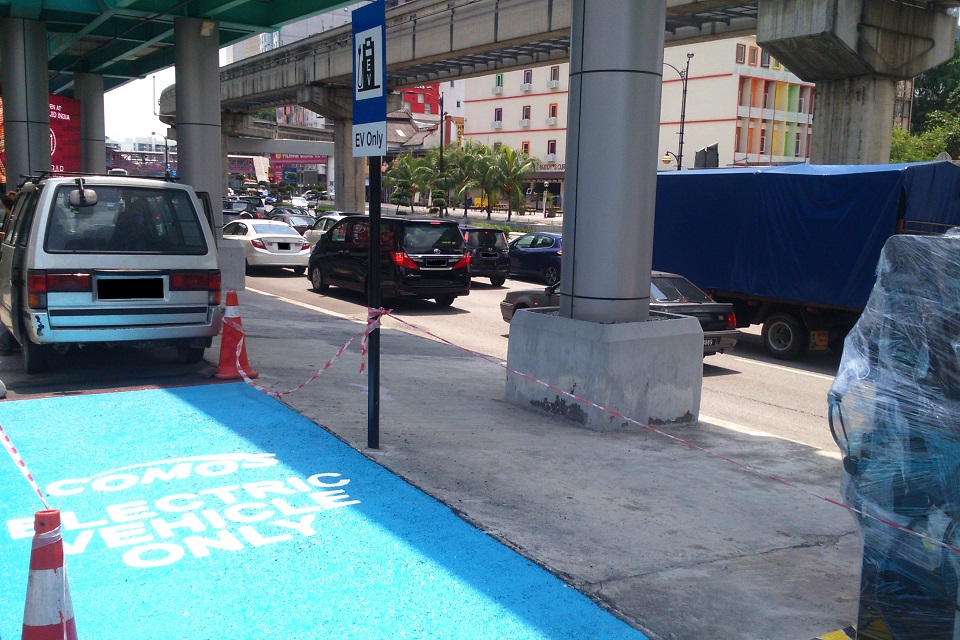 From the initial pilot phase, COMOS plans to eventually expand its fleet and extend its coverage to other urban centres around Malaysia. Users can pick up and return vehicles at any of the designated charging stations. Rental is charged based on usage time; the clock ticks from the moment the vehicle is unplugged from the charging station to the moment it's plugged in again.
Setting up of the first clusters of charging stations for the pilot phase is already well underway; we've spotted one of them in the vicinity of our office neighbourhood in Medan Tuanku. Other stations include UTM KL campus, Jalan Munshi Abdullah, Lorong P. Ramlee, Universiti Malaya, and LRT stations of Bangsar, Universiti, and Asia Jaya. Pilot phase of the programme will start on 16 May 2015.