Perodua launches 'GearUp' original accessories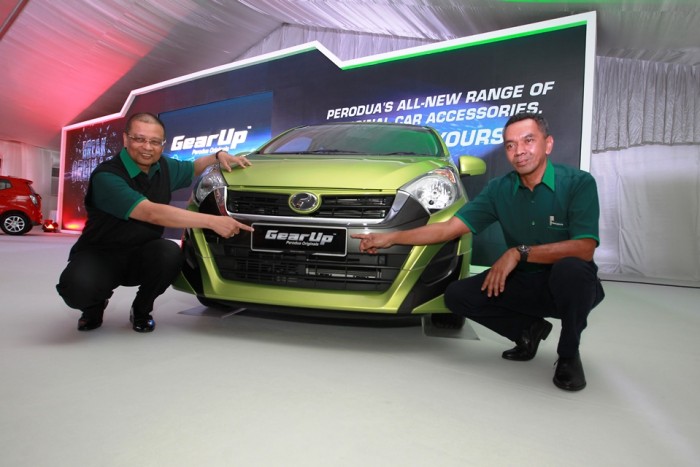 Aesthetic accessories – say, a front lip here and a spoiler there – are exceptionally popular aftermarket upgrades among Malaysian motorists. The three mainstream Japanese brands – namely Toyota, Honda, and Nissan – have been successfully capitalizing on this interest by offering their customers a range of various dealer-fitted accessories as cost options. Sales execs have been known to use offer these accessories either free or heavily discounted as bargaining chips to entice customers as well.
From the sheer volume of its vehicles on the road as well as the number of out that total wearing all sorts of lips and spoilers on their bodywork, the business case for original Perodua accessories is a solid one and one that has come to fruition in the form of the company's in-house-branded 'GearUp' range of accessories, launched this week for the Axia, and soon to come for the Myvi.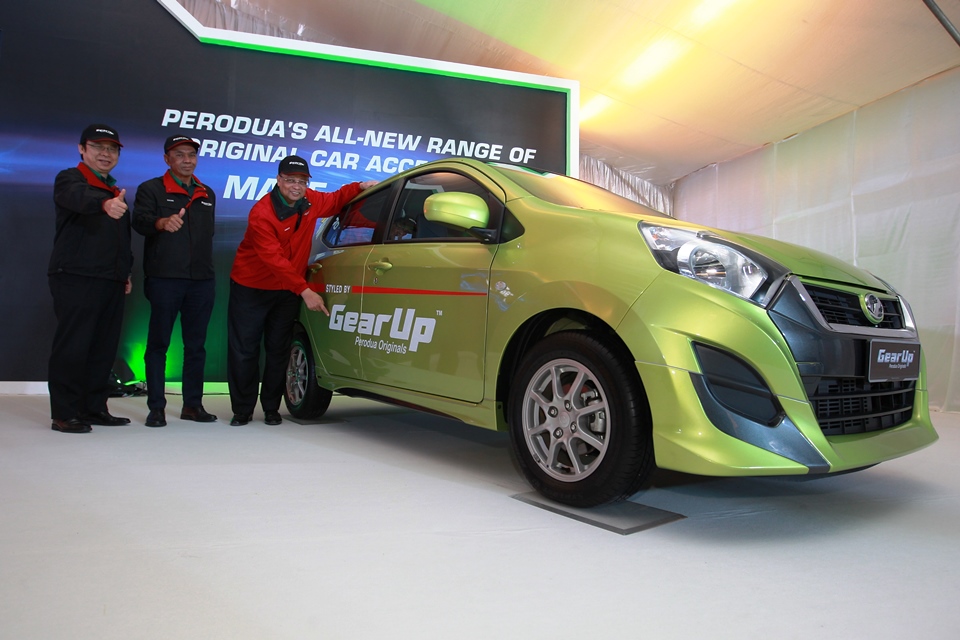 Offering both interior and exterior cosmetic enhancements, 'GearUp' accessory packages are available at all Perodua sales and service centres nationwide beginning today. Pricing starts from RM260 all the way to RM3,600, but special introductory prices are available from now till 31 Aug this year.
Perodua President & CEO Datuk Aminar Rashid Salleh highlighted that customers can bundle the cost of the accessories packages into the hire-purchase scheme of their vehicle with minimal net effect on monthly repayments. He also noted that all 'GearUp' accessories are covered by warranty protection.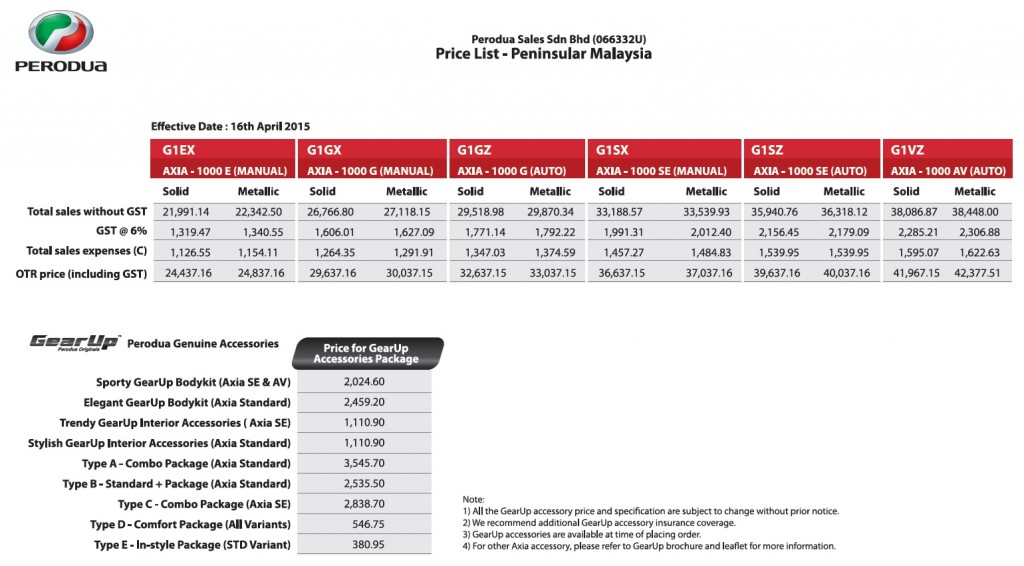 In latest updates of its sales figures, Perodua revealed that the Axia has accumulated a total of 100,000 bookings in the period between 15 Aug 2014 and 13 Apr 2015. Since its launch in September last year until 31 Mar this year, Perodua has delivered 60,000 units of the Axia.
Pictures: Official Perodua release.