Volkswagen reaffirms commitment to improved after sales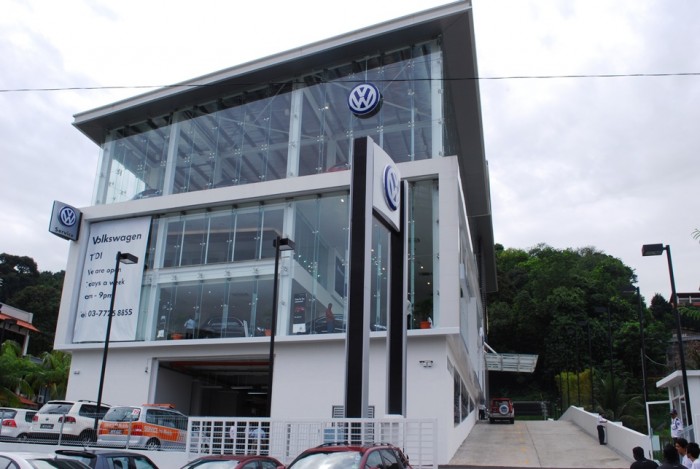 Volkswagen Malaysia has reaffirmed its promise to bring about improved after sales experience to its customers with the opening of a new Volkswagen Technical Service Centre, a first of its kind facility for the brand in Malaysia employing employing state-of-the-art diagnostics equipment and a team of trained mechanics operating under the expert guidance of Volkswagen-certified Master Engineers.
Operating in the premises of Cergaz Autohaus along Jalan Sungai Penchala in Taman Tun Dr Ismail, the centre is equipped to deal with repairs and after-sales service for all non-commercial Volkswagen vehicles, regardless of age or model.
Featuring 10 work bays and additional space for 20 more vehicles, the new Volkswagen Technical Service Centre has an estimated service capacity of 7,000 vehicles a year. Manned by a team of 17 full-time staff, the Centre targets a turnaround time of 24 hours for vehicles coming through its doors. The centre will also incorporate a 24/7 towing service in cases of vehicle breakdown, in addition to handling regular scheduled appointments.
Overall capacity at Volkswagen service centres has been increased with the creation of 44 additional work bays across the country. A total of 97 new technicians have been trained since December 2014, and a further 78 service staff have been hired. Together, these enhancements have led to a significant reduction in waiting times for service appointments, from 10 days down to an average of only 2 days.
In addition, concierge services are being implemented at 10 after-sales service centres across the country. In each of these centres, customers bringing their vehicles in for servicing will be attended to by trained and dedicated staff serving as their first point of contact to deliver an enhanced experience. Furthermore, it was announced that the capabilities of the Volkswagen Mobility Guarantee Programme had been enhanced with an additional 200 cars.