Honda On Track to Achieve 2015 target; CKD models drop price after GST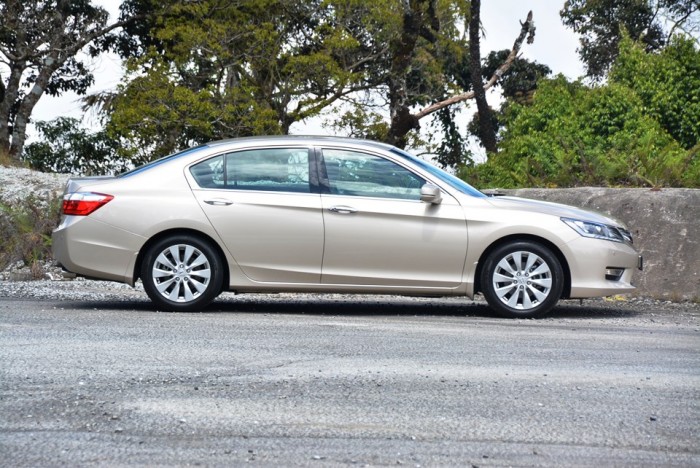 Honda Malaysia Sdn Bhd recorded its highest ever monthly sale with over 9,000 vehicles sold in March, bringing total sales of the first quarter of 2015 to 21,563 units, up 38 percent from the corresponding period of last year. The figure keeps Honda on track to achieve its targeted 2015 sales volume of 85,000 units.
To date, Honda has launched added the all-new HR-V to its range of models whilst also refreshing the popular CR-V with a mid-life facelift. Both these new models along with the City, Jazz, Civic, and Accord all lead their respective market segments in the months of January and February 2015, helping Honda to maintain its position as the leading non-national vehicle brand in the country.
Demand for the HR-V, in particular, has been overwhelmingly strong, with 10,000 bookings received to date and the Pegoh Plant in Malacca having to ramp up output in order to shorten the vehicle's waiting period.
Having built a formidable range of models, Honda plans to focus efforts in 2015 to strengthen its dealership network. This year will showrooms across the nation, new and existing, beginning to adopt the brand's new corporate identity. East Malaysia, in particular, has been identified as a new focus area with plans in place to set up a regional office, training facilities, distribution centre, and parts warehouse.
It was also announced upon implementation of the six percent Goods and Services Tax (GST) to replace the existing ten percent Sales and Services Tax (SST) effective 1 April 2015, locally-assembled Honda models will enjoy slight reduction in prices between RM500 and RM2,500. Only the fully-imported Honda Odyssey will see its price increase, between RM500 and RM1,000 depending on variant.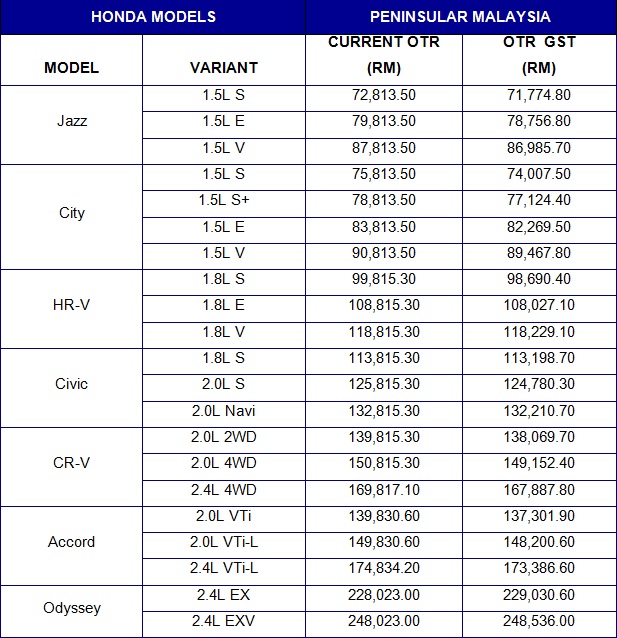 Explaining the impact of GST on Honda's business, Managing Director and Chief Executive Officer of Honda Malaysia Mr Yoichiro Ueno said that, "In the automotive industry, the difference in the car prices is not as straightforward as 10 percent minus six percent as there are many factors involved. The main difference in the tax calculation is the difference in the taxable base for SST and GST. For example, the SST was based on the distributors value of the car and is then charged 10 percent tax excluding dealer margins, transportation cost, handling fee, accessories and other miscellaneous distribution cost while GST is charged based on the final selling price of the car on the road."
He further explained that, "The price of our spare parts will also be reduced by an average of 3.7 percent across all models. GST will be added to the labour charge. However, due to the reduction of the spare parts price, we estimate that the total maintenance cost will be reduced by two to four percent depending on the model."