Perodua opens new 'hybrid' 3S dealership in Rawang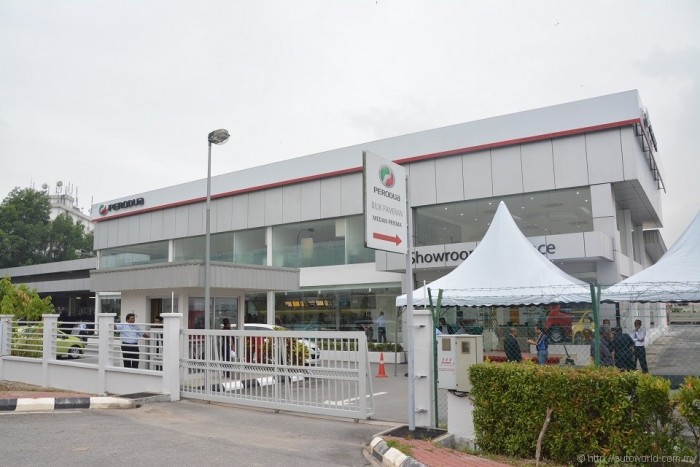 Perodua has officiated the first 'hybrid' 3S (sales, service, spare parts) centre of its network at the heart of Rawang's commercial district. To regular customers, the outlet appears no different from any regular Perodua 3S centres spread throughout the country, but its operating concept is unique within Perodua's network.
In this particular outlet, Perodua operates the servicing and spare parts aspect of the business but leaves job of operating the sales showroom to Medan Prisma Sdn Bhd, one of Perodua's earliest dealers since the company's inception in 1994. The construction and furnishing outlet cost Perodua and Medan Prisma RM1.2 million and RM7 million respectively.
"This hybrid 3S centre is the first of its kind for Perodua as we further strengthen our relationship with our business partner, which has been with us since 1994," Perodua President and CEO, Datuk Aminar Rashid Salleh said during the outlet's official opening.
Spanning a land area of 52,525 sq ft, the 3S centre has 51 personnel in its employment – 21 in sales, 30 in service. The centre has been in operation since October last year and has a servicing capacity of 25 bays. Including this new outlet, Perodua is currently represented by 182 sales and 176 services outlets nationwide, out of which about 70% are sales and service dealers.
At the event press conference, Aminar also revealed that Perodua's newly launched Axia hatchback has accumulated an impressive 62,000 orders, with 26,000 units already delivered to customers.