Plug-in hybrid BMW models in the pipeline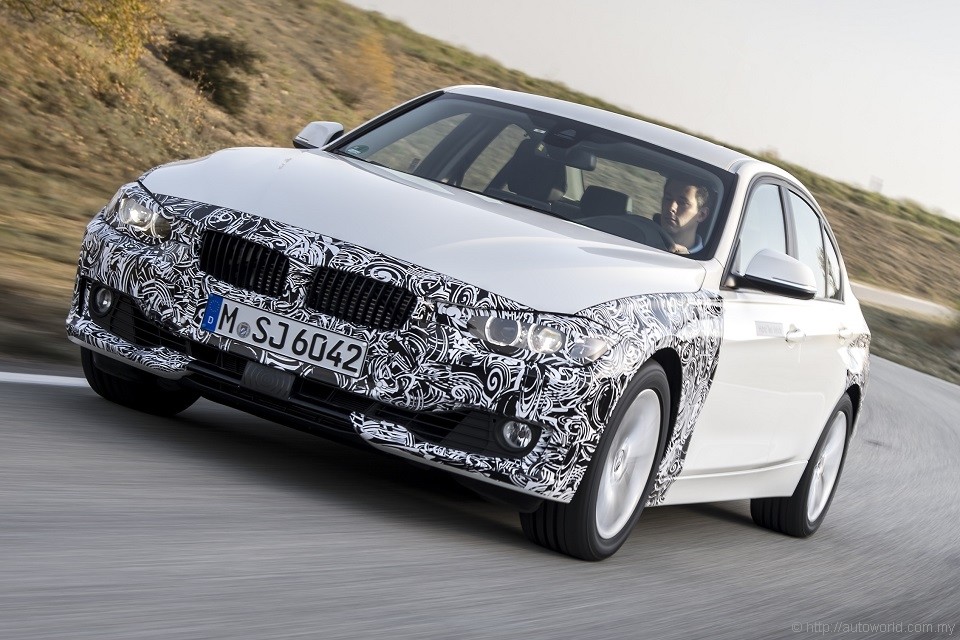 Vehicles produced by BMW's i division on their own are likely to be niche models at best, but relevance of cars such as the i3 and i8 will in fact encompass a much bigger picture. In Miramas, France, BMW is planning to unveil a new plug-in hybrid prototype based on the current F30 3 Series featuring powertrain technologies borrowed from the i3 and i8.
Hardware transplanted from the i division into the prototype include the electric motor, power electronics, and lithium-ion battery, including the battery management system and the high-efficiency direct cooling system. Partnered with the system is BMW's 2.0-litre N20 four-cylinder twin-scroll turbo petrol engine. This entire power unit is sufficiently flexible that it can be rapidly deployed across BMW's model range.
BMW's selection of the N20 engine as the basis of this hybrid powertrain is an interesting development. This writer recalls a conversation where a BMW executive mentioned that combining the already economical 2.0-litre petrol engine with a hybrid powertrain does not yield worthwhile fuel economy gains to justify the additional complexity to the set up, explaining why BMW's ActiveHybrid models had used the ridiculously powerful 3.0-litre N55 engine instead. Plug-in hybrids are a different ball game altogether, however – the ability to recharge their batteries via external electricity supply mean that substantial reductions in fuel consumption are possible.
All important technologies and components of BMW's eDrive electric drive systems are developed in-house, and from next year they will all be built at the BMW plant in Dingolfing. This programme is set to create over 200 new jobs around electro-mobility within the said plant, which is set to be upgraded with investments worth tens of millions of Euros over the next five years.
Moving forward, BMW plans to be building a wide range of electric drive components in the future; much like its combustion engines, there will be extensive sharing of components between the eDrive modules of various models. Just as the 328i and 528i of today share the same engine, we can look forward to seeing the i8 and X5 eDrive, for example, share common battery modules. In fact, new production lines will be designed for a flexible production mix, allowing battery packs for a number of different future models to be build on the same lines.
Pictures: Official BMW release & Autoworld archive.