Nissan Serena S-Hybrid CKD launched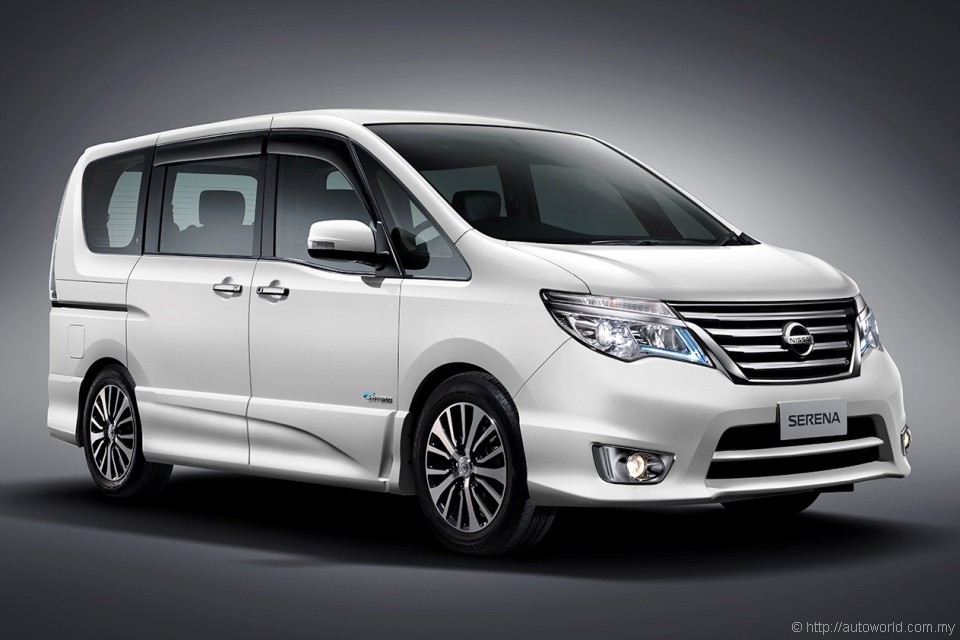 Edaran Tan Chong Motor (ETCM) today launched a new facelifted Nissan Serena S-Hybrid, a locally-assembled model that replaces its fully imported predecessor launched only last year.
Sporting a revised appearance that sees it take on a familial resemblance with the bigger Elgrand, the new Serena S-Hybrid is immediately recognizable from the front with its redesigned three-dimensional chrome-plated front grille, LED headlamps and position headlamps, plus revised bonnet and front fenders. New LED combination tail lamps, side mouldings, and 16-inch alloy wheels complete the exterior rework.
Retaining its original powertrain configuration, the new Serena S-Hybrid draws motion from Nissan's familiar 2.0-litre MR20 four-cylinder powertrain, albeit enhanced with direct injection technology. Mated with Nissan's X-Tronic CVT, the engine delivers 145hp of power, with a maximum torque of 210Nm at 4,400rpm. In the Japanese JC08 cycle, the Serena S-Hybrid has a rated fuel consumption of 15.2 km/l.
As before, the MPV's S-Hybrid moniker describes its Eco electric motor that serves as an auxiliary power source to provide engine assistance and power regeneration, with an additional battery unit for extra storage capacity. The system also incorporates auto stop/start technology to minimize consumption in stop-go traffic.
Indeed, the Serena S-Hybrid's low rated fuel consumption qualifies it as an energy efficient vehicle (EEV) under the current national automotive policy, and through that qualification, ETCM was able to secure full duty exemption for the model until 31 Dec 2016.
Prices of the new Serena S-Hybrid starts at RM138,800 with insurance for the Highway Star model. Buyers are offered a range of accessories such as a 6.5″ multimedia navigation system, roof-mounted LCD panel, leather seats, roof spoiler, door visor, and a selection of window films as cost options. The whole range of items are fitted as standard in the higher grade Premium Highway Star variant priced at RM149,500.
In conjunction with the new Serena S-Hybrid's launch, ETCM is offering free 3-year maintenance service as well as the chance to win a 3 Day/2 Night Legoland Malaysia holiday, inclusive of accommodation and access to the Legoland Theme Park and Water Park for customers who register before 31 December 2014.
We had just returned from a lengthy day trip to Malacca putting the new Serena S-Hybrid to the test, so watch this space for a more detailed review later this week.
Pictures: Official Nissan release.