Mercedes-Benz S 400 L Hybrid receives full duty exemption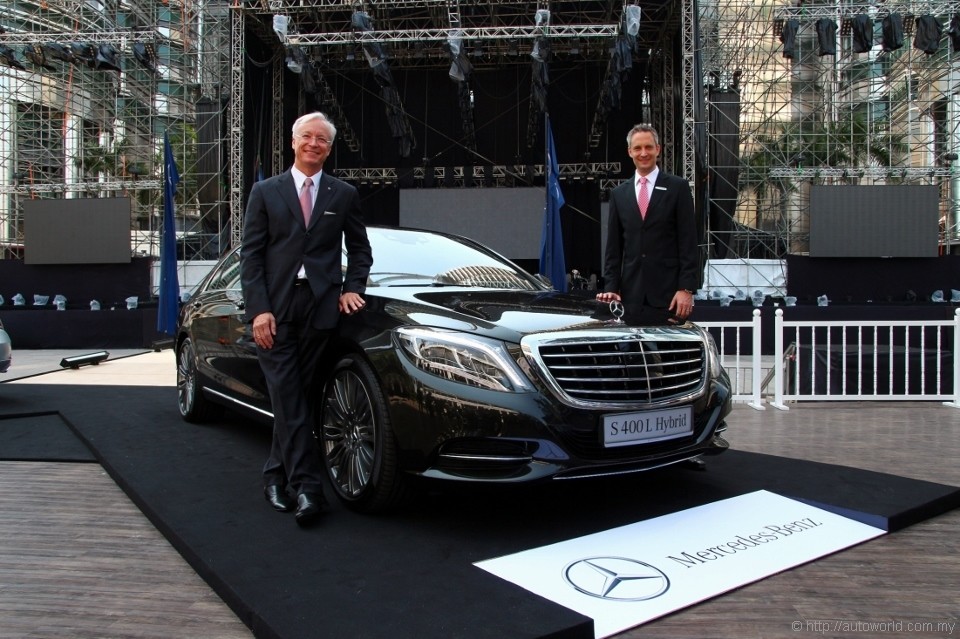 When we talk about energy efficient vehicles, a Mercedes-Benz is probably not the first car that comes to mind, yet the all-new W222 S-Class has made history by being one of the earliest beneficiaries of the new National Automotive Policy's Energy Efficient Vehicle (EEV) incentive scheme with the S 400 L Hybrid receiving full duty exemptions.
Assembling hybrid-powered vehicles require greater care and precision than vehicles with conventional engines, and Mercedes-Benz Malaysia spent RM15 million to ensure that the DRB-Hicom plant in Pekan, Pahang, is up to the ask of putting this highly-sophisticated vehicle together.
"We have worked hard to bring the S-Class as a hybrid vehicle to the Malaysian market. Having invested a considerable amount in preparing our assembly line and manpower at our Pekan Plant. This marks another great achievement and certainly a milestone for Mercedes-Benz Malaysia." said Mercedes-Benz Malaysia President and CEO, Roland Folger.
Launched locally in March 2014, the all-new W222 S-Class is offered to Malaysians in three guises. In addition to the locally-assembled S 400 L Hybrid, other options are the S 500 L and S 63 AMG, both fully imported. Mercedes-Benz Malaysia had earlier announced an estimated price of around RM900,000 for the S 400 L Hybrid, but thanks to duty exemptions, it can be yours for just RM587,888 without insurance.
The S 400 L Hybrid is powered by a 3.5-litre high-compression direct-injected V6 producing outputs of 302hp and 370Nm. Its electric motor throws in an additional 20hp, with drive routed astern via the 7-speed 7G-Tronic automatic transmission. Fuel consumption in the combined cycle is rated at 6.3 – 6.8 l/100km with carbon dioxide emissions between 147 and 159 g/km depending on factors such as wheel/tyre combo and vehicle features.
Picture: Official Mercedes-Benz release.