Ford Transit CKD announced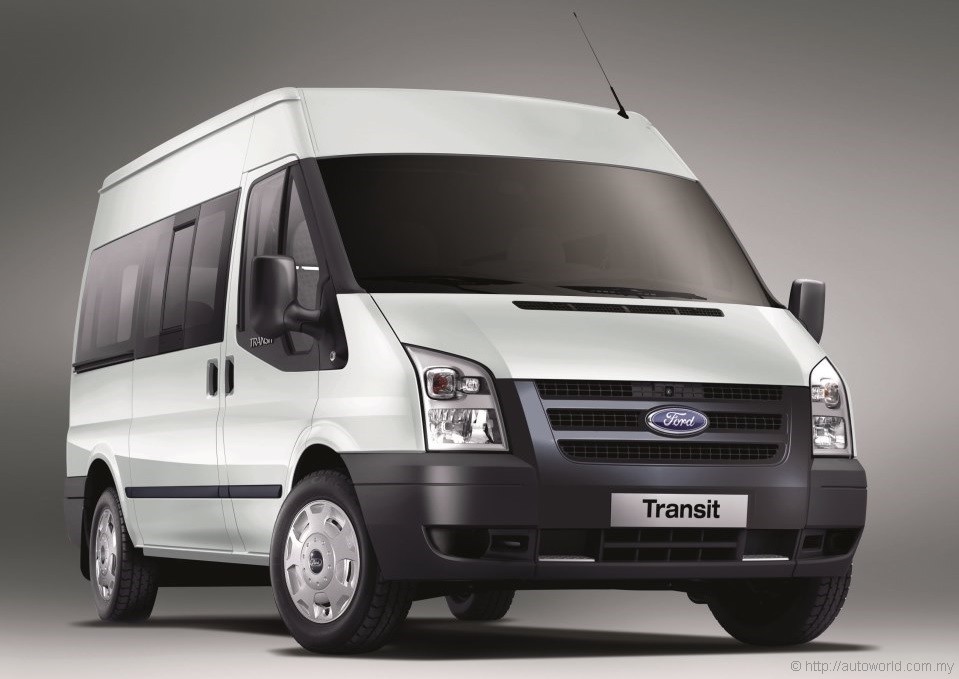 Ford's remarkable sales growth over the last few years have been well documented, and the brand is continuing to scale new heights this year with a 75% increase in total sales volume and almost double the market share of 2012. Such growth means that local assembly is inevitable, and we have been anticipating such a development for a while now.
We've actually had locally-assembled Fords in Malaysia before, but the last one rolled out in 2008 before Ford Malaysia officially ceased operations and Ford distributorship awarded to Sime Darby Auto Connexion. Previously, various Ford models were assembled at the Associated Motor Industries plant in Shah Alam, an arranged which dated as far back as the 1960s.
This week, Ford Motor Company announced its return to the local assembly scene in Malaysia with the Transit van, which will be built at Sime Darby's Inokom plant in Kulim, Kedah beginning early next year. This also happens to mark the return of Ford in the commercial vehicle segment, after the popular Ford Econovan was discontinued.
"This new collaboration with SDAC for local vehicle assembly builds on the strength of our long-term partnership and reaffirms Ford's commitment to the Malaysian market," said David Westerman, regional manager, Asia Pacific Emerging Markets Group, Ford Motor Company.
"Local assembly of the Transit will help build our strategic growth plan for Malaysia, and allow us to introduce another global Ford vehicle which will serve our customers with vehicles they want and value," he added.
Details available thus far are scarce, but company sources have confirmed that Malaysia will be getting the fifth-generation Transit introduced worldwide in 2006. It will be powered by a 2.2-litre turbodiesel engine mated to a six-speed manual transmission. Two variants will be offered – a 13-seat Window Van dubbed the 370L and a Panel Van designated as the 350L.
"This collaboration for local assembly of the Transit is the latest proof point in our ongoing, successful partnership with Ford. It also represents our continued investment in the development and success of the Malaysian automotive industry," said Dennis Ho, managing director, Sime Darby Motors, Malaysia region.
Pictures: Official Ford release.
Editor's Note: Historical information used in this article sourced from Motor Trader.