MAA announces more show attractions for KLIMS13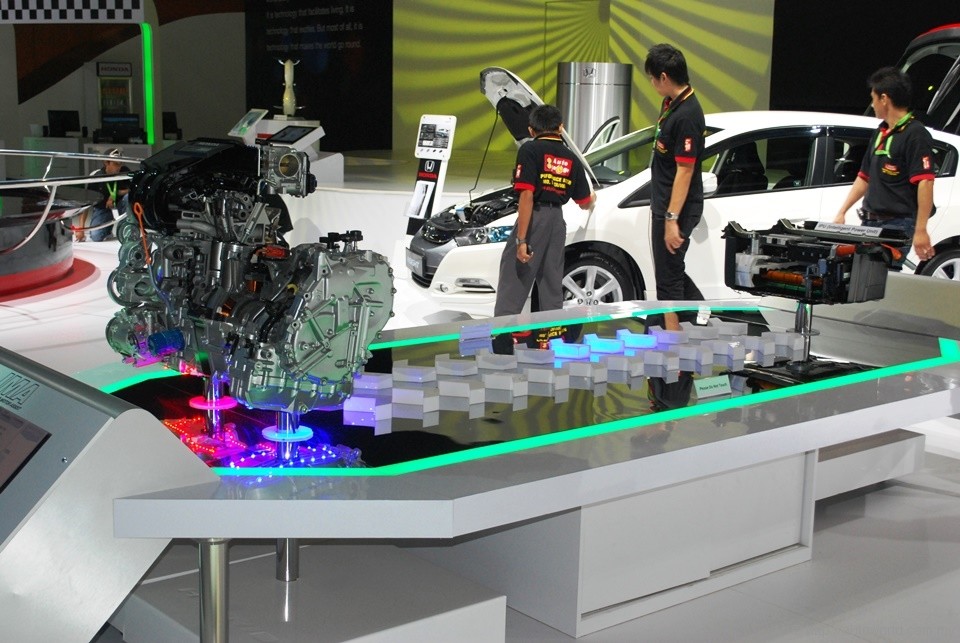 The Malaysian Automotive Association (MAA) and Interexpo (M) Sdn Bhd, organizer and show manager respectively, have firmed up more exciting showcases and activities for visitors to the Kuala Lumpur International Motor Show 2013 (KLIMS13)to be held from 15 to 24 November 2013 at the Putra World Trade Centre.
In addition to booths of participating car makers, namely Perodua, Citroen, Ford, Honda, Hyundai, Infiniti, Isuzu, Lexus, Nissan, Peugeot, Toyota, Subaru and Volkswagen, other show attractions being lined up include Malaysia International Auto Salon, Tamiya Remote Controlled (RC) Cars Race, American Classic Cars Showcase, and F1 Grand Prix Simulators.
Datuk Aishah Ahmad, President of MAA commented "KLIMS13 will open its door to the public with the largest display of concept cars, new car models and automotive products debuting under one roof. Besides these thrilling showcases, visitors can also enjoy more show attractions which we have included for KLIMS13. We would like visitors to have a great show and a good time at KLIMS13, whether it is with their friends or with their families. There is something for all to enjoy!"
Occupying the entire deck at the Mezzanine Floor of Hall 1, the Tamiya RC race will be the largest ever held indoors in Malaysia. Open practice sessions will be conducted from 15 to 22 November, with qualifying and finals to take place on the last two days of the motor show. Competitors race in four categories, namely RC Race, Drift Race, RC MIN Z Race, and Mini 4WD Race.
Happening for the first time in conjunction with KLIMS will be the Malaysia International Auto Salon, which will feature a collection of over 30 aftermarket modified cars of various makes. There will be a competition based on the best overall car presentation for body kit, interior, paint and stickers. Visitors can vote for their favorite car display by casting their votes for two categories of the competition, the Open Standard and the Open Extreme. The salon is a collaboration between the organizers of KLIMS13 and Tom's Stickers.
Local celebrities will be making their appearances on the designated KLIMS13 Celebrities Day on 18 Nov, 2:30 – 4:30pm, and 21 Nov, 6:00pm – 8:00pm. Amongst those who have confirmed their appearances arecatch screen idols and famous models posing with hot vehicles. Fizo Omar, Jehan Miskin, Thanuja Ananthan, Nadine Ann Thomas, Safee Sali, and Altimet.