Continental infotainment platform offer 360 degree surround view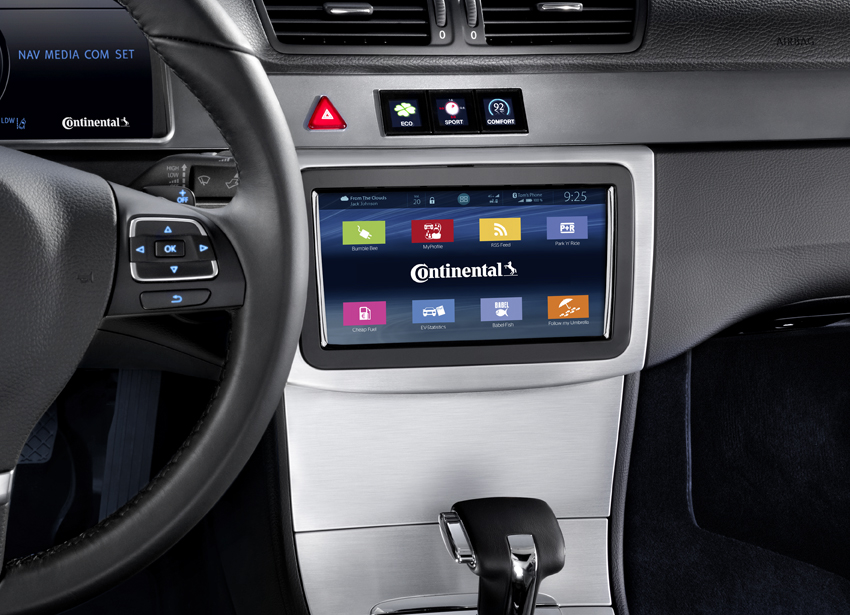 The GENIVI Alliance is a non-profit organization formed in 2009 by a collective of automobile makers and suppliers to create a common software platform for integrated in-vehicle infotainment systems.
Car makers part of the alliance are the BMW Group, General Motors, Honda, Hyundai, Jaguar-Land Rover, Renault-Nissan, the PSA Group, SAIC of Shanghai, the Volvo Group, and Volvo Cars. Suppliers meanwhile, include Bosch, Aisin AW, Pioneer, Magneti Marelli, and many others.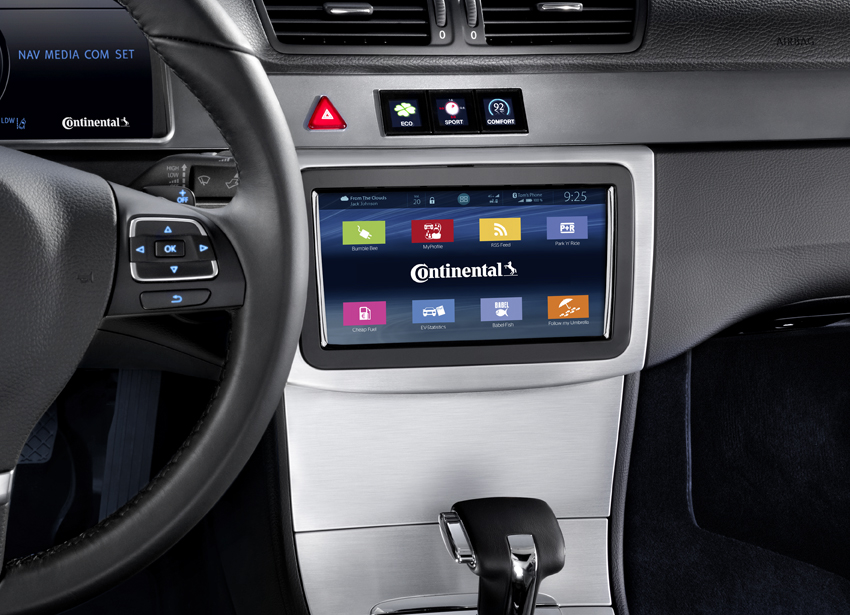 The alliance does not create any specific products, but rather it serves to lay down a common framework of standards that will ultimately shorten development time and reduce costs of writing the software that underpin these increasingly sophisticated systems. International automotive supplier Continental recently unveiled a new infotainment platform based on standards outlined by the alliance.
A cornerstone of the GENIVI Alliance's agenda is to shift future cars into using open-source Linux-based platforms, which will in turn spur rapid development of apps that can be easily downloaded and installed just as how it is done in today's smartphones.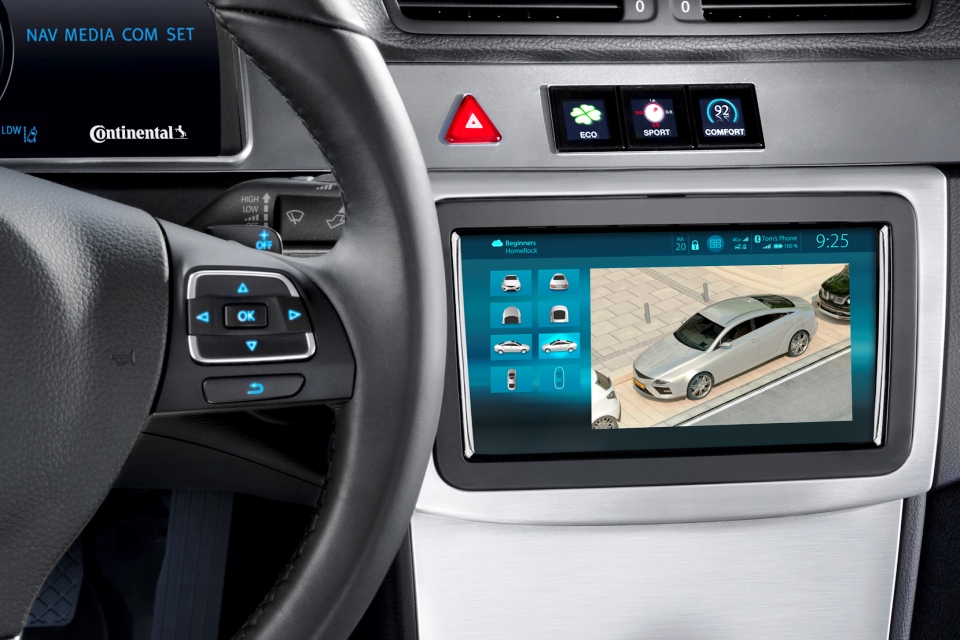 Among other things featured in the new GENIVI-compliant platform from Continental is the integration of driver assistance with a camera system offering 360° surround view supported by four or more cameras strategically placed around the vehicle's body. This in itself is not new, but where Continental's application takes a step further from today's technology is that drivers are able to freely change the perspective of the image being generated on the screen.
"The best thing about our 360° surround view solution is that the cameras use a UTP (Unshielded Twisted Pair) Ethernet connection. It is significantly better than conventional video cabling. Apart from cameras and cabling, there is no need to install any extra components in the vehicle. All the computing power is located directly in the infotainment system processor," says Hans Hiebl, head of Continental's Infotainment & Connectivity business unit.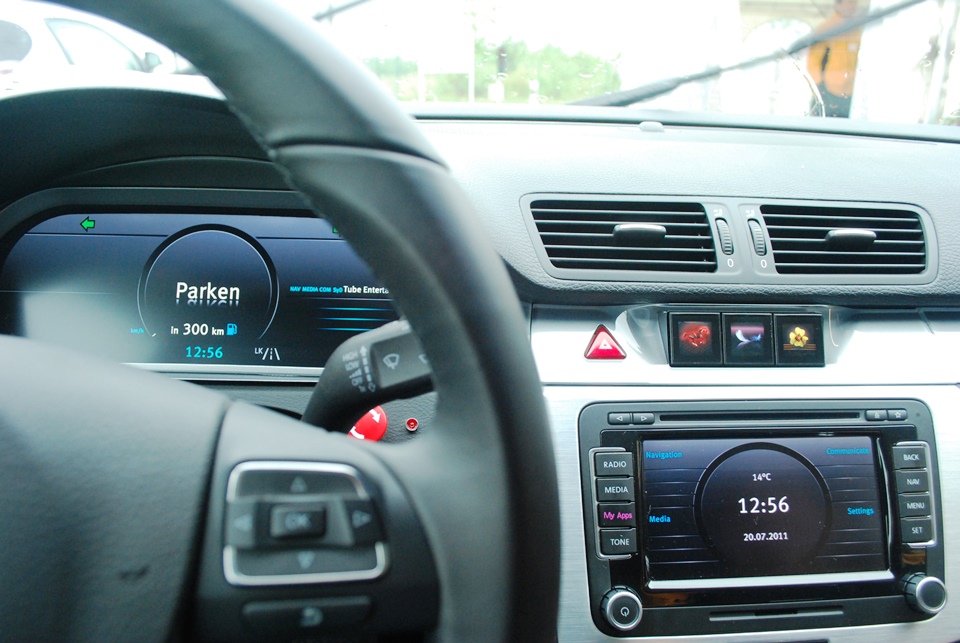 Further into the future, vehicle owners can use this system to literally keep an eye on their vehicles at all times, as images from the network of cameras can be sent to a smartphone by Wi-Fi or an LTE mobile data network and viewed by a downloaded app. Talk about having a mobile CCTV.
Another application of the platform is the integration with Nokia's Here 3D navigation system. Various location-based applications such as 3D landmarks and current traffic information can be called up through the online connection, and drivers can pre-enter plotted routes from their mobile devices or computers to the vehicle via the Internet.
Cloud-connectivity is another feature of the infotainment system, facilitated by direct access via the LTE mobile network enabling access to files stored in one's home computer, for example. Through a HTML5 portal, users can access a whole range of apps designed with automotive-compatible user-interfaces.
KON
Pictures: Kon & Official Continental release.